Entrepreneurs are always on the lookout for upgrading their business, from bringing in the latest equipment to machinery into their operations.
And why not? This is the one thing that ensures its sustainability and success in the industry.
But there's one thing that has become a huge sensation in the business world in the past few years. And that's digital workplace migration.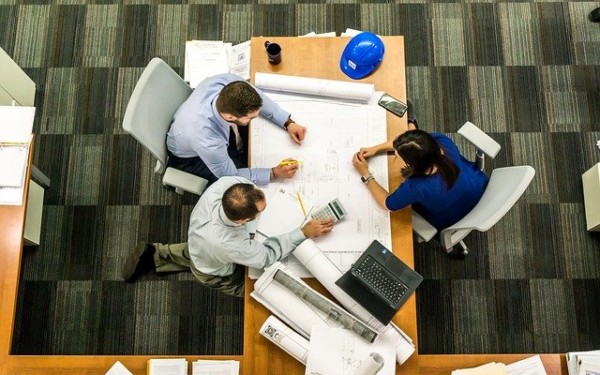 What is that?
According to industry professionals, it is defined as the collection of tools that have been implemented by the organization. To reap the benefits, you can consider associating with professionals who offer digital workspace transformation tools such as Microsoft Office 365 or Google Workplace and you'll be good to go.
One of the prominent purposes of this is to allow employees to perform their tasks and use online communication channels to streamline day-to-day activities.
It focuses on amplifying the organization's culture, easing the work environment, and best of all, improving employees' productivity.
That's the reason why more than 6 million businesses have chosen to migrate to digital workplaces. The number has increased dramatically during the Covid-19 pandemic.
Let's get started and delve into the incredible benefits of opting for digital workplace migration without any further ado. Keep reading, and you'll know why IT professionals are in favor of the transition and consider it a worthwhile upgrade.
Online drives have streamlined the file sharing process
Gone are the days when the employees used to run from one workstation to another to transfer important files and folders.
Today, your employees can do all that just with a click.
This means that each of your employees would be given a unique drive account where they can store important stuff such as files, drafts, and notes. The best part is that no other teammates would have access to their drives, making it a safe option.
In addition, each team can also create their very own "Team Drive," where they can share documents or files with each other.
Hands-on access to AI-powered resources
Digital workplace platforms such as Google Workspace ends up leveraging machine learning.
This, in turn, allows your teams to automate simple tasks, which helps everyone make well-informed decisions without wasting their time.
For instance, suppose your employee wants to book virtual meetings with some of their co-workers.
In that case, they can use Calendar, and Google Assistant can help them find and optimize the available rooms for each participant.
Encourage employees to practice safe data habits
Practicing safe data habits is important for every employee, especially the ones who prefer bringing their work home or using different computers for their tasks.
Not to mention, many employees end up saving their organization's personal data on their individual computers. That can cause major havoc in the long run.
In order to prevent that, you can introduce a digital workplace and encourage your team to always save their tasks to the organization's shared drive.
It will also help in organizing the multiple versions of all the documents so that each employee who has access to the drive can access the recent information.
To sum it all up, 
Digital workplace migration is an upgrade that helps with productivity and allows you to use technology to your advantage. So, add it to your business plan and start counting the benefits it brings along.