In today's fast-paced world, businesses and individuals alike require reliable and efficient methods for global delivery. Whether it's important documents, time-sensitive packages, or valuable goods, the need for a swift and secure delivery solution is paramount. One such solution that has gained popularity in recent years is the on board courier service. In this article, we will explore how on board couriers ensure swift and secure global delivery while maintaining the utmost professionalism and attention to detail.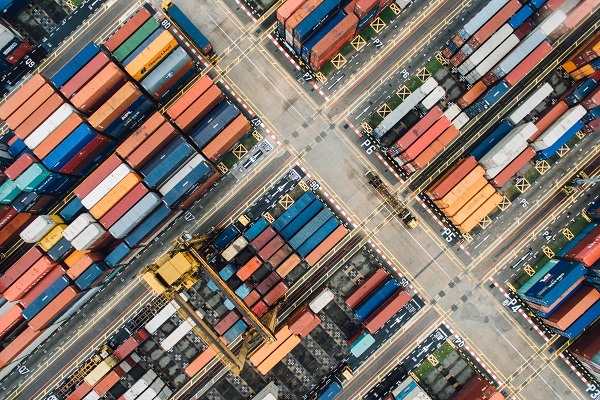 In this digital age, where communication is instantaneous, businesses and individuals often need to send physical items across the globe quickly and securely. This is where the on board courier service comes into play. With its focus on speed, reliability, and security, on board couriers offer a comprehensive solution to meet the growing demands of global delivery.
What is an On Board Courier?
An on board courier, often referred to as an OBC, is an individual who personally accompanies shipments on commercial flights. Unlike traditional courier services that rely on multiple handling stages, on board couriers take charge of the shipment from collection to delivery, ensuring a streamlined and secure process. They act as custodians of the package, providing end-to-end supervision and eliminating the risk of misplacement or delays.
The Advantages of On Board Courier Services
On board courier services offer several advantages over traditional delivery methods. Firstly, the speed of delivery is unparalleled. With an on board courier, packages can be transported within hours rather than days, making it an ideal choice for urgent shipments. Additionally, the personalized nature of on board courier services ensures a higher level of security and accountability compared to other delivery options.
How On Board Couriers Ensure Swift Delivery
On board couriers are trained professionals who understand the importance of timely delivery. They are well-versed in navigating airports, customs procedures, and logistics, enabling them to expedite the shipping process. By leveraging their expertise and utilizing their network of global partners, on board couriers can efficiently handle any logistical challenges that may arise, ensuring the swift delivery of packages.
Ensuring Secure Delivery with On Board Couriers
Security is a top priority when it comes to global delivery. On board couriers provide an added layer of security by physically accompanying the package throughout its journey. This eliminates the risk of theft, tampering, or damage during transit. Additionally, on board couriers undergo rigorous background checks and are bound by confidentiality agreements, ensuring the utmost discretion and protection of sensitive shipments.
Industries That Benefit from On Board Courier Services
Various industries benefit from the services of on board couriers. Pharmaceutical companies rely on on board courier services to transport time-sensitive medications and medical supplies. The aerospace industry relies on on board couriers to deliver critical components and spare parts. Similarly, the automotive and fashion industries often utilize on board courier services for just-in-time delivery of components and samples.
Choosing the Right On Board Courier Provider
Selecting the right on board courier provider is crucial to ensure a smooth and reliable delivery experience. When choosing a provider, consider factors such as their track record, network coverage, and expertise in handling specific types of shipments. It is important to partner with a reputable provider who understands your unique requirements and can offer tailored solutions to meet your delivery needs.
The Future of On Board Courier Services
As the world becomes more interconnected, the demand for swift and secure global delivery will continue to rise. The on board courier industry is expected to evolve and adapt to meet these demands. Advancements in technology, such as real-time tracking and digital documentation, will further enhance the efficiency and transparency of on board courier services, ensuring an even smoother delivery experience.
Conclusion
In a world where time is of the essence, on board courier services have emerged as a reliable and efficient solution for global delivery needs. With their emphasis on speed, security, and personalized service, on board couriers ensure swift and secure transportation of packages across the globe. By choosing the right on board courier provider, businesses and individuals can enjoy peace of mind knowing that their shipments will reach their destination in a timely and secure manner.
FAQ's 
How fast can on board couriers deliver packages? 
On board couriers specialize in urgent deliveries and can transport packages within hours, depending on flight availability and customs procedures.
Are on board courier services available for international shipments? 
Yes, on board courier services operate globally, ensuring swift and secure delivery to various destinations worldwide.
How can I track my shipment when using an on board courier service? 
Most on board courier providers offer real-time tracking solutions, allowing you to monitor the progress of your shipment from pickup to delivery.
Are there any size or weight restrictions for packages sent via on board courier? 
While there may be certain limitations depending on airline regulations, on board courier services can handle a wide range of package sizes and weights.
How can I ensure the confidentiality of my sensitive shipments? 
On board couriers undergo stringent background checks and sign confidentiality agreements, ensuring the highest level of discretion and protection for sensitive shipments.
Read Next: 10 Best Photoshop Sports Templates