As of 2019, 2.71 billion people use smartphones globally, according to Statistica. It is one of the vital devices we use for our day to day lives. Everyone who owns a smartphone recognizes the critical role it plays in their lives. It helps us stay connected to our friends, family, and the world. It is also vital for data storage, and its portability makes it convenient.
A smartphone is made up of many features; some are more important than others. Therefore, before purchasing a smartphone, you should consider the features that are essential to you. Below are some of the vital things to consider before deciding the most suitable smartphone to buy.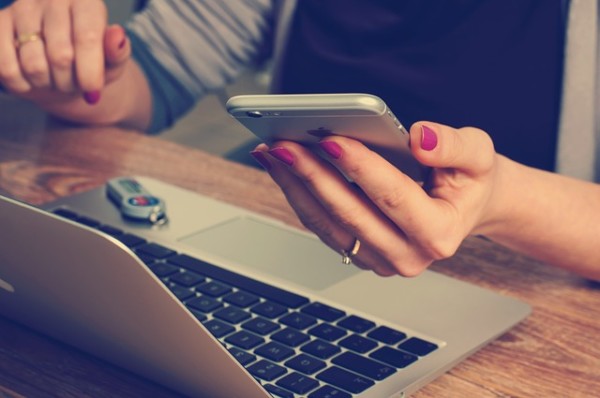 Display
Most of us spend a lot of time on our phones. Therefore, the size of the screen matters. Screens come in contrasting sizes, and resolutions. Buy a smartphone with a resolution of 1920×1080 pixels or more, bright display, and fast touch response/sensitivity.
Depending on your preference, you can choose a small, medium, large, or extra-large screen. However, make sure you can hold the phone comfortably and less likely to drop it. The technology behind the display type is also essential. High-end smartphones come with an AMOLED or OLED display, although some still use IPS LCD.
Battery Life
Battery life determines whether a smartphone is ideal for a user. A smartphone with long battery life is long-lasting and convenient. It eliminates the risk of the phone going off frequently. Therefore, you will not have to fear missing an important call or accessing the internet.
If you are a heavy consumer of phone games and video streaming, then purchasing a phone with a long battery life would be a brilliant decision. This also applies to consumers who frequently and continuously stay online, and tend to open many apps simultaneously. A smartphone with 3500mAh to 4000mAh will serve you well.
Processor
The physical aspects of a smartphone could be attractive and appealing, but that should not be the only reason to purchase a particular phone. The processor serves as the brain of a device. It, therefore, determines the speed of the device. A fast processor means the smartphone will perform faster and more efficiently.
An excellent processor performs tasks efficiently and fast. Some of the best processors in the market include Qualcomm 810, Samsung Exynos 8890, Qualcomm 820, and Kirin 950. For the best experience with a smartphone, ensure that the phone you purchase has one of these processors.
Memory
A phone contains two types of memories- the Random Access Memory (RAM) and Read-Only Memory (ROM). Together with the processor, RAM is responsible for the phone's speed and its ease of operation. Therefore, a phone with a higher RAM is faster. Rom is often known as storage. It is responsible for the storage of the OS, apps, music, videos, and photos on your phone. For heavy users, go for at least 3-4GB RAM AND 64GB ROM.
There are so many smartphones in the market to choose from. Therefore, before you buy a smartphone, ensure that you identify the features that are important to you. Take your time and always remember that there is an ideal smartphone for all of us.