Studying online is the way forward. More people are choosing to enroll in online programs than ever before because of the extra flexibility these online programs now offer. You can study at your own pace and still earn a degree from a reputable university.
Being an online student can also be challenging, especially when you don't know how to manage your tasks and be efficient with your time. As a matter of fact, good time management is one of the most important keys to success as an online student.
So, how should you manage your time when studying online? There are no definitive rules to follow, but these next five essential time management tips will help you become a successful online student from day one. Let's have a look, shall we?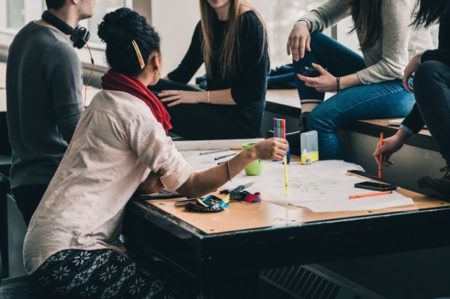 Study Every Day
The last thing you want to do is postpone course assignments and study until the weekend. While this may seem like a good idea at first, you will end up being distracted by all the fun things you can do on weekends. When the distractions are strong enough, studying becomes less of a priority; that's definitely something you want to avoid.
Studying every day is a must. Before signing up for an online degree from top universities like Kettering University Online, you want to be extra certain that you can spend some time studying every day. The more time you allocate towards the online course, the more things you can do each day, and the faster you can finish the program.
Create a Schedule
The easiest way to study every day is by allocating time for studying. Ideally, you want to spend one or two hours each day. Don't forget to take into account the time needed to prepare before you can actually begin studying too; there is no point in allocating an hour every day if you spend 30 minutes of that time checking emails and browsing through the learning platform.
Allocating time and adding studying to your daily schedule is beneficial. Having a pattern lets your mind prepare itself for the tasks in hand, which means the allocated time can be used in a more effective way. At the same time, you also have more control over distractions, since you know ahead of time when you need to study each day.
Watch Those Deadlines
A part of planning for a smooth and successful online course is managing deadlines. You will still have assignments to complete and course materials to get through when you take the course of your choice online. Failure to complete these tasks will result in you not being able to complete your course and earn the degree of your dreams.
Keep track of deadlines and always see the bigger picture. Assignments are easier to manage, since they tend to have strict deadlines to meet. You simply need to mark your calendar and divide your time accordingly. As long as you spend enough time working on the assignments, you will have no trouble completing them.
Course materials – and preparing for exams – are trickier, but there is a simple way to avoid pulling all-nighters because you still have a lot to read before the exam. At the start of each semester, do a quick review of all course materials you need to get through, and start dividing them into small, manageable chunks.
Add Milestones
It is not a secret that rewards work much better than punishments, so adding small rewards to appreciate yourself is a great idea. You can set milestones that you want to reach and reward yourself for every milestone you hit. For instance, you can push yourself to read at least a chapter of the text book every day and reward yourself at the end of each week.
Milestones help make the course – and the semester – easier to organize. You already know the tasks that you need to get through to complete the semester, so identifying goals to achieve and targets to hit isn't difficult at all. Setting rewards is the fun bit, since you are free to reward yourself with anything you like to help you stay motivated.
Block Distractions
Last but not least, avoid procrastinating as much as possible. If you can push yourself to start a task or a studying session, you will find completing that task easier. Procrastinating will only cause problems as you get closer to deadlines and exams. That's all you need to avoid procrastinating on your course assignments and reading materials; simply get started.
Distractions can also lower your time efficiency, which is why it is always best to avoid them entirely. If you are using your iPad to study, make sure you install an app that helps you focus by blocking notifications and preventing you from accessing other apps. Similar apps and services are available in other platforms as well.
Another great way to stay consistent and distraction-free is studying in short bursts. You start by focusing on your course materials or assignment for 20 minutes before taking a 5-minute break. Repeat the cycle until you finish one task, after which you can reward yourself with a longer break of 10 minutes. Return to step one for the next task.
Managing Time
The tips and tricks we covered in this article will help you be a master in time management. While you still have plenty of flexibility, knowing how to manage time is essential for every online student. You can make the entire course more manageable by managing tasks – and the time needed to complete them – using these tips.
If there is one more piece of advice that I can give you, it is to avoid multitasking. When you allocate an hour every day for studying, use the hour strictly for studying. Multitasking often means adding more distractions and harming your learning process; it is best avoided entirely.
So, what are you waiting for? Start managing your time better and complete assignments and other tasks without hassle. You'll be surprised by how effective you can be as an online student when you manage your time meticulously.