Whether you are a novice or experienced trader, it is important to decide which financial assets to focus on before getting started. How about cash indices?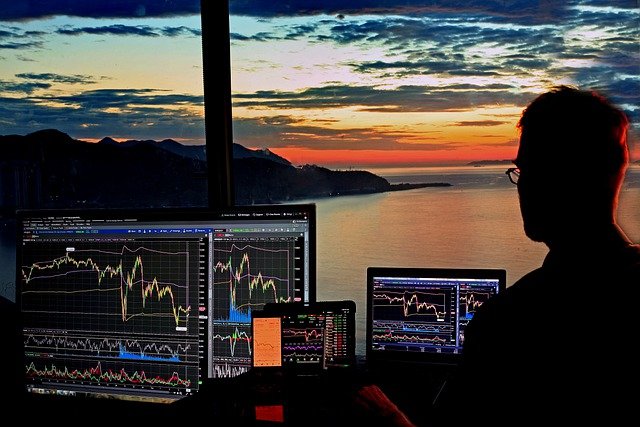 In this article, we will explore the various advantages of trading cash indices and how they can help traders to build a robust portfolio through greater diversification, to better manage risks, and to take advantage of the numerous market opportunities out there. We will also discuss the different financial instruments available for trading cash indices and provide tips on how to successfully trade them.
What is an index?
You've probably heard of the S&P 500, which represents the performance of 500 large-cap companies in the United States, or the Euro Stoxx 50 that tracks the 50 Eurozone's leading blue-chips. These are indices you're able to trade. Simply put, an index is a statistical measure of the performance of a group of stocks or securities that are representative of a particular market or sector.
What are the advantages of trading indices?
Indices trading is quite popular, as indices provide a way to track the performance of the stock market or a particular sector, and they offer a wide range of investment opportunities depending on traders' preferences.
Indices provide traders and investors with exposure to a diversified portfolio of stocks, which helps to spread the risk and reduce the impact of individual stock fluctuations on their overall portfolio. Moreover, trading indices can be more cost-effective than buying individual stocks, since the transaction costs are generally lower – not to mention that it is somewhat easier to analyze an index than a single company.
Most trading platforms will provide traders and investors the most popular indices, which means that they are easily available and are highly liquid. Therefore, traders can buy or sell them without significantly affecting their price, which makes it easier to enter and exit trading positions quickly (great for active traders like scalpers and day traders).
Because you cannot trade an index per se, you'll have to use financial products based on indices that will often allow you to profit from rising and falling markets, which means that traders can potentially profit both when prices are going up and when prices are going down.
As indices are based on publicly traded companies and provided by regulated and well-known stock exchanges and market infrastructures such as the NYSE for the American markets or Euronext for the European markets, there is a large amount of available information. Moreover, their prices are updated in real-time. Traders can therefore get a clear understanding of the underlying market conditions to make more informed trading decisions.
What are the difference between cash indices and futures on indices?
After deciding to trade indices, you'll quickly realize that trading platforms usually offer two types of indices: cash and futures, which are both financial instruments used to track the performance of a group of stocks or a specific sector within a stock market.
While cash indices are based on the actual prices of the underlying stocks, futures contracts on indices allow traders to agree to buy or sell the underlying index at a specific price at a specified date. The price of the futures contract is based on the expected future value of the underlying index.
In summary, cash indices are settled in cash, offer no leverage, and do not have an expiration date, while futures on indices are settled in the underlying asset, offer leverage, and have an expiration date.
How can you trade cash indices?
Depending on your trading style and strategy, your risk tolerance and your financial objectives, there are different ways to trade cash indices, such as the following financial products:
Exchange-Traded Funds (ETF) – they provide exposure to the performance of an underlying index.
Options – these give the traders the right, but not the obligation, to buy or sell an underlying index at a specified price, on or before a specified date; and
Contracts for Difference (CFD) – these rely on leveraged and margin trading and are very popular among retail traders to speculate on the future direction of a stock market index.
Best tips to trade cash indices
Here are some of the best tips to consider when deciding to trade cash indices:
Get a trading course
Work on your trading plan before starting to trade cash indices with sound money and risk management rules
Determine your trading needs and select the best broker for your strategy
Accumulate a trading experience with a demo account
Start small
Control your leverage if applicable
Consider market sentiment
Follow the news
Always remember that trading cash indices involves significant risk and requires a thorough understanding of what trading and indices are.