You can tell stories and share emotions through your lens as a photographer. And what better way to share these stories than by creating your photography blog? A blog is a perfect platform to showcase your talents, share your vision and connect with a community of like-minded individuals who share your passion for photography.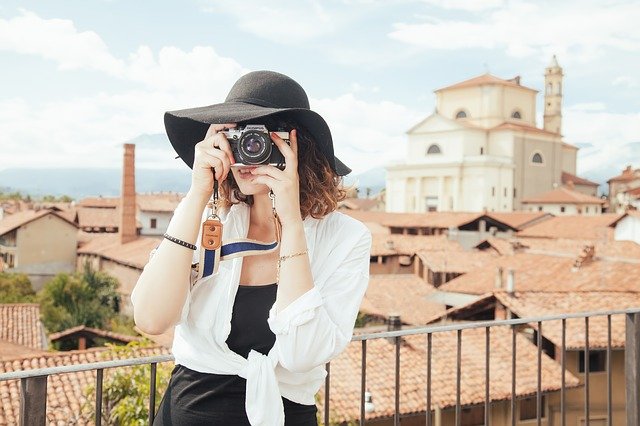 Whether you're a professional photographer or an amateur, a blog lets you control your content and create a space that truly represents your style and vision. So, let's discuss some tips to successfully start your first-ever photography blog.
Define your niche
Defining your niche helps establish a specific target audience and a clear direction for your content. However, the key is to find an area of photography that you are particularly passionate about and have a strong understanding of.
When defining your niche, consider your interests, skills and experiences, market demand, and how it sets you apart from other photography blogs. By focusing on a specific niche, you can create content tailored to your target audience, which can help attract and retain a dedicated following. Furthermore, by developing expertise in a particular area, you can establish yourself as a respected authority within that niche. It can open up new opportunities for collaborations, networking, and, ultimately, growing your blog.
Establish your brand
Your next step is establishing your brand, which helps define your unique identity and sets you apart from the crowd. It includes creating a consistent visual aesthetic using specific colors, typography, and imagery. You can easily find stock photos online that align with your blog's aesthetic and enhance its overall look and feel. After all, high-quality and visually-appealing images are important for attracting your desired audience.
A consistent visual aesthetic will help you create a recognizable and cohesive look that will make your blog stand out. Apart from that, focus on establishing a voice for your brand. Your voice should be consistent, reflect your values and help you create a connection with your audience. It includes the tone and language used in your blog posts, captions, and comments.
Overall, establishing your brand is a crucial step in starting a photography blog. It helps to define your unique identity, sets you apart from other photographers, creates a recognizable and cohesive look, and helps to communicate your unique selling point and value to your audience.
Create a website
A website serves as a digital portfolio of your work and a platform to showcase your talents, share your vision, and connect with potential clients and audiences. This is essential in establishing your online presence and reaching your target audience. It also expands your reach beyond social media, enables you to develop your online presence, increase your visibility, attract new clients and audiences, and ultimately grow your photography business.
Additionally, having a website is vital for SEO, making it easier for search engines to find and index your content which helps to increase visibility. Various website-building platforms such as Squarespace, WordPress, Wix, and Blogger make it easy to create a professional-looking website without needing coding or technical skills.
Create high-quality content
For the success of your photography blog, it's crucial to produce high-quality, engaging, and informative content that resonates with your target audience. When creating content, consider your niche and target audience. What kind of information or inspiration are they looking for? What type of content will they find valuable? How can you provide them with unique insights or perspectives? You can create a deeper connection and establish yourself as a trusted resource by providing your audience with relevant content.
Also, include a variety of content such as blog posts, galleries, videos, tutorials, and behind-the-scenes stories to keep your blog fresh and engaging.
Promote your blog
Promoting your blog is essential for building an audience. There are various ways to promote your blog, and it's important to find the best strategies for you and your audience.
SEO or Search Engine Optimization is one of the best strategies to grow your blog organically. It can be achieved using keywords, meta tags, and alt tags and creating high-quality and informative content. Optimizing your blog for search engines can help your blog show up in search results when people search for related content.
Other effective strategies include social media, networking, and email marketing; you can reach and engage your target audience and drive traffic to your blog. Plus, testing and optimizing your efforts will help you find the best strategies for you and your audience.
Bottom Line
From tips and tricks to behind-the-scenes stories and exclusive photo shoots, a photography blog is the ultimate way to share your art with the world. However, when it comes to starting a photography blog, it takes a combination of effort and dedication to be successful.
Building a strong brand, creating a visually appealing website, producing high-quality and engaging content, and effectively promoting your blog are all important factors contributing to a photography blog's success. It's also essential to constantly learn and adapt to new trends and strategies to ensure that your blog stays relevant and reaches your target audience.
Building a solid online presence and growing your photography business takes time and effort, but it can be a rewarding and successful venture with the right approach.