Creative people are rare and they are full of ideas. Like other humans with different skills, they are sometimes blocked and its hard for creative people to get hold of new ideas. They are lost in the deserts only to retrieved by some useful information. But sometimes ideas come into mind like an overflowing river flooding your mind. So, as a designer it is important to write your ideas from time to time such that it can be retrieved later for more analysis. Da Vinci kept his ideas in his small notebook and in this era of technology, we have tools that can help us achieve the same feet in better-organized way.
There are tons of apps for iOS, Android or Mac hat are related to designing. These designers apps can really help a designer in his work. Whether, you want to make a simple sketch of the actual grand ideas or a complete professional output, these apps can make the work easier. Some apps that we are going to discuss today are more universal in nature. But, as we said there are tons of apps out there, few are simply amazing and few are quite horrible to use and you are not supposed to search through all those apps and find a suitable one for your needs. For you, we did the hard job to showcase the best of the lot. Toady, we will list top 10 designer apps that will help you to make your work easier and productive. These ten apps are listed based on their available features, how compatible it is to use it on touch screen, and the output possibilities. So let's move on check out what's best for you!
---
Adobe Ideas by Adobe is renowned among the designers. Why? Well, it has free 2GB creative cloud account with an optional auto renewable subscription option of up to 20GB and also this app is free to download. It allows you to capture your ideas and convert them into designs. It has everything that a designer can wish for. You can create sketches using vector, tweak around with multiple themes and colors. There is a number of brush and pen options. Adobe Ideas is just a digitized version of traditional pen and paper. You can sync this app so that you can access your work from anywhere over the internet. Adobe Ideas is available for iPad and iPhone.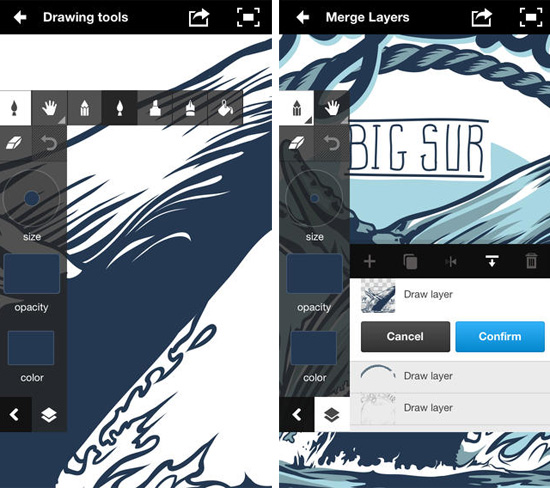 ---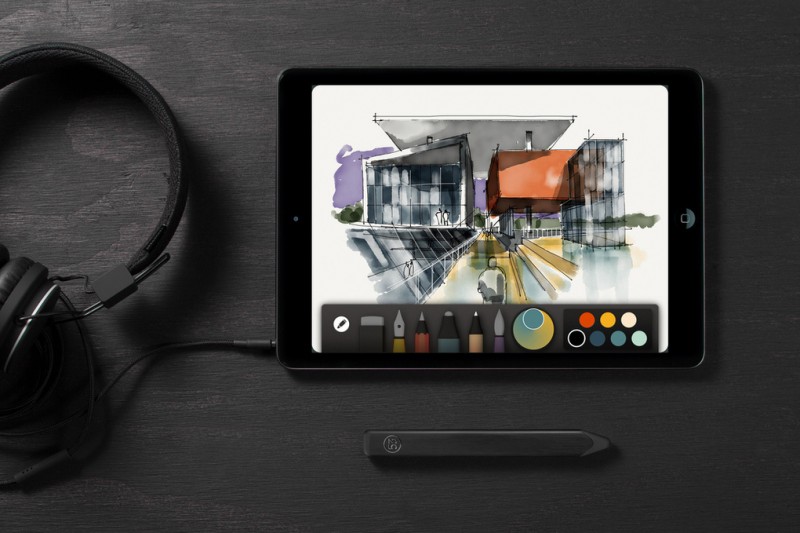 We had a pretty tough time to decide whether to put this designers app before Adobe Ideas or after. In the end, it got the second position just because of it is has app purchase tools. Just for the essential tools you'll have to pay $6.99. But, other than that this is a beautifully designed app that you can download for free. This designers app is available for iPhone and iPad that offers a wide range of features and design tools that is simply great even for the newbie designers. The designers app is creative, entertaining and works smoothly even with a low processing power.
---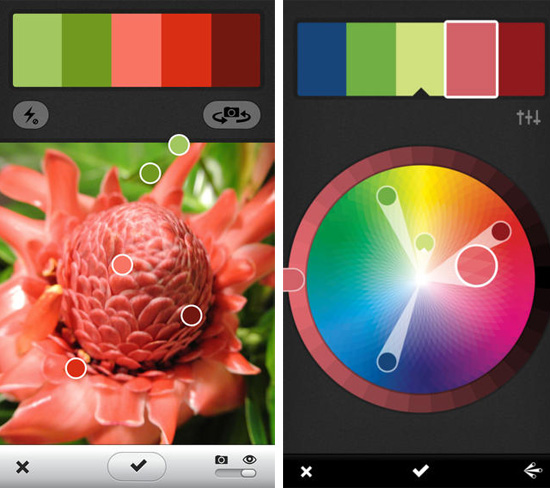 The simple designers app will surely help lots of designers out there. Colors are vital for any designer and to pick up the best color from the environment needs a lot of hassles to be done. Adobe Kuler lets you take pictures and then extract colors from the photo with just one click.
The designers app is available freely on all the three devices; iPad, iPhone, and iPad Touch.
---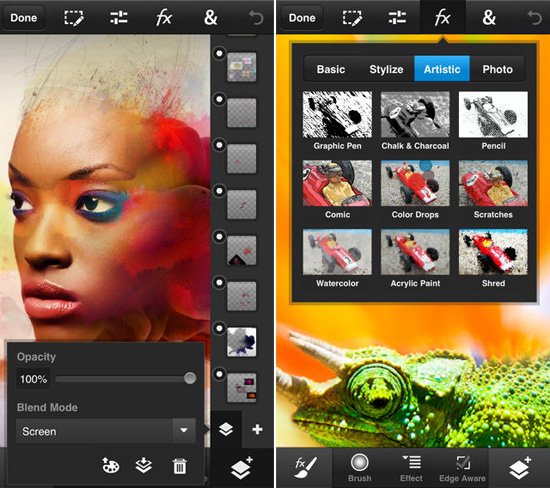 Adobe rules the designer world and now we showcase yet another Adobe designers app that is a must for any designer out there. Adobe Photoshop Touch comes with lots of features and helps the designer in their quest to build unique and beautiful designs. The core feature of the application include layers, selection tools, graphical text, filters and more. The desktop variant of the app works the same way.
You can further combine photos with the app. To get the application, you need to a free membership with CC stores with a storage of 2GB data. The app also has automatic syncing between multiple devices which clearly means that you can share designs without any problem. The software is available for iPhone, iPad, and Android.
---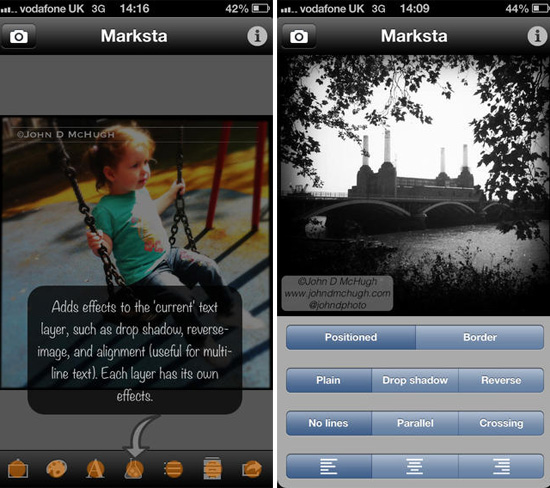 Designers are creators and they publish lots of their work on the social media. There are chances that their work can be stolen because of no copywriting mark. Marksta comes with the feature of adding customized watermarks with multiple lines of text as an optional add-on. Furthermore, you can customize the borders, add or remove GPS logo, add effects to layer and many more.
The designers app costs only $1.99 and are available for iPhone, iPod Touch, and iPad.
---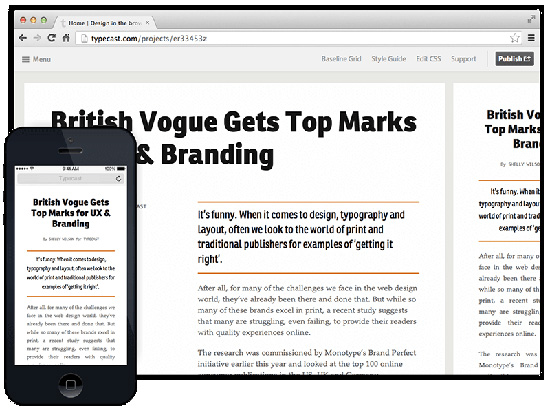 Typography is one of the important part of designer work. This app works in gathering over 23,000 web fonts from famous web fonts repository like Google, MyFonts, fonts.com and more.
Typecast also offers its service to test and run any web font before final implementation. This can save a lot of time for the designer. Other Visual controls like letter spacing, line spacing and line height are also available for tweaking.
Typecast is available for only $13.25$/mo.
---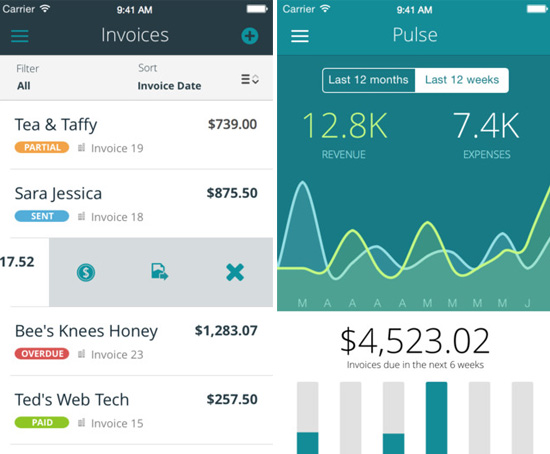 This invoice app is one of the most important apps for a freelancer designer. This app takes care of all the accounting for you at no cost! Yes, the app is free. With the app, you can create invoices, track invoices, overdue, accept credit card payments(with a small fee) and create views for the client.
This app can surely bring the professional touch in handling payments without spending a single penny.
---
Wunderlist is all-in-one app that can completely handle all the aspects of your design business. This simple app can create a list with sharing capability, provide conversation and many more. The app can also be used as a reminder, receive push notification and due dates.
The app can be a great organizer such that you never miss a date. Send emails, create a task or do real-time sync, this app never fails.
---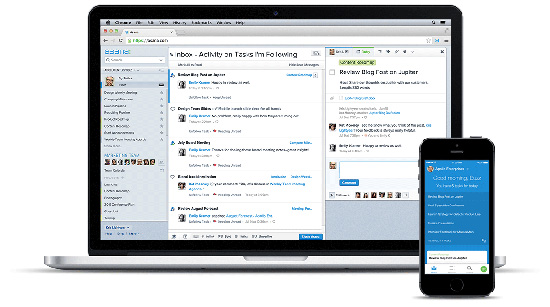 Another great project management app from Asana which is available for both iOS and Android. This app can provide a solid working environment for a working team. The team can set goals and distribute tasks easily, which only leads to easier management and great collaboration between the team.
The application is free for teams with 15 members and unlimited tasks and projects.
---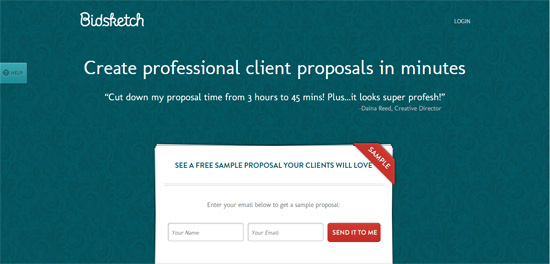 Client proposal is an important part of the work as they offer the starting point of getting work and giving a lasting impression on the client psyche. Bidsketch can be used to create professional looking client proposal in minutes. It also has the feature of accepting electronic signature, embed video or audio and list all the additional services for clients who can then make a choice.
This app is free for first 14 days and later on it costs only $29/month.
This ends our top 10 must use apps for the graphic designer. Few of them are business related, few work related but we tried to find the best 10 for you. Do you have any app for sharing? Do comment below!