The internet won't ever stop growing. The popularity of web searches and social media is increasing year on year at an exponential rate, and businesses need to keep up with today's technology to maintain growth.
The internet is a huge resource for businesses and is used to increase brand awareness, implement marketing strategies, and to store and track information. Having an IS&T website is important because it solidifies brand identity and develops professionalism.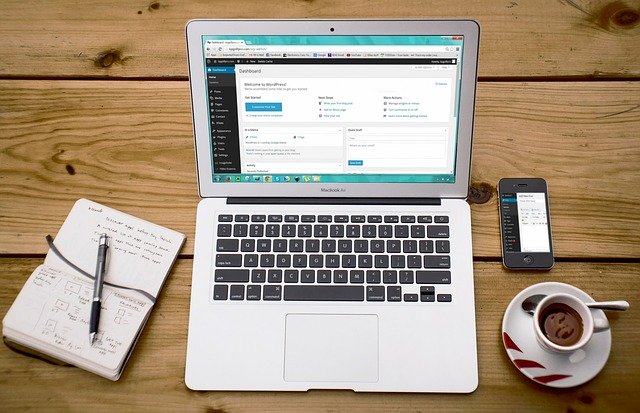 Here are some of the benefits you can expect from creating a website.
Efficiency and cost
A website is an efficient way for a business to present and promote its brand. This is the official hub for brands to create and display content for both new customers and previous clients. If you use several social media platforms for online marketing, the website unites all of your accounts under one umbrella.
Business websites can also help to reduce costs. This is particularly relevant for companies selling products, as rental and utility costs are easily avoided by moving online. Those companies selling services, courses, or even subscriptions can also benefit from using a website as it provides an easy way to control finances.
Brand identity
With increasing numbers of potential buyers spending their time online, a website is one of the best ways for businesses to establish their brand identity. If investors have a strong sense of a brand and a specific site to link it to, they are more likely to remember it and to visit it again.
New startups and small businesses can take a while to gain traction, whereas larger businesses may struggle to maintain their visitor numbers. If businesses start building up their brand before launching, it'll then be well established by the time it needs to start attracting customers.
Marketing and online presence
A website is a way for people all over the world to access a company's information and products. Although email and social media marketing are still effective, a website establishes a business as a serious entity and has a much further reach. Without a website, other forms of marketing may fall short as there is no stable domain that interested users can be directed towards.
Online presence is partially built up via a company website and by social media, and both provide a useful marketing platform. However, where social media content, emails, and non-digital channels may be short lived, a website is a permanent platform on which to build a marketing strategy.
Analytics
Websites allow businesses to easily keep track of a company's performance through using analytics tools. This may seem complex, but these tools are simply a way to gain a better insight into the mechanisms of a business.
Analytics look at various metrics, from the number of visitors on a site, to page views, impressions, average viewing times and more. This data is key to understanding how successful a company's marketing campaigns are. With access to this data, a company can then figure out how to improve their marketing plans and other brand awareness strategies.
Professionalism and credibility
Establishing a business website creates a certain level of professionalism. The more efficient the website is, the higher the level of professionalism and the better the potential for growth.
A website also allows businesses to refocus their brand. It's the best way for potential visitors and buyers to view a brand and understand its goal and reputability. If the website is professionally created, it will also become a credible source of authority and this will draw more potential investors and clients to it.