Just like other popular old favourites from the casino, poker is a traditional card game that has been thoroughly brought up to date for today's online gaming audience. There are hundreds of online poker games to play, ranging from free 'play money' games right the way through to professional tournaments, but how does online poker compare to live cash games? And is it better than the real thing?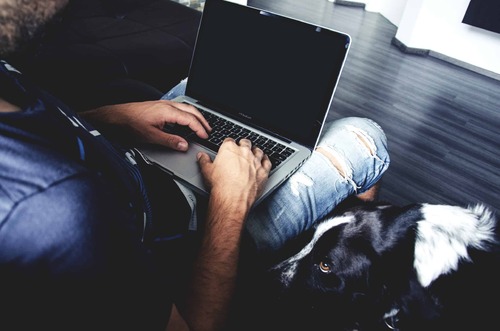 Variety of games
Certainly, there are a number of different versions of poker in play at live games, although the world's most popular variant is undoubtedly Texas Hold 'em. Most casinos and poker rooms will offer games following Omaha (and Hi/Lo), Seven Card Stud, Five Card Draw and Hold 'em rules as a minimum, but even the biggest casinos in the world can't compare to the variety of poker games that are available online.
Alongside the more traditional variants, online poker platforms also offer mixed game formats, but that's not all they offer. The sheer amount of different gaming options online, from virtual reality poker, to sit n go tournaments, and fast fold poker games caters to players of all skill levels and backgrounds.
Accessibility
The old stereotypes about poker and poker players are long gone, but there are still some people out there who would love to get involved with the discipline but find walking into a live cash game intimidating.
This is where online poker has the edge over live games. Not only are there a wider selection of games and variants to choose from online, innovations like mobile apps for poker make playing it that much more accessible and convenient, opening the game up to new demographics.
In fact, starting out with online poker can be a great way to develop the fundamental skills and confidence needed for live cash games. There are plenty of poker pros out there who started their career with online tournaments, and it's even possible to qualify for major events like the World Series of Poker through online play.
Security
It's no secret that casinos have some of the best security systems in the world, but not everybody who wants to play poker has access to a state of the art casino resort. For poker hobbyists, those home games against friends or colleagues may be something to look forward to, but they're not always the most secure way to play.
A reputable poker platform is granted a gaming licence from a recognized authority, which means that they are trustworthy and will keep customer financial information safe and secure. Random number generators are embedded into the software of online poker games so they can't be predicted and will operate fairly, and most sites also provide some form of player protection in the event of any operational issues.
Poker Nitty Gritty
When it comes down to the nitty gritty of playing poker, the differences between playing online and playing live become more apparent.
Firstly, there are a wide range of stakes available in online games that will cater to even the smallest of budgets. Some games can be entered with buy-ins as low as $1 or 1 Euro, with blinds starting at pennies. Of course, there are also high stakes games for the more ambitious players and professionals, and some games can even be entered for free through an online promotion or bonus. This is another area in which live poker games just can't compete with online ones. Even the bigger casinos and poker rooms won't offer such a vast array of stakes and buy-ins.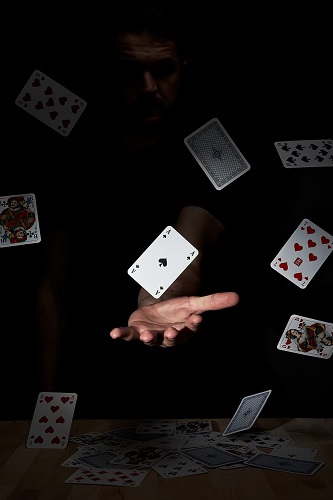 Another unique aspect of playing online is the opportunity to multi-table. Multi-tabling is essentially playing games at multiple tables at the same time, a feat that can really only be achieved online since it would be impossible to do this in a live poker room – unless the house was very flexible with its rules and you were a mathematical genius! Players new to the discipline aren't likely to be affected by this, but it can make a big difference to professional players since they'll be able to generate winnings at a much faster rate.
But that's not to say online poker doesn't have its drawbacks. Poker is inherently a social game, there's nothing quite like the atmosphere that's created around a poker table, and although you can interact via chat with players in an online game it's not quite the same as face to face contact.
The lack of in-person interaction also means that it would be difficult to read opponents during a game. Even though you can develop insights into the way your opponents play during online games, there's no opportunity to study them for physical tells, or even to fold and continue observing the players still in the game.
Ultimately, whilst playing online poker does have some advantages over live games, and vice versa, it's entirely down to the individual player as to which method suits them best at that stage in their poker journey.