Running any kind of business involves a certain amount of overhead cost. A lot of people have to pay for inventory storage, for example, and stores have to pay rent for the buildings they occupy. Online businesses may not have to pay rent for the actual store, but they still cost a certain amount of money to maintain. How much, though? As it turns out, there's a huge amount of variation in the cost of website maintenance.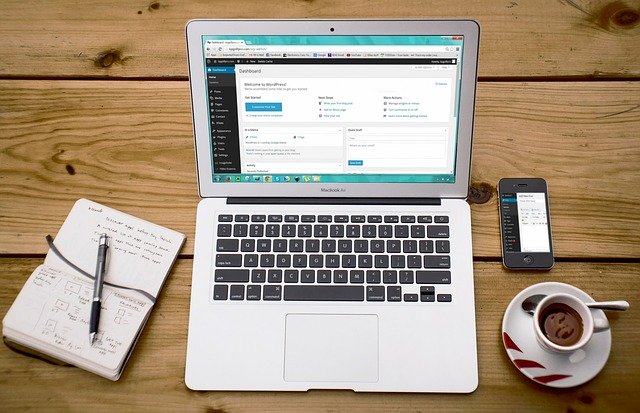 For one thing, you have to consider the size of your online business. Do you sell handmade jeans to a small but loyal customer base? The cost will be far from prohibitive. Does your site have millions of visitors each month? That's when the price tag starts to climb; it could be up to $5,000 in some cases. Sites like Amazon and Netflix pay a much heftier bill due to their size – it takes a lot of juice to keep websites that big up and running.
The total cost of maintaining your website also depends on how much you're doing yourself. For example, web design services like WebCitz could make your job a lot easier, but some people decide to take care of their site's web design themselves. It isn't absolutely necessary for a functioning website, but it's also best to keep things up-to-date.
There are quite a few variables that make it hard to estimate the actual cost of maintaining a business website, but here's a quick overview anyway:
Between $35 and $500 monthly for small- to medium-sized business sites (such as corporate websites, educational institutions, and restaurant sites)
Between $200 and $4,500 monthly for larger company sites (such as popular online businesses and bigger educational institutions)
Between $300 and $2,500 monthly for multimedia entertainment sites (such as digital magazines)
Between $1,500 and $5,000 monthly for ecommerce sites
You're probably getting the picture by now – the above estimations have a huge range in every category. What makes them vary so much, though? Once you see some of the expenses below, you'll have a much better idea of how it all works. All prices given are averages; you'll probably be able to find options that are both cheaper and more expensive than what you can see here.
SSL Certificate – between $7 and $1,000 yearly
We're starting out strong with an expense that sometimes costs next to nothing, and at other times represents quite a chunk of change. An SSL certificate isn't necessary for all sites, but it is for most business sites. It's a data transfer protocol which allows data encryption between web browsers and web servers; in other words, it keeps sensitive data from being stolen. Any site that involves the use of passwords, credit cards, or similar information should have an SSL certificate. The price largely depends on the size of the site, and if you buy a lifetime SSL certificate, you'll save a lot of money in the long term.
Tech Support – between $0 and $11.99 monthly
That's right – this expense isn't always an expense. This is because tech support can take many different forms:
Community forums
Knowledge databases
Live chat
Email support
Phone support
Domain Name – between $1 and $20 yearly upon registration; between $10 and $90 yearly for renewals
If you were just looking at the initial registration cost of a domain name, you won't be getting the full picture; they actually cost quite a bit more to renew than to register. Also, make sure you use a legitimate domain registrar, such as the ones you'll find on ICANN. If you just go with the cheapest option, you may end up getting scammed.
Web Hosting – between $1.39 and $300 monthly
Here's another monthly cost that varies a lot; just like the others, the final price tag will depend largely on the size of your site. Website builders will generally include web hosting in their price, though, so if you're using a website builder you may not have to worry about deciding who's going to host your site.
The length of your subscription will also be a factor in the cost. For example, you could pay $5 monthly for a one-month plan, but only $1.50 monthly with a two-year plan. Popular hosting options are cloud hosting, shared hosting, dedicated hosting, VPS hosting, WordPress hosting, and WooCommerce hosting.
Ecommerce Features – between $18.99 and $1,000 monthly
This is essential for any website that processes payments, and it actually involves a few separate features. Not every one of them is required for accepting payments, but they're all pretty important for inspiring customer trust.
An ecommerce platform (this one is necessary regardless of which extras you want to use)
A payment gateway (such as PayPal)
A plugin for inventory management
A live chat feature
Email Services – between $0.99 and $18 monthly
Having a dedicated business email (as opposed to a free Gmail account) for your customers to contact isn't exactly necessary – unless you wanted to look like all your ducks are in a row. With options like Google Workspace offering plans starting at $6 monthly for each mailbox, this is an easy and cheap way to add legitimacy to your business website.
Website Design – about $6,000 for building a basic website, then between $500 and $1,000 yearly for maintenance
This can be one of the bigger expenses of maintaining a business website, and while it isn't totally necessary, the alternative is to do it all yourself. If you have experience in web design, that might work out to your advantage; if not, it's best to leave it up to the experts. Wix and WordPress are two popular options for anyone who wants to build their own site, but if you want something that stands out from the pack, a web design service is the way to go.
In conclusion
Since maintenance costs for a business website are inevitable, the main question is how many extras you're going to invest in; fortunately, even a middle-of-the-road maintenance budget can give you a polished, professional ecommerce website.