In today's modern age, SEO content is very critical for your hotel business website. Thanks to the competition, it's no longer enough to just create a website with the hope that your customers will see you. If you are a hotel owner and your target market are travel customers you need to know that fresh and engaging content is what will push your franchise higher on the Google search results. As content strategist George Mouratidis clearly explains; creating useful and interesting resources will help your clients to remember your brand. And with new websites popping up daily, well researched and engaging content will help you get the attention of both national and international audiences.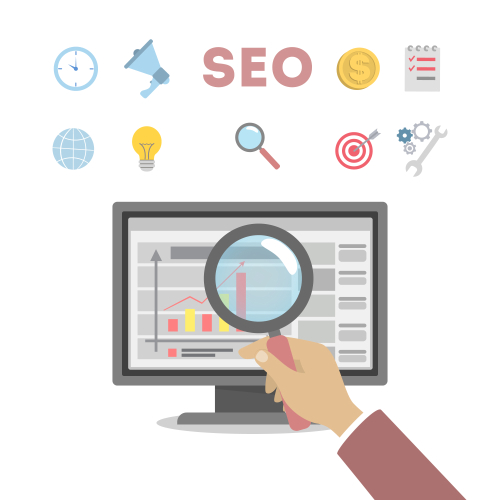 How can SEO content help your hotel website? Let's look at 3 great benefits of SEO content.
Great SEO Content Helps Your Website Rank Higher
The secret to getting Google to fall in love with your hotel website is by adding fresh SEO content regularly. Choose a routine to which you will be updating content to your website and stick to it. You can opt to add content daily or weekly but do not stay too long without engaging your audience. Remember, old websites that are not updated often will slowly find themselves at the bottom of the list.
Write keyword rich and relevant content on your website. For instance, if you want to rank highly as a travelers hotel in your area you can use that phrase several times in your article as this will help with your SEO. Make your articles and blogs as interesting and informative as possible. For example, you can post an article about "five things to do in Amsterdam" and end with a call to action asking your target audience to visit your travelers' hotel. You will realize that travelers who are interested in coming to your country will find your content very informative and will look forward to making a booking and staying in your hotel.
SEO Content Is Affordable and Effective
Compared to other forms of advertising and marketing, SEO content is quite affordable and effective in driving traffic to your hotel's website. Once you have learned how to optimize your SEO content you will be able to determine what is working and what needs to be altered and from this, you can plan your marketing budget accordingly. If you are working with an SEO optimization provider they can provide you with updated reports so that you will only have to pay for the specific services.
SEO Content Encourages Customers to Stay On Your Website Longer
The more content your hotel website has, the longer your target audience will be encouraged to stay on your site and keep reading. Once your potential client lands on your site looking for information about tourist destinations they can visit in Amsterdam, they will also notice that you have provided them with the Amsterdam do's and don'ts when visiting as a tourist. As they read your content and get to learn more about your area and your hotel business, they will be more interested to choose you as their service provider.