Many years ago the technological trends seen today were just a dream. Everything that has been invented ranging from smart home technologies to digital currencies has fulfilled many dreams.
Every technology has been a form of transformation that promises a better tomorrow. This is because past technological trends have a connection to future ones. They set the grounds for improvements that are carried forward into the future.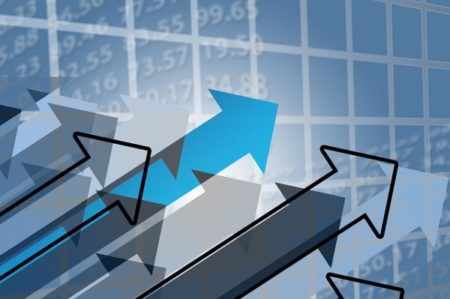 A.I
Artificial intelligence has been the backbone of technological advancement. Machine learning processes were never thought to be possible in the past but have made life easier for the human race. The ability of computers to perform intelligent tasks that were only known to be fit for humans in the past has seen tremendous growth in the technology world.
One of the artificial intelligence technologies that have been prominent in the year and shown signs of continuing into the future is the narrow A.I. It is a system that focuses on learning and performing specific tasks such as understanding the human language.
A.I has broken through various sectors such as transport as seen by technology that can drive vehicles. As such, businesses should take advantage of this technology and use it, especially in the analytics field.
Analytic applications
Just like A.I, smart applications have been developed to help enhance user experience. These apps are often operated by A.Is in the background. Examples of crude automated customer service delivery and improved analytics.
While enhancing the user experience, this technology also enhances the functionality of computers. They change the expected outcome in different industrial sectors by allowing computers to work at optimum levels. By computers doing most of the work, the humans will have very little to do. However, this improvement isn't meant to hurt humans but to provide them relief. It can help increase productivity that ends up being the best for humans.
Intelligent things
Initially, connectivity technology like Bluetooth and WiFi were specifically used for that purpose. However, they are now being combined with other forms of technology like sensors and monitoring devices. They help to enhance the efficiency, reliability, and safety of those devices.
The future of these involves another combination with artificial intelligence to create even smarter tech logical gadgets. When used in farm gadgets and even household items, this technology will make operations in every sector more tech.
Edge computing technology
From cloud computing, edge computing evolved and is now the future technology to look forward to. The technology uses advanced features of cloud computing resulting in more intelligent things and better networking that not only enhances communication but also helps in faster and more accurate information processing.
The blockchain
Ever since the invention of digital currencies, the blockchain has been a major improvement in terms of security of online financial transactions. Due to its amazing security aspects, this technology seems to be the future of security in both private and government institutions. Its application will mostly be in the field of information protection and safety across various entities.
Biohacking
Most researchers have taken interest in this technology because of the way genomics makes information gathering and analysis easier and faster. It shows great promise in that line of work.
Conclusion
Every industry and business sector stands to gain from these technological advancements. Although they have ties to former inventions, their availability will make the future better and brighter.
https://www.iqsdirectory.com/resources/looking-back-and-forward-how-2018-tech-trends-will-carry-into-2019/