One of the primary concerns people face while deciding whether or not to cut the cord is how they'll be able to access the internet. Since most of the cable companies bundle internet with cable TV, and the standalone internet packages are a bit expensive, it can be a difficult challenge to find a company that offers 'internet only' plans at an affordable price.
On the other hand, finding wireless options in densely populated areas is relatively easy. You can find free Wi-Fi without any troubles. When your usage is minimal, you can get great plans, but the prices go higher if you stream and download frequently. So, sticking with Cox high-speed Internet might suit you better in this case.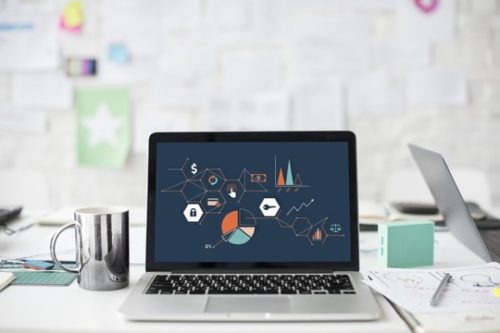 Anyway, here is how you can get wireless internet without cable or a phone line.
Satellite Internet Services
People living in geographically remote areas, where cable cannot reach, are frequent users of the satellite internet. This type of internet works when a provider beams data signals to an orbiting satellite in outer space, which in turn, transmits those signals to a dish perched on your roof.
However, we will be completely honest with you. The downside of using satellite internet is that you must have a clear view of the sky. The satellite may not work well for you if your house sits on a canyon. Secondly, all the major satellite providers have a usage restriction. Plans might differ from carrier to carrier, but one thing is for sure that you will have fixed data to consume in a month.
Moreover, the speeds you get with satellite internet are not up to the mark. Only HughesNet and ViaSat guarantee constant 25 Mbps speed with all their plans. Sometimes, maybe more if you choose the latter option.
Satellite internet is best for the people living in an RV and those who travel frequently. Mobile satellites are readily available in the market and you can easily install one on top of your RV. The satellite will require a clear view of the sky naturally, and the wireless signal will be transmitted through a router placed inside the RV.
Zoom Wireless Broadband
Zoom broadband is a super-fast 4G LTE service. It is available in more than five states including Georgia, and Texas. It offers its services to more than 19,000 people. There are multiple benefits of getting Zoom Broadband if your area is serviceable.
The first and foremost is that there are no contracts. You do not have to get in a yearly contract to get the internet service. If you are not satisfied with the service, cancel it and don't worry about the early termination fee.
Secondly, in areas where you hardly find any decent speed, Zoom Broadband can be a good replacement as it comes with 4G LTE speeds and can support up to 50 Mbps. You don't even have to worry about the caps as you get unlimited data with Zoom Broadband.
It will save you the hassle of installation, since you do not need to install it physically. Whenever the equipment reaches you at your address, just turn it on and the services will start right away!
Cell Phone Internet
Another easy way of getting the internet without any cable or cords is through your cellphone. Smartphones are like mini computers and they make high-definition streaming, downloading, gaming, and web surfing quite easy. The benefit of using your mobile internet is that it does not take long while streaming or downloading.
Many mobile providers offer unlimited data to make the best out of your internet. You can get high-speed internet wirelessly and do not have to worry about the equipment cost involved with cable internet.  Most importantly, 5G is just around the corner and you will be experiencing the internet unlike ever before.
Moreover, if you want multiple users to connect with your mobile internet, you can turn your cellphone into a hotspot. This will create wireless signals and you can link laptops or other devices with it. All you need is a decent internet plan that has unlimited data.
The only drawback of cell phone internet is its limited cell service. It is primarily for people who live in areas where the coverage is excellent.
Final Verdict!
Out of all the ways discussed, wireless broadband and cellular internet are the best options if you are seriously considering to get rid of cable and phone lines.