A realtor without leads is like a fisherman without sea. Without a steady stream of potential clients, the commission draughts can lead to rocky times, to say the least.
This is especially common during those cold winter months when even the best real estate agents experience fluctuations on the negative side.
But it doesn't have to be that difficult. Here's a list of ingenious ways to keep those leads rolling in regardless of negative external factors.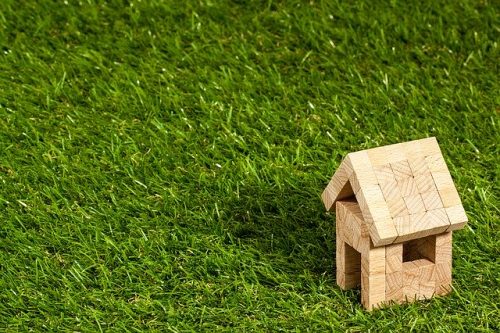 Network with local businesses
Local businesses are often more than happy to form beneficial partnerships. They have an array of clients from the same geographical area so reaching these clients will be easier through a united front. These are some of the best businesses you can team up with:
Insurance companies – Homeowners insurance is one of the main things that any homebuyer looks for, so it's a no brainer to want to partner up with insurance companies.
Personal bankers – Since purchasing a home is a significant investment, a personal banker can be a huge help to any buyer by putting the number of headaches to rest.
Bakeries – Keep relations with past clients friendly by sending some sweets their way every once in a while. Team up with bakeries to get better deals for open house parties as well.
Cleaning services – New houses can get dusty and grimy around the edges. Team up with cleaning services to get that common client headache resolved and they'll be thankful for it.
Some other businesses worthy of consideration are:
Commercial lenders
Landscapers
Staging experts
Title companies
Cater a client's housewarming party
Has your well-connected client just moved into their new home? This is a great opportunity for a realtor to connect with other potential buyers and sellers.
The neighbors are sure to drop by, and so are many of your client's friends, all with the wondrous idea of what it would be like to make the same major step forward as your client. It's your job to get that cold leads hot.
Provide business cards to any interested parties and leave a good impression by creating a wonderful housewarming party with flowers, an open bar and more.
You can further research any leads you collect with services like Nuwber which shows a host of information on any person based on their name, phone number, home address or email address.
This can be helpful with narrowing down your leads as well as searching for business partners to team up within your local area.
Send handwritten notes to past clients
Don't forget your past clients, because they are the best source to new ones. If they were happy with the service you provided, they are likely to recommend you in case anyone is looking for a new home.
But this will happen only if they know you're still around and interested! So make sure to stay in touch. While formal emails and letters in the mailbox are okay, the best way to show appreciation is with a handwritten note.
All of this shows that you have a personal connection with the client instead of treating them like a random person out of the bunch. There's a big chance they'll reciprocate in the same manner when it comes to sending leads your way or someone else's.
Grow your online presence
Realtor websites are important for creating an online presence. It also shows a potential client that you're up to date with the latest technological trends.
Make sure that your website is slick and clean, with plenty of portfolio examples and client testimonials. Also include contact information, phone number, email, etc.
The best way to attract clients to a website, however, is by writing high-quality articles on your niche (in this case real estate). This will signal to Google that you're an authority on the subject and your articles can rank higher on search engines, bringing in new visitors to your site.
Furthermore, writing high-quality articles (or hiring a freelance writer to write them for you) shows that you're very knowledgeable about your field of work. Include a video introduction or even better, create a Youtube channel to really set yourself apart from the competition.
Develop a niche
If your area has a lot of generalist realtors competing for all the markets, you can distinguish yourself by narrowing down your interests to a specific niche.
Whether it's historic homes, mid-century homes, student rentals, luxury homes or any other hot market, being a specialist will increase your reputation with a specific audience.
If you were interested in buying a luxury home, would you rather go with a real estate agent specialized in luxury homes or a generalist? Probably the former, and your future clients are no different.
Once you've established your niche (or multiple niches), market yourself to this specific audience through your image, advertising, businesses you share leads with and any other avenue you can think of.