Crossword is one of the most popular and oldest puzzle games out there. It can be of varying difficulties and can have words only from specific topics. Crossword is pretty popular among all age groups and across all demographics. It is known to improve mental capacity and keep the brain on its feet.
Crossword started out as a puzzle game on the second-last page of newspapers. The New York Times Crossword is probably the most popular crossword in the world. But today, you don't have to have a newspaper subscription to get access to crossword. There are many phone apps for solving crossword puzzles, giving you access to a huge library of crossword puzzles from many years ago. So if you're a beginner at the crossword and want to play it on your phone, here are the best crossword apps.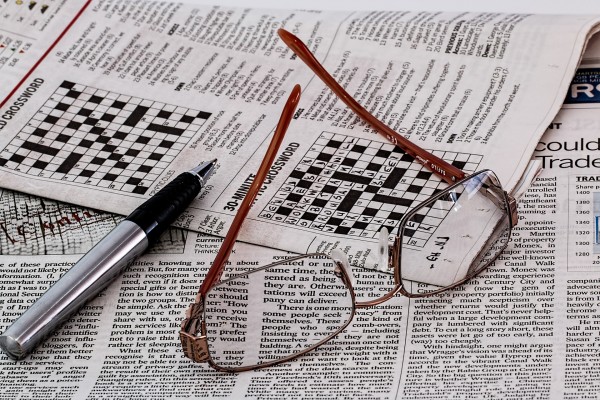 Recommended:
The Meaning of Each and Every Airport Signs
Best Cartoon Face Apps for your Phone
Best Crossword Apps
1. Shortyz Crosswords (Android)

Shortyz is one of the most popular crossword apps on Android. It aggregates crosswords from many sources such as the New York Times(if you have a subscription), LA Times and others. Shortyz is a great app if you want to solve crosswords from many sources all in a single app. It is free without any ads or in-app purchases. It can also track your progress in a crossword set and sync with Google Play Games.
2. Crosswords By Stand Alone Inc (Android, iOS)

Crosswords by Stand Alone is a very feature-filled app from many unique sources like the World of Crosswords, Newsday and People's Magazine. It has features like the ability to record the amount of time you take to solve a crossword and share and compare your times with others online. You can enter answers with your keyboard or draw them. It is free on iOS and paid on Android.
3. alphacross Crossword (Android)

Alphacross is a pretty lightweight app with crosswords from a variety of sources. The unique feature of this app is the ability to import third-party puzzles in .puz files. Apart from this, it also has other features like the ability to see a graphical preview of the crossword before solving it, smart undo and error highlighting. It is free without ads or in-app purchases.
4. Cryptic Crossword (Android, iOS)

Cryptic Crossword is a pretty interesting app if you're looking to improve your General Knowledge along with solving crossword puzzles. It not only provides answers to crosswords, but it also provides explanations for the answer and clues. Along with this, it also has cheats, the ability to share clues with friends via social media, pinch to zoom, etc.
With that said, this app is specifically for enthusiasts. If you're a beginner, you may find some of the puzzles too hard to solve. Cryptic Crossword is free with in-app purchases.
5. New York Times Crossword (Android, iOS)

As mentioned above, The New York Times crossword is probably the most popular in the world, and with this app, you can solve them on your phone. You can solve the daily and mini puzzles that are free. If you want more, you can buy puzzle packs that have specific themes. Finally, you can buy a subscription that gives you access to all of the above, over 20 years of classic puzzles. You can also play without Wifi with a subscription.