Sales are the lifeblood of small businesses that rely on regular revenues for survival. But achieving the targets in a competitive landscape is more challenging than ever. According to a recent HubSpot survey, 44% of salespeople reported that sealing deals is getting harder than ever. Customers are savvy and spoiled for choice, so you cannot expect them to give in unless you have something impressive to entice them.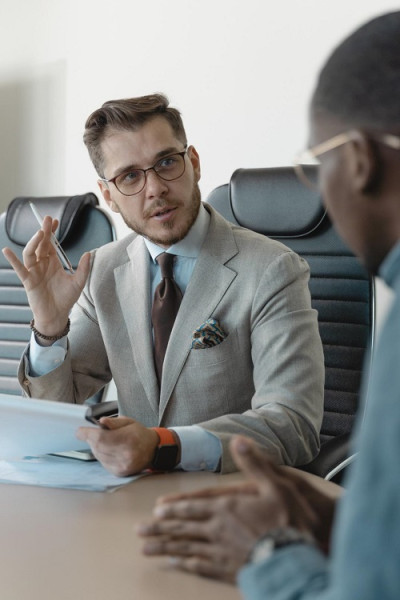 But you need more than a great product, competitive pricing, or a high-value marketing strategy to make buyers stick. A viable sales strategy is non-negotiable for small businesses looking to stay relevant and competitive. You may even consider improving the current one to set yourself apart and win the race. Here are a few actionable tips to ramp up your small business sales strategy in 2023.
Know your target market inside out
Every business has a target market and ideal buyers. After all, you cannot expect everyone to need and buy your products and services. Knowing your customer persona inside out can give you a head start with your sales strategy. In fact, you may reconsider their current needs and preferences to refresh your marketing strategies in 2023. Conduct comprehensive market research and gather customer feedback to gain in-depth insight into what they want and what you can improve.
Invest in a robust online presence
A robust online presence is a critical element of the sales strategy of a small business. You cannot compete with other brands unless you have an impressive website, engaging social media profiles, and high-quality ads promoting your products and services. Investing in an SEO plan is also essential, as your website should be visible at the top of search rankings to gain outreach and trust.
Empower your sales team
You may do all the hard work with online and offline marketing to get leads for your small business. But converting them into genuine deals and recurring customers boils down to having a skilled sales team. Besides recruiting the best people, you must empower them with training and Sales enablement tools to help them close deals quickly. Sales enablement onboarding, coaching, and training are the top priority for most business leaders in 2023.
Offer promotions and discounts
Great products, excellent services, and competitive pricing are not the only winning elements of a small business sales strategy. Your competitors will probably have similar offerings, so ramping up means giving something more to your buyers. Offering promotions and discounts can help you attract new buyers and retain existing ones. Get creative with deals and bundles, and capitalize on them during peak shopping periods such as holidays and special events.
Prioritize customer loyalty
Nothing matters more than customer loyalty when it comes to developing a successful sales strategy for a small business. After all, retaining buyers is a lot easier and more cost-effective than acquiring new ones. You can achieve retention with high-value loyalty programs that reward customers for returning for repeat business. Referral bonuses are even better because they get you more business and add to your reputation.
Ramping up your sales strategy can take your small business a notch higher in 2023. Fortunately, you can rely on these simple measures to stay ahead of the competition and boost revenues and profits.