Selling goods and items on the Internet can be a highly lucrative business; if you're not careful, it can also be quite a dangerous business, too. There are many potential pitfalls to fall down when you choose to enter the online retail game, and there will always be a number of customers out there who will try to take advantage of you.
If you're currently considering selling anything on the Internet, make sure to do it in as safe a fashion as possible. To see how to do just that, read on.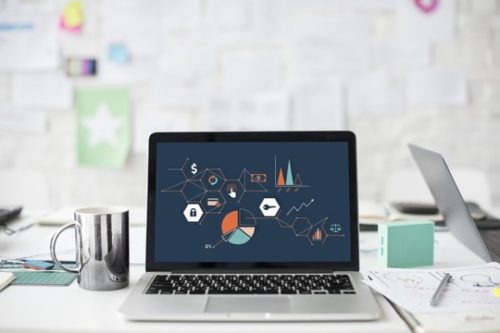 Align yourself with reputable partners
You aren't going to be able to sell anything online if you don't partner up. You shouldn't be too quick to partner up, mind up, and should only ever align yourself with others once you can be sure that they are reputable. This means performing research on manufacturers, wholesalers, importers, and shippers to ensure that they can be trusted with your goods. Oberlo is a dropshipping that fit the bill in that respect — their success stories showing just how capable they are when it comes to item importing. They're extensive inventory also offers up a lot of food for thought, which is perfect if you haven't yet decided what it is you want to be selling online.
Create safe advertisements
Advertising your items is something you simply have to do if you're going to stand any chance of selling them. You should never rush your advertising process, though, as that may cause you to slip up with regards to safety.
The most important thing you can as you seek to create safe ads is to refrain from including any personal information in your item descriptions — anything that identifies you on a personal level could be leveraged against you in any way, shape, or form later on. Importantly, this means triple checking each photo that you upload to ensure that your bank card isn't in the background and your license plate isn't on show.
Communicate with buyers carefully
Being careful when it comes to communicating with prospective buyers is of the utmost importance. By not taking this seriously, you could put yourself in untold amounts of danger — you could even put yourself in physical danger. To remain careful when communicating, you should:
Consider every out-of-area buyer to be disingenuous (if they turn out to be genuine, it's a bonus)
Don't continue with a sale if anything at all feels 'off'
Make sure to chat on the phone with the buyer before the transaction takes place to get a greater understanding of their motives and who they are as a person
Only ever deal with cash payments for people that you do not wholly trust — other forms of payment can easily be used in fraud attempts.
Selling on the Internet is an easy way to make a bit of extra cash (or even an income), but only if you remain safe throughout the duration of the transaction process.