Hublot is a Swiss company founded at Baselworld in 1980. It is a watchmaker's company that has done an excellent job of integration since its debut. Hublot is focusing on luxurious timepieces that shine in their flamboyant style. They have properly selected excellent materials to create Hublot watches since the founding of the company.
Hublot creates a watch on a detailed basis that is not done for just one day. Its originality, which is informed by considerable research and unwavering dedication, distinguished the Swiss watchmaker's work. Since its goal is to create outstanding timepieces that are incredibly accurate and glamorous.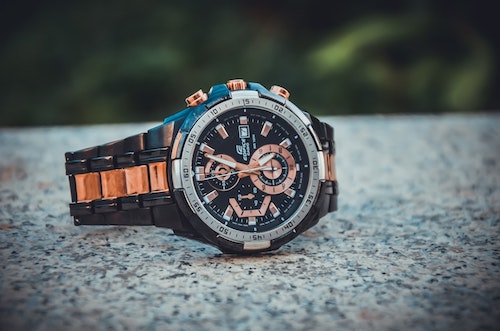 The History of Hublot 
Hublot is a brand new Swiss watch company, founded in the year 1980. Carlo Crocco, a watchmaker from Italy with a long history in the business, established the company. He had formerly worked at Binda, a famous Italian watchmaker, owned by his uncle. Crocco created his own company rather than working for his uncle's business.
Crocco abandoned his home behind to begin his journey for Hublot. His perseverance and aspiration to bring fresh ideas to watchmaking standards helped him grow swiftly and fortunately in his field. Since the founding of the company, it has developed an exceptionally distinguished and attractive watch. Hublot watches are finished with mechanical precision inspired by Crocco's watchmaking skill.
Crocco's first wristwatch was called Hublot, which means "porthole", and watch collectors honored it all around the world. They combined the gold bezel of this Hublot watch with a strap using rubber. The strap is rubber with a brand new concept, thus this remarkable fusion was a complete novelty. Crocco spent millions and time only to develop the correct strap – one that wouldn't discolor, wear, or break, and could provide the perfect balance of utility and comfort. In the long run, the rubber became the strap for Crocco's "Hublot" watch, with no fractures or stains. They employed a powerful vanilla scent to neutralize the smell linked with rubber.
It was in 1980 when a Hublot watch came into the market. While Hublot's advertising was not noticeable to the community, it captured the interest of several European aristocracies. They are the Kings from Greece, Spain, Sweden, as well as the Monaco Prince, all who chose Hublot watches to adorn their wrists. Hublot had carved out a position for itself in the high-end watch market by this point. Hublot's style was sporty but sophisticated, also comfy and fashionable. They were the ideal choice for the 1980s high society, with their porthole casing, black display, and rubberized strap.
The year 2004 was the turning point for Hublot. Jean-Claude Biver, a marketing genius, has been named the company's new CEO. The Hublot watch's ingenuity impressed him from the start. Regarding Hublot's future, he stressed the "Art of Fusion." Crocco and Biver's collaboration was important in Hublot's achievement. Biver played a minor role in the release of Hublot's top line, the Big Bang Chronograph.
This article will show you some of the top models of the Hublot watch and they are:
Big Bang
They made the Hublot Big Bang known in 2005. This Big Bang watch is certainly heavy-duty. Its style is stylish and elegant. As years go by, the Big Bang wristwatch has gone through different materials and color innovations. The initial design, however, still gives happiness and impact to watch finders.
Features:
44mm case with a ceramic bezel
woven carbon fiber dial
ETA Caliber 4100 movement
Big Bang Unico
Hublot Big Bang Unico is a globally recognized array noted for its unmistakably gorgeous and attractive design. Its crystal sapphire translucent design with blue highlights is the most striking aspect of this 411.NX.5179.RX Hublot design.
The Big Bang Unico has a "Flyback" feature, which enables the chronograph to be instantly restarted with a touch of a button. A refined titanium casing with perfectly alright beveled corners protects and highlights the watch's remarkable design. The straps of this watch are user-friendly and easily interchangeable thanks to a speedy, push-button system.
Distinct Features:
printed seconds per minute tracker
engraved five-second intervals in Arabic numerals
has thirty-eight jewels
Fusion Classic
This is a simple version of a widely powerful Big Bang watch that debuted in 2010. The Hublot Classic Fusion boasts a straightforward design and a watch's face that is less congested. Hublot Big Bang is even more enticing because it maintains the distinctive porthole container creation, as well as the strong hour hands. The Hublot Classic Fusion 42mm and 45mm watch comes in red gold or steel and comes in different case sizes. You can select between a classic look with a gold or steel frame or a sporty look with ceramic casing.
Classic Fusion King Gold Automatic Black Dial Men's Watch
This gorgeous, royal Hublot Traditional Fusion 511.OX.1181.LR features a magnificent rose Gold polish from casing to the bezel, with a vintage matte black face to compliment it. The translucent 45mm case has a beveled border finish and is held together by 'H' style titanium bolts. The bezel is anchored and non-rotating, with a Sapphire, and the watch hands, face, and index hour markings are all refined genuine 18 K gold. They used leather from alligator skin for the strap.
The Automatic HUB1112 movement, which comprises 63 parts that are meticulously assembled, powers Hublot's Classic Fusion watch and includes 21 jewels.
Conclusion
It is clear from this article that history and technology coexist in equal measure with Hublot watches. They are fashionable, with lavish styles. The value of a Hublot watch can range from thousands to millions. If you love to collect watches, Hublot timepieces are a must-add item in your collection.
The company's success was reinforced with the Hublot Big Bang Chronograph. Hublot's company grew at an incredible rate from that point forward. Hublot was the first luxury watchmaker to collaborate with sports globally. Hublot is now the official partner watch of several sports and football tournaments.
Because of its status as a member of the finest watchmaker firms, Hublot now has over 50 stores around the world. The Hublot Big Bang is part of the Hublot modern timepiece, like other models. The company's creations are continuously breaking new ground, making it an ideal choice for those looking for watchmaking innovation, flair, and inventiveness.