Everyone makes mistakes, and sometimes those mistakes can haunt you for the rest of your life. Unfortunately, this is the case with convicted felons looking for a job.
Almost every job application asks if you've ever been convicted of a felony, and if you say yes, you probably won't get an interview. Even though it's technically illegal, many employers don't hire convicted felons. Not all is lost, however. If you're entirely honest, patient, and willing to compromise, you can still get a job after a felony conviction. Let's see how.
Be Upfront
Do not lie about your conviction on any document for your job. Honesty is always valued by employers, and lying only confirms the bias they may have had about ex-cons. You shouldn't put this information on your resume, but you should absolutely answer honestly on applications and during interviews. Most companies run criminal background checks, and your success rate of getting the job goes down exponentially if you lie about your criminal past.
Be Informed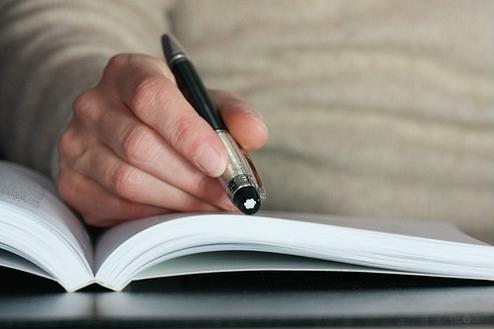 Image via Flickr by Wiertz Sébastien
While you're almost certainly aware if you've been convicted a crime, you may not know what that conviction looks like to a potential employer. When an employer runs a background check, what's found will depend on your past. Arrests, convictions, and even mug shots may all be available. Do some of your own research so you can answer any questions about your past.
Take Action
In some cases, you will be able to get certain things expunged from your record so they don't show on a background check. Many juvenile convictions can be sealed. You can even get your adult record cleared by applying for an official pardon. Receiving a pardon seals your records so they are unavailable for background checks. You may still have to disclose your convictions, but having a pardon goes a long way toward increasing your chances of landing a job.
Focus on the Positives
Talking about your conviction is difficult in an interview. Avoid using clichés about how you learned your lesson or how you're ready to integrate into society. Instead, focus on what you have actually done to learn your lesson and reintegrate. Talk about the books you read while incarcerated, and talk about the activities you're pursuing as a free person. Focus on your life's forward momentum, and don't dwell on your regrets. Let the interviewer know this job is a continuation of your rehabilitation.
Manage Expectations
Some jobs are off-limits to convicted felons. Despite how qualified you are, that one mistake will likely prevent you from working in education, government, or health care. On a positive note, some employers are incentivized to hire felons. It's OK to take an entry-level job, even though you may be qualified for something greater. Getting a job, and performing well at it, after you've been convicted is a great way to prepare your future for something better.
It's difficult but entirely possible to get a job if you've had a conviction. Stay positive, informed, and patient, and you'll be able to rejoin the workforce just like you rejoined society.