Do you happen to have a website as a source of primary or secondary income? Or are you one of those guys who just wants to share their knowledge or passion with the world?
Either way, what you are actually in need of is more traffic. For your online business to take off, you first need people to know of you and come into your website. And even if you want to share knowledge, you still need decent traffic on your site. Because if you don't have many viewers than being online doesn't make much sense (unless it is your experimental phase, then I apologize!).
Now, to get a big audience you need quality content. But let's assume that you have that department covered. So how do you get more people to your site? How do you improve your online presence? Well, blogging is a very decent hobby you can take up which will also improve your online presence.
Many companies have blogs on their sites to provide news, features, and other information to the visitors. You can also use some online platform like Wix to manage your blog. If you're looking for more free ways on how to promote your business, check out the blog post.
So here is how you can Improve Your Online Presence With A Blog: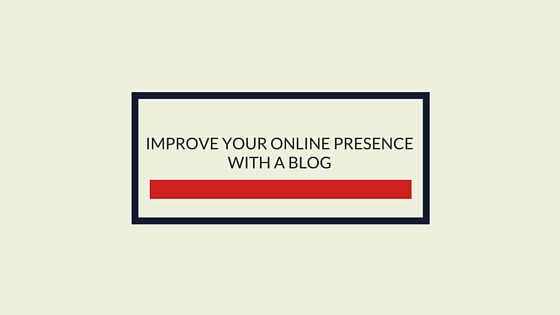 Social Networking
Imagine your tweets and posts were coupled with links back to your blog with all your original contents. This will create a greater impact on your viewer and might just convey them to share it with their friends; or best of all, they might just subscribe.
Variety
Not all your viewers might like reading, or you might not have that much time to read. So you can sometimes post images with solid captions relevant to your work. Or you can take a quick video demonstrating something (you don't need to edit it, make it short and in one take). All this can appeal to different viewers and make them loyal patrons.
Make your Blog Load Fast and User-Friendly
Adjust your blog to load quickly and make navigation easier so people can find other articles and know more about you. You can also make your blog responsive, i.e., accessible from any screen.
Search Engine Optimization
Now if you have useful content, then you should have some subscribers. They might share your content, or leave comments. Google can see these interactions which coupled with some good search engine practices will give you good search rankings. It is one of the most inexpensive and guaranteed ways of raising awareness of your brand.
Write For Users and Not Search Engines
This is not a contradiction. Don't overdo your SEO optimization and make your articles appear unnatural. Be human. You need to put your viewers first, who are all going to be real people, and engage with them like a real person. Imagine people coming to your site and leaving it saying it's too inhuman.
Write Comprehensive Articles
Write about some of your products or a particular topic and make it comprehensive and adequate. This will save you time later, and if your customers come to your site, they will be pleased with the ready made answers.
Wix: A good way to start your online blog
Having a blog is an asset. If you don't already have one, then make one right now. There are many platforms available but let's stick with Wix. You will not need much coding knowledge to operate/ build your blog. It is super easy to get started with Wix. Building your site will be simple as dragging and dropping. Plus populating it with your blog posts, like images, videos, and even text is simple as dragging and dropping. You have to drag and drop a textbox on which you will start writing.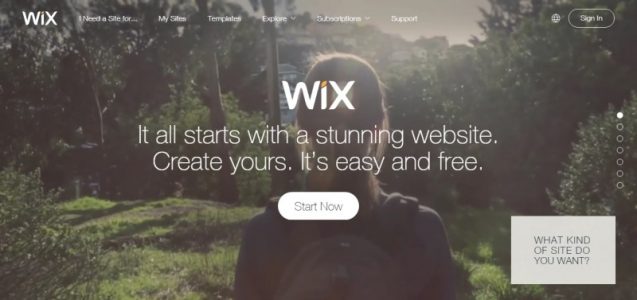 Sites and blogs created with Wix are also mobile optimized making it perfect for viewing on the go. And considering the times, who uses their desktops to view blogs anyway?
It also gives you amazing marketing tools like Wix ShoutOut, a built-in email marketing service. Plus you also get the option to submit your blog on "Wix of the Day." Here, your site has the possibility to get noticed by millions of people. Again, such a handy feature to boost your online presence.
Furthermore, Wix has some of the best pricings for hosting, domain and maintenance.
You can also add new blogs you make to your already existing Wix website; thus a single field for your blog and website, seamlessly complementing each other which can ultimately improve search engine ranking and draw in a lot of people.
Check out, "How to start a blog" article to know more.
Conclusion
So there you have it, blogging- a niche way to engage in a hobby and improve your online presence. These are some of the best ways you can improve/ build a solid fan base and let the world know about your existence. Furthermore, if you like, you can use Wix to power your blog as it has some nice features that will help in the process of promoting your site.