In the constantly changing world, we live in today, there is always going to be room made for advances in technology. But how do you know that the future exists within AWeber?
It is important to realize that AWeber is a complete email marketing source.  We achieve new heights within our business through this application that uses emails to help you create relationships with potential customers. You can also keep your current customers up to date on your products or services. I even use this to offer promotional discount codes to keep my customers coming back.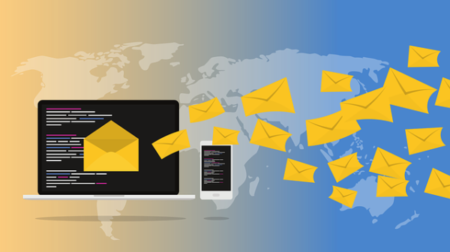 It is evident to me that there are some people that do not understand what email marketing is and so they leave it behind. Sometimes they may just think it is too tough of a task to do. However, AWeber literally changes all of that.
If you're ready to experience growth within your business as you have never seen before, then it is time to look to AWeber. This is the way to run an opt-in email marketing service. There are more than 120,000 businesses and bloggers that use this all around the world. With this tool, your business can expand. The best part about this tool is that I'm able to stay in touch with customers and prospective customers by developing email marketing campaigns.
That is why in this post, I want to go over just how important email marketing campaigns can be. Truly, this is the way to your future. Plus, by the end of this, you will know exactly where to go to begin your journey with AWeber. Let's get moving!
What is an AWeber Email Marketing Campaign?
So, basically campaigns are AWeber's email automation platform. When we use these campaigns, we will send the exact message to the right person at the appropriate time. It is important to realize that this saves you more than just time. It literally helps you create the perfect campaigns that are very easy to set up.
AWeber actually has many awesome features to help promote your growing business. One of these is the Campaign Editor. It will allow you to build your campaign using just a few simple actions. These consist of Trigger, Send a Message, Wait, and Apply Tag. All of these items take action through the use of the drag and drop editor. This places them directly on your campaign canvas. What is really cool about these actions is the ways that you can use them inside the Campaign Editor. They will allow you to build a very effective email automation campaign.
Simple Actions for Building Email Marketing Campaigns
So, in this section, I want to go over each of these different actions and how they will help you build the exact campaign you will benefit from the most.
What Are the 4 Actions in AWeber's Campaign Builder?
Trigger: When you begin to create your campaign, you start off with the action of Trigger. What this will do is allow you to choose which type of campaign you would like to create. There are only 2 options here. And you will decide which option to use on the basis of their subscribing method. The On Subscribe button is the type of campaign you will use when you want to send emails to a new subscriber. However, the second option is Tag Applied. This is the trigger you will select when it will be a tag word that you link to specific subscribers on the basis of the subscriber's info.
Send a Message: So, after you create messages in the Drafts section of your list, you will select to Send a Message. This will go out to subscribers after they reach a specific point in your campaign. So, you will drag and drop this action onto your canvas as well.
Wait: It is very important to add wait time. This will allow you to put time for when specific actions are to be taken within your campaign. This is what helps you to create a very effective campaign. Again, this action is simple to use through your drag and drop editor that you will see on your canvas. This will allow you to select the appropriate wait time.
Apply Tag: With this action, as your subscribers reach the different actions you are outlining in your campaign, you will have the option to add a tag to the subscriber. This will help you in adding your subscribers to some of your other campaigns. You will use your canvas drag and drop editor to add these tags.
Get Ready to Drive Meaningful Engagement
In order to make your email campaign more effective, there are some tips that can help you send marketing emails like a pro.
Some of these tips include:
Build your subscriber list.
Encourage readers to reply.
Make it personal.
Keep your emails out of Spam folders.
Make sure your emails look clean and crisp.
Provide links that will interest your subscriber as well as calls to action.
So, the best thing about AWeber, is that you can put all of the above tips into use within every single campaign you decide to create. It is actually very simple to do. Plus, it is awesome at delivering highly effective emails to your subscribers. It doesn't matter if you are trying to convert prospects into customers or even turning one-time buyers into loyal, boasting fans. This is the best digital marketing strategy you can use to increase your sales and boost your profits.
I also want to point out that AWeber has some pretty impressive features in terms of an email marketing service. And, what's more, every single feature is available at every pricing package level. This makes it wonderful for someone starting out with a small business but needing all the features to create effective emails.
How to Get AWeber
If you are searching for a way to further your sales in the future, then AWeber is going to be your ticket in doing so. I know that it is very helpful to me and my needs for my growing business. This is why I want to let you know exactly how I got my start with this company. This will enable you to expand your business and offer you growth as you could never imagine. The place I go online when it comes to email and affiliate marketing is awesome at providing all of the right resources. This will be the most efficient way to increase your profits. So, when you are looking to do this, you should start with AWeber for free with SoloAdsExplained.com. I know first-hand that this is the way to jumpstart your online marketing efforts.