Wix has managed to become a very popular name amidst the modern website builder landscape. Be it for its "in your face" advertising campaigns or the visually stunning layouts you can build with it, Wix current hosts over 90 million websites, and the numbers are rising by the day.
The platform is mostly utilized for crafting impressive website designs for artistic niches like music, photography, etc. but is also in use amongst restaurant websites, online stores, and small businesses.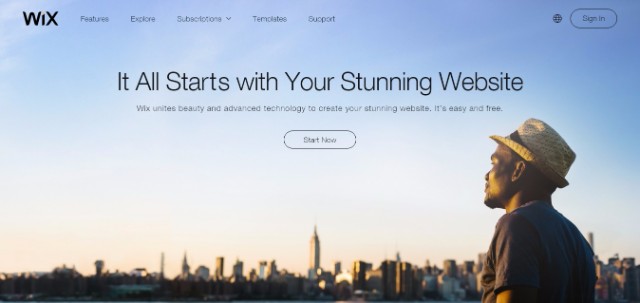 With the latest update, Wix brings many credible Wix SEO features that are sure to get your site a better spot on the search engine ladder. As we all know SEO optimization is important as most of your site traffic is going to come in through a search engine.
So, without further ado, let's take a look into how Wix can improve your site's SEO:
Advanced SEO Capabilities: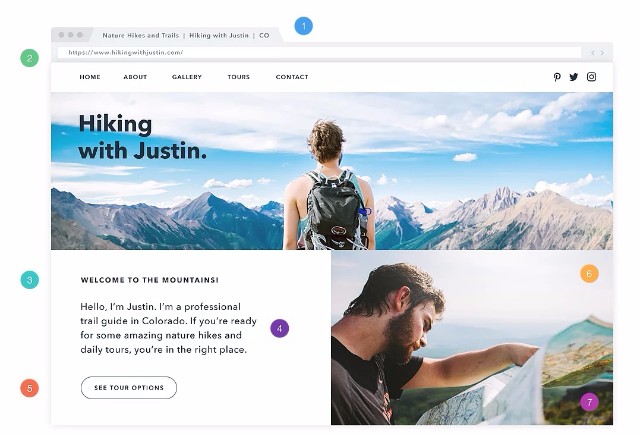 Page Meta Tags
After googling for a topic people tend to read the underlying description before heading into the sites listed by the search engine. First impression is extremely important.
The meta tags, e.g. your site's title, description and keywords can make a significant difference. With Wix, you can add relevant keywords to optimize your title, and description and hence get better rankings.
Heading tags
The title is the first point of engagement for your users, and it is going to tell them what your website or webpage has to offer. With Wix, you can customize headers for every page and optimize them to increase your chances of getting better results on SEO searches.
Anchor links
The SEO loves it when your content has links leading to other pages of your site or to other sites altogether, and if you can get other sites to link back to yours, then that is even better. This simple act is a great SEO practice and also makes your content be of better quality and more immersive.
Alternative Text
You have images in your posts/pages – great! Now you have to index those images with a proper description. The search engine doesn't have eyes, and a well-described image helps them to better evaluate your site and give you the rank you deserve.
An alternative text is basically the content on a site's images that get displayed in Google image searches. This should be short yet descriptive.
Mobile Optimization
Google has long ago stated that its algorithm is going to give preference to mobile optimized or responsive websites. Google focus on giving their users a good user experience by listing their sites that can do the same.
If a person is searching from a mobile platform, then he or she will get links to websites that are mobile optimized and if yours is not, then you won't make good ranks on the ladder.
URLs
Now it is true that most of your users will first come to your site through Google, but if they want to return again, then you should make the task easier by choosing a domain name that is simple to remember.
Wix will give you total control over your URL. The URLs are also much more cleaner and shorter without any hashbangs or page IDs. You can also set each webpage of your site to sport a simple and descriptive URL without any parameters.
Cleaner page URLs divorced of escape fragments makes to much easier to be submitted to search engines and hence helping your SEO and improves visibility.
Wix SEO Apps
One of the most popular and stand out feature of the Wix platform is its App Market. It is filled with useful apps to improve the overall functionality and usability of a Wix website.
Now the App market is filled with SEO Apps like the SEO Booster App which can submit your site to directories hence improving your site's availability. There are also other apps that will help you get a better SEO management.
Do It Yourself
Though the update takes care of many things to better your chances on the SEO ladder, there are some things that you need to address yourself.
Things like your page's Meta tags, 301 redirects, Site Verifications, Google Analytics are not things that can be automated and you have to meddle in here and apply your own knowledge.
Don't worry, Wix has given you ample control to tweak around with this settings so you can optimize your site to the utmost.
$50,000 SEO challenge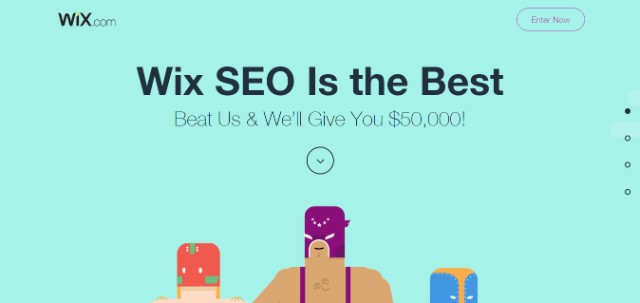 Many a time Wix has been criticized about-about their SEO and have faced a lot of criticism. This time, the company has taken this a bit too seriously and is ready to offer a whopping $50,000 to anyone who can beat their SEO.
The challenge is simple. The Wix team is going to create a Wix-powered website that is going to be optimized for the search term "SEO Hero." All you have to do is create another website with the focus on the same search term (SEO Hero) and score the highest site rank with that specific search term in 4 months time. You manage to do this; then the company is going to give you $50.000.
Conclusion
Hope this read has been helpful in understanding the different SEO enhancement that has been brought into the Wix platform over the new update. If you are already a Wix user, then do let us know who you like these new features in the comments.
If you want to learn more about WIX SEO, check out the cmscritic's article about it.
Now coupling the new SEO features with its captivating layouts, immersive animations, and the useful App Market, Wix does come off as a very promising website building platform. And if you happen to dislike it, then the company is ready to give you $50,000 to disprove their claims.