It's impossible for consumers, investors, or anyone else to use your business if they don't even know it exists, right? A recent survey by Search Engine Land showed just how important it is for businesses to have a strong and visible online presence.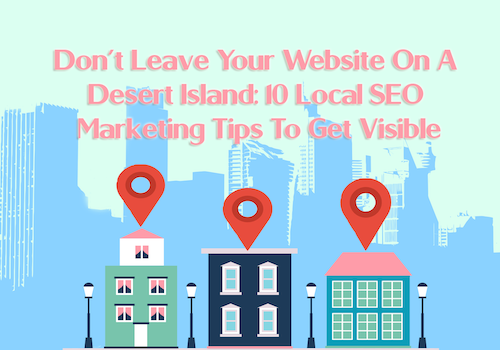 Is Your Business's Online Presence Up To Par?
Understand how local SEO works before assuming you don't need it because your website isn't in sales or your primary target is walk-in sales. Users using a smartphone to search for services or products, whether that be online or from a brick and mortar location, are always provided with nearby businesses at the top of their search results. In other words, all websites should be focusing on the business's local customers.
According to HubSpot, data, almost 75 percent of local internet users actually visited a brick and mortar store within five miles of their location, and half of them did so within 24 hours of searching. So, an increased internet presence, even if it's just blogging about what your business offers, can result in increased foot traffic to your business.
It's not enough just to have a website, though. It must be highly visible to the search engines that feed consumers their query results. To be visible, especially more visible than your competitors, you need strong local SEO.
What's Local SEO?
This SEO tactic is all about targeting and engaging consumers within your business's local vicinity and who are most apt to visit its physical location for goods or services. How does it work? Test this out in Google:
Search for tacos.
You'll see the top results are local places where you can get tacos.
You'll notice the entity's phone number, hours, and physical address.
Also take note that Google offers ratings and reviews to searchers via sites like TripAdvisor and Yelp.
The Importance Of Local SEO
The convenience, access, and ease of the internet makes information a mere click away for consumers. It also makes reaching these potential customers easy and efficient for the businesses. Win and win.
Your competition likely already knows the importance of local SEO, and they're likely already implementing it to stay on top of your targeted customer pool. If you're not doing the same, then you might as well hold the consumer's hand as they enter your competitor's door. To be truly competitive and grow, your business's website has to gain those coveted top seats in search results.
As you develop your strategy, do remember that technology advances mean that people aren't just typing their queries. No, they're searching by talking to their smart devices, too. So, do make sure that you're implementing SEO for voice search in your strategy.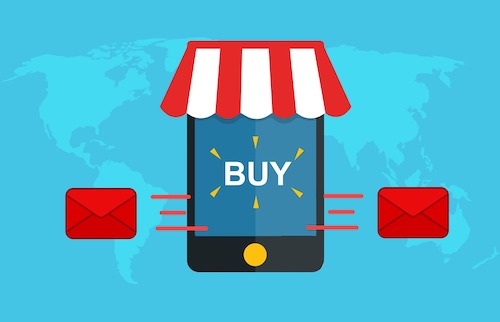 Image by mohamed Hassan from Pixabay
10 Pro Local SEO Search Tips
If you want to boost brand awareness and income simultaneously, these 10 tips can help you achieve both your short-term and long-term local SEO goals:
Have The Right Domain Name
Having internet-ready domain names are a must for any business to be successful online. Here's are the high points you must know:
Keep it short and simple so that it's not tedious for searchers to say or type.
It should always be reflective of your business whilst not so specific that you'd have to change it if you move or expand.
If possible, go with the highly recognizable ".com" suffix when you register your site. Other suffixes can cause distrust or confusion amongst skittish searchers.
Know How Title And Description Tags Work
Your business's name, products, services, and location should be easy to find. Search engines primarily find and categorize your business via the titles and meta tags of your content. It doesn't matter if it's a blog post or a landing page, you must ensure your title and meta tags are optimized for both search engines and searchers to find you.
Check your titles and descriptions to see if they thoroughly represent your business. The title is the actual link searchers see on Google; how does it represent you? The text underneath it is the 200 character description; how does it represent you?
If the answer isn't "amazingly," then consider a helping hand from Local SEO Search, a digital marketing agency. WordPress users can also use tools like Yoast SEO to create optimized titles and descriptions.
Connect With Consumers Via Google My Business
This is a great starting point for businesses to connect with local consumers. The My Business tools make it easy to gather data, display services and products, and even discover how your customers found you.
From product design and label changes to location and hours of operation changes, always keep your info current so that it displays correctly in search engine results and maps. It's also ideal to respond to reviews promptly to gain invaluable customer input.
Don't Forget The Power Of Reviews
You already know that Google often adds applicable reviews to search engine results. Statistics, however, show a far greater power behind reviews:
Reviews for local businesses are read by 86 percent of consumers
91 percent trust reviews as much as they do in-person recommendations
The average person reads about 10 reviews before developing a sense of trust for a local business.
The bottom line is reviews are highly influential in consumer purchases. So, don't be afraid of reviews if you're confident in your business's offerings and dealings.
Social Media Is Your Friend
Research shows that over 80 percent of Americans use some form of social media. That's a huge built-in, targeted audience for businesses to engage and market to and to quickly address customer satisfaction through. Here are some usability tips:
Connect, build trust, and show approachability by replying to consumers and joining conversations.
Keep things diverse by being social on multiple networks – Facebook, Twitter, Instagram, and so forth.
Once you build a presence, you can research what platforms your target customer engages the best and most often and fine tune your efforts and content accordingly.
Build Authority With Backlinks
Search engines view websites with relevant backlinks as authorities, which is exactly what you want to be considered to increase your page rank. The goal is to have as many reputable online arrows pointing toward your business as possible.
To get backlinks, you'll need to foster relationships with local sources, media outlets, bloggers, niche gurus and experts, professional writers, and others who have the ability to offer you relevant, powerful backlinks within their own content. For example, you may want to look to a local charity, magazine, trade show, or newspaper to tie your business to another local event or action.
Build A Good Internal Link Structure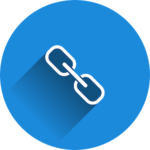 Good Internal link structure is just as important as backlinks in local SEO marketing and page rank. Your internal links direct search engines on what pages are most important within your website.
Above all, ensure that all links are relevant to the content. Without this relationship, you do more harm than good to your credibility with both searchers and search engines.
Ask yourself if the internal link offers the user access to more information about the subject they're currently reading. If not, regroup.
Add Localized Aspects
Content creation can gain a deep and vast root system via your business's physical location. Add as many localized aspects as you can to content for a distinguishing factor, especially if you have multiple business locations.
Make each page hyper-localize on a different unique aspect central to the particular area. Nearby events and happenings are great ways to attract and rally potential buyers within a five or so mile radius.
Be The Real Deal
Buyers call it authenticity, and they greatly value it. It's great to list the details of your business with sites like Yelp, Google, and LinkedIn, but it's even more important that those details be authentic and accurate. How?
Avoid bolstering details to be better than they are, such as by photoshopping or describing a product to be more grand.
Update descriptions and images to remain accurate at all times so that you don't create customer disappointment, dissatisfaction, and ultimately damage your brand's reputation.
Uniquely address each review and comment individually verses using a copy and paste reply that shows a lack of concern and engagement.
Never Stop Building Your Brand Reputation
Your goal will always be to deliver a superior customer service experience to each customer on each occasion if you want to remain besting your competition. No matter how small or large nor what niche your business falls under, one of the biggest mistakes you can make is thinking you've grown too big to fail.
Since your brand reputation will always play a pivotal role in local SEO marketing and Google routinely makes ranking adjustments based on customer reviews, you'll always need to address reviews with as much tact and punctuality as possible.
From brand reputation to brand visibility, it's clear how local SEO marketing efforts improve a business's offline and online presence. With more and more people turning to their smart devices to find and use nearby companies, your business simply can't afford not to have a bright online presence to direct the traffic.