In the age of e-sports, famous players get referenced in games through all sorts of ways. Among them, the most popular is through cosmetic items. Battle Royale Fortnite, which is currently the biggest Battle Royale game, has followed the trend with the newest addition to Fortnite items: the Icon series skins.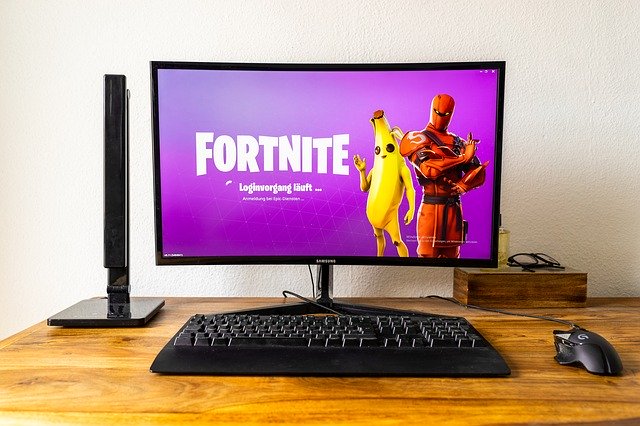 Those Ninja Moves
As we had suggested in the introduction, the Fortnite Icon series skin is an ongoing set of Fortnite skins and emotes that were inspired by famous Fortnite eSports athletes. Currently, however, it's only got Ninja themed. A rather fitting first choice as he's one of the most recognizable faces in Epic Games Fortnite's competitive scene.
The skin has that bright light blue spiky hair, much like code Ninja does. The rest of the skin, however, is your typical cool video game clothes. Specifically, the ninjas Fortnite skin version of Ninja is wearing a blue hoodie with his logo on its sleeve. The sleeves reach up to his hands and form something akin to fingerless gloves.
There are three other variants. One has Ninja outfits wearing, well, a ninja mask, and the other two have Ninja's eyes become green, glowing, and glaring ones in a black field.  The skin also includes a pair of katana at the back, which serves as the skin's replacement for the pickaxe.
Regardless of what you feel about Ninjas Fortnite, it can't be denied that he deserves to be the first famous Fortnite player to be given the skin, thanks to the many ways he promoted Fortnite Battle Royale. From his humble beginnings on Twitch, he slowly (yet surely) became one of the site's top streamers until he eventually became Content Top Creators at the 2019 Game Awards. He hasn't stopped growing since and has even received an exclusive streaming contract with Mixer, Microsoft's answer to Twitch.
As for emotes, there are two that have been created by well-known people. There's the Fishin' emote my actor/singer/dancer Jordan Fisher, and the Kawaiie mote by streamer Pokimane.
Checking the Resemblances
Despite the Icons series only having Ninja for now, it's not the first time Fortnite had a skin based on a real person that has contributed something to the game. Artists Major Lazer and Marshmello also have Fortnite skins. The former released the song Defaulty, an official Fortnite gaming music video, while the latter held the first-ever Fortnite concert at Pleasant Park. Major Lazer's skin looks like a spiffy-looking futuristic commando, complete with a red beret, chrome shoulder pads with shin guards, and a golden robotic arm, while Marshmello's looks exactly like the artists' alternate persona in real life.
There are even skins that are said to be based on streamers due to certain similarities. For example, Lachlan thinks that the Verge outfit is based on him, as he often wears a hoodie with a hazard sign logo, while said skin's suit has the same logos he does. Another is Dr. Disrespect, which has the same black and red color motif he does.
Most of these assertions, however, are either stretches of the imagination or strange coincidences. For example, DrLupo claims that the Farmer skin is based on him because they're both farmer boys from Nebraska. As for the latter, there's the Jonesy skin, which looks very much like Tfue. It's definitely impossible for it to be him because the skin has been in the game since Day 1, though. Nevertheless, it still feels like the skin is some sort of sign that he was going to be one of the game's biggest stars someday. Last but definitely not least is the infamous Doctor Disrespect, a well-known streamer that has a love-hate relationship with Fortnite. The Stealth Reflex, which is wearing a black tactical suit that covers everything and a red vest which is very much reminiscent of Doctor Disrespect's usual look. It has definitely appeased the streamer.
Streaming and eSports stars deserve to be honored in the games they made history with. And for Fortnite, having a Ninja set skin is their first step in that direction. With the still game going strong, it shouldn't come as a surprise if more stars became icons.