If you use a 5G phone, you must have seen VoIP or Sim Calling or VoLTE notification on your device.
Ever wondered what it is?
Or, more importantly, what does it do?
To put it simply, the 5G network transmits your calls over the internet framework.
A bit confusing. Right?
Today, technology has taken over the world. And communication technology is the most remarkable of all, that's still evolving.
It is noteworthy that VoIP technology is leading the way for communications in the business world today.
So, what is it exactly?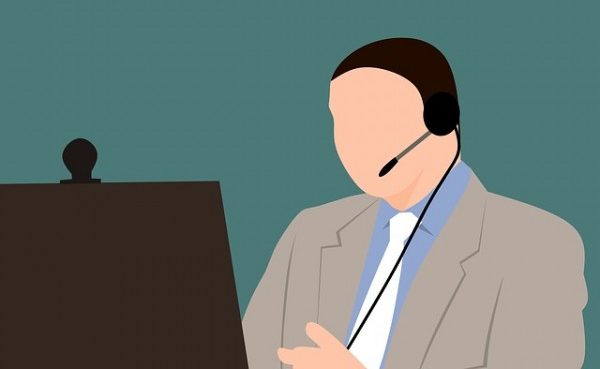 Keep reading to find out.
What Is VoIP?
Abbreviated for Voice over Internet Protocol, the VoIP technology is pretty straightforward (if you can understand).
In simple words, the technology transmits voice signals over an internet connection.
Typically, it requires a stable internet connection, a VoIP adapter, and a telephone (traditional).
The adapter converts analog signals from the adapter and transmits them over the data line.
How Does A VoIP Adapter Work?
A VoIP adapter can be conceptualized as the physical link between your telephone and the internet.
It is used to convert analog signals into data packets that can be sent or received over the internet.
It is also noteworthy that Voice and data technology solutions make use of a VoIP adapter extensively. Especially in situations where alternatives to it are limited.
Let's give you an overview of what are the other alternatives to a VoIP adapter.
Alternatives To Using A VoIP Adapter
In most cases, the convenient solution for converting a regular telephone line is using a VoIP adapter. However, there are other solutions to it as well.
For example, there are VoIP-enabled devices and software solutions for the same.
Let's learn a bit more about these alternatives in detail.
VoIP-Enabled Devices
The most common example to quote here is a 5G-enabled mobile phone.
These handheld devices are by far the most extensively used devices for internet calling.
Although these are the most convenient solutions of all. They still have some limitations to them.
For starters, these devices usually leverage a wireless internet connection. Meaning they might not be of any use in locations where WiFi connectivity or mobile networks are feeble.
Moreover, these devices cost way more than a traditional landline phone connected to a VoIP adapter.
Software Solutions For VoIP Calling
These are generally quoted as the most cost-effective solution to internet calling.
With simple software tools such as Skype or Google Hangouts, any device can be used for internet calling.
For example, you can use your computer or laptop to make calls over the internet. Or you can also use your internet-enabled smartphone to make internet calls.
However, it is noteworthy that these software solutions come with their own limitations.
Firstly, you need a compatible device that can support the software tool.
Secondly, you need a stable internet connection, or otherwise, the call drops are inevitable.
To Sum It Up…
A VoIP adapter is simply a link that can convert your traditional landline phones into VoIP-enabled calling devices. It could help save costs for calling through conventional business lines. Plus, it can also improve the quality of communication, which could benefit any business in the long run.