It is impossible to walk down a busy street without spotting one person — or an entire group — sporting a baseball cap. Also known as a dad hat, the headwear is a favourite among athletes, 10-year olds, and, as its name suggests, dads. It offers the practicality of blocking the sun while not looking too shabby.
While dad hats started as essential accessories for under-the-sun sports such as baseball, soccer, golf, and beach volleyball, high street stores have adapted the style and made them available for mass consumerism. Sometime in the '60s, companies realised how widely-used the caps were and took the opportunity to transform their identity into promotional hats. From there, a marketing phenomenon bloomed.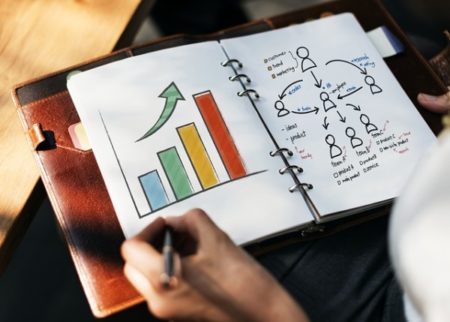 From Sports To Promotions To High Fashion And High Street 
Baseball caps made their way to early sportswear to protect athletes from the harsh sun. At one point, they became so popular among the male population that agricultural companies took the opportunity to rebrand them into trucker hats, the first evolution of promotional hats. But in the summer of 1977, Vogue took a massive leap by incorporating the headwear into its summer spread, sparking a gender-neutral shift to its use. High-end brands started picking up on the trend, and at that moment in time, caps made their way into the world of high fashion.
Eventually, the high street industry adapted the style and made them widely available. But the silhouette was so popular that it became essential for sports teams to celebrate their identity through promotional hats. Now, you will find everyone from FC Barcelona to university teams such as the Harvard Crimson Football promoting hats sporting their teams' logos. To fans, it is a no-brainer opportunity to support their favourite teams.
The recent boom in athleisure has also reignited the love for dad hats from a fashion perspective. Not to mention that wave of enthusiasm for thrifting, which saw vintage caps with classic logos re-emerge from decades of storage? Logos on caps are no longer tacky and have turned into a fashion staple, which is all the more reason why they work as powerful offline marketing tools.
Not-So-Lowkey Marketing That Works 
When you have one person flashing a company's logo on their head in a busy street, that is the perfect opportunity to gain impressions and generate leads. It is not difficult to find people who will willingly wear a promotional hat, especially when it has an on-trend logo. Nowadays, people are shying away from printed logos and opting for embroidered or embossed options, which you can get customized from a promotional hats service company.
Whether it is charity event or brand merchandise, consumers will willingly flash logos that fit within their aesthetic. The best way to capture an audience's interest to wear your caps is to have them on display in the store — if you have one. Cafes and independent retailers have been using this opportunity to make additional profit. Like any other marketing campaign, be smart and design-forward by incorporating colour blocks, pastels, neons, and other desirable characteristics. That way, more people will voluntarily purchase your promotional hats and show them off to the world.
The turn of the decade marks a continuity to the obsession with logos and anything within personal aesthetic choices. If you can tap into a market that values trends and standing out, then you will surely be able to receive a substantial ROI with thousands of impressions per person over a short period. Caps are the accessories that made it through every significant fashion-related industry, so taking advantage of its popularity and timelessness is essential for any marketing or sales campaign.