The world has become a business world, and without business, you can't flourish in this digital world. Well, you need the guts to trust your instinct and stick to your dream or aspiration. There are many businesses in this world, but there is one business that draws a lot of money is none other than real estate. And this business would not fade away with growing time. Well, real estate is not as easy as it seems for the multitude. You have to possess the power of both communication skills and vocabulary to persuade people to purchase the properties. Things may be tough, but you have to make them believe that you are giving them the best deal and make them fall for the property. If you want to grow your business, you have to master the marketing role in this sector.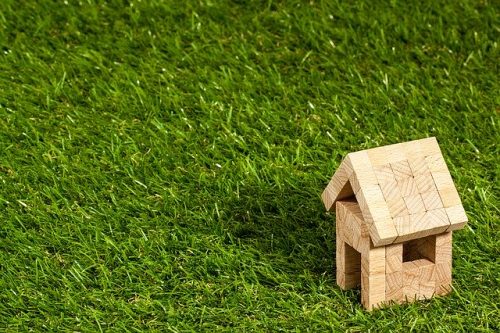 You have to remember that the normal people reach out to the real estate agents for purchasing the properties. The marketing ideas that you possess will help you to draw significant clients. And if your skills are notable, you would be contacted by the people from other parts of the cities as well.
Creating a website: Well, in order to reach the masses, you have to create a website with your portfolio. This would ensure that customers or potential buyers know about you. You need to upload all the listings on the website with your details and your expertise with regard to the properties. Also, do keep in mind to add something extra to catch the eyes of the people. Small things like a mortgage calculator, Google maps location add up to the value.
Have your own real estate blog: If you have some knowledge about SEO, then you are way ahead than the other real estate agents. You have to ensure that your blog post shows up every time people search with some relevant keywords. Make video ads for real estate and put them in your real estate blog, which will directly link to the website of yours. With the incoming traffic in the blogs, your own website will also be viewed. This is like an icing on the cake. You can use Google Analytics and Ahrefs, which can help to target clients. Add images of high definition to make the blogs look enchanting with some marketing campaigns as well.
Email marketing campaigns: Why don't you send some newsletters to the contacts? You can also ensure to add this in your blogs so that any new viewers can subscribe for the newsletter, and in this way, they would be updated about your work and your achievements in recent times as well. You can also include images of the properties or walk your clients through a video of the property. Need a quick growth, then do try to stage a virtual image of the home. This would be really unique, and customers would be really entertained and attracted to your work.
Virtual Staging of properties: You heard of the fashion websites trying the new trend of a virtual trial of garments. Well, you can pitch in for the same with some modifications keeping in mind the group of clients' interests with regards to the properties set up. Trust me; it saves you a huge amount of time and money. The stats also show that the homes which were virtually staged were sold faster and almost 85%, which is way more than the un-staged homes.
Experimental marketing: Well, you have to always experiment with your ideas, and only then you will understand what works for your business. There is no particular formula for business; you just have to try all the odds and know which works for you. You can try to experiment with your prospects by organizing a tour in your area where you are selling the properties. Hold occasional events to let the clients know how things work and let them know that you are available to them for any kind of queries. You can host an open house event and invite the buyers to view the home.
Tie up with local business: Networking is the utmost resource to excel in life for all spheres in the professional field. Therefore, do a tie-up with the local partners like home decors, coffee shops to promote your work and listings. In this way, you will be known to the people from the market. Do invite the local people along with the owners of the outlets. Word of mouth is a great thing, and your work culture will spread among other people as well. Try to work with the local business people to fetch the customers' good discounts when they purchase homes from you.
Paid Instagram promotion: Social media is one of the great influencers in the world nowadays. You can reach the common mass through social media in a short time. You have to do some essential homework for all this. You can use Instagram to promote your listings and enhance your brand value. However, do remember that this all will come up with a paid promotion. So, the Instagram ads will help you target particular people, and you can connect with them to boost up your market. You can use the trending hashtags as well for the posts which will target a particular group of people.
Drone videography: Have money, then spend efficiently for the promotion of your real estate business. You can use drones and take some enticing shots of the homes and rooms in and around the place as well. However, do hire a professional who is an expert in all these kinds of videography as well as photography. Once the shots are being taken, you can post them on Instagram or give links in your blogs, or you can even upload them in your websites to increase traffic.