Night Mode is one of the hottest new features to hit phones in the last few years. While phone cameras have been good in daylight conditions for many years now, performance in low light situations isn't as good as a camera. But thanks to improvements in computational photography and improvements in camera hardware, low light performance in smartphones has improved by leaps and bounds in the last 2-3 years. Let's find out the best night vision apps.
If you have a Pixel, the stock camera app included with the phone is pretty good. But if you have any other phone, chances are the stock camera app isn't the best when it comes to low light performance. Thankfully, you can use third-party apps on Android. Also check, Best Recycle Bin Apps. If you're looking for one, here are a few night vision apps on Android:
Night Vision Apps on Android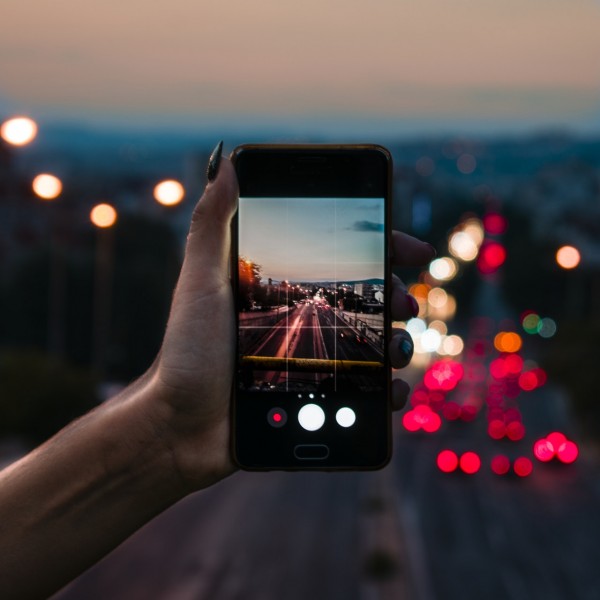 1. Camera FV-5

Camera FV-5 is a full-featured manual camera that lets you tweak everything from the exposure, ISO and shutter speed. It uses the Camera2 API and can save images in JPEG or RAW. It also lets you change the focal length including a 35mm equivalent focal length. You can tweak these settings to get a better shot at night. This does require knowledge of photography, and the full version is paid.
Google Play link (Camera FV-5 Lite)
Google Play link (Camera FV-5)
2. Open Camera

Open Camera has most of the features of Camera FV-5, and a few new ones like the ability to edit the EXIF metadata on photos, the ability to use the screen as a flash when using the front camera(which can help in low light), histograms and the ability to take photos remotely by voice command or making a noise. It also has a night mode with noise reduction. It doesn't have a UI as good as Camera FV-5, but it is free and open source.
3. Google Camera/GCam Mod

Google itself makes a pretty excellent camera app. If you're not a photography expert and don't want to fiddle with camera settings, Google Camera is probably your best option. It has a built-in Night mode called Night Sight which can take MUCH better photos in low-light without any tweaking of the settings needed. Google Camera was the app that actually started the trend of Night Modes on phone cameras, and it's still one of the best. Also read about, Best Crossword Apps.
One problem is that the official Google Camera that Google provides on the Play Store doesn't let you use Night Sight on most phones, even though your phone may have the capability to do so. Thankfully, a lot of developers have created custom APKs for many of the popular phones that let you use all of the features. You can check that out if your device is not supported by the official app.
4. Moment Pro Camera

Moment Pro Camera is an app made for photography experts, but with a few unique things for those who aren't.  For photography enthusiasts, it has all the features of the apps above including noise reduction and night mode. For everyone else, it actually has tutorials and customer support to help you learn photography. If you're not an expert in photography but are looking to learn, this is probably the app for you.
5. HedgeCam 2

HedgeCam 2 is based on the OpenCamera source code, but with a better user interface. OpenCamera is pretty good, but its interface isn't the best. If you like using open-source apps but want a better interface, try HedgeCam 2.
Read Next: Best Cartoon Face Apps.