If you are tech savvy, you will need how important a role Adobe plays in Marketo acquisitions. If you are not then this article will help you to gain some valuable insights and relate the link between the two.
Last year, Adobe spent $6.43 billion in software acquisitions with an intent to enhance its digital experience. 
Adobe first acquired Magneto, the commerce software provider, for $1.68 billion in May. 

Then after four months they spent another $4.75 billion on acquiring

B2B marketing

automation provider, Marketo. 
These are the two largest marketing technology acquisitions. It is learnt that this has provided tangible outcomes to their suite.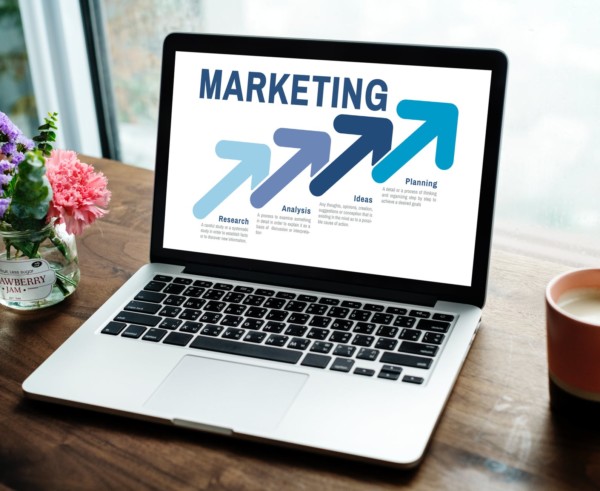 Now, there may be a few questions that may come up in your mind based on Marketo acquisition.
You may wonder how exactly Adobe Campaign, which involves email marketing and Marketo, which helps in marketing automation, will operate under the same platform. 

Will there be any benefits gained by Marketo due to the Adobe Sensei which is an artificial intelligence engine, may be your next question. 

You may also wonder how exactly you as a Marketo user can leverage the Adobe assets in the design studio of Marketo without making an upgrade.
Well, to know about the answers to these questions you should learn a few other facts before that. 
About the integration 
The integration between the two different worlds of Marketo and Adobe is quite a slow-going process. Adobe has some effective and palpable plans to interlace in the marketo features using the Adobe Experience Cloud. This they wish to do over time in specific areas that will include: 
Integration of Marketo Design Studio into Adobe Experience Manager web content management

Application of Adobe Sensei across the entire Marketo ecosystem and

Incorporation of the email editor feature of Marketo with the power of Adobe Experience Manager digital asset management.
These are the few specific Adobe-Marketo integrations that are on the pipeline and is not available now. However, when it happens it is expected that it will connect the different business models with the user experience and at the same time will enrich the much desired B2B capabilities. 
Experts say that it is not the right time to expect some kind of massive sweeping by the integrations. The marketing technology needs to first accommodate this integration into the reality. 
This is because, both the acquisition as well as the technology is really big and involves a lot of people. It will take some time to bring all these together and create a strategic plan that will make a perfect sense and produce great results.
The Microsoft partnership
The experts also believe that the Adobe-Marketo acquisition will impact the Marketo users in a great way as Adobe extends the partnership with Microsoft as their tech partner. This includes a new integration with Marketo software and LinkedIn. This will help them to reach their goal to align all the data sources so that they can populate their account-based profiles in Adobe Experience Cloud. This includes:
Marketo Engage 

Lead management

Microsoft Dynamics 365

Sales

CRM. 
In fact, Adobe Experience Cloud includes four different sub-clouds that involves marketing, advertising, analytics, and commerce. 
Provide account-based experience
Few experts think that this is a move to salvo against the CRM giant Salesforce. This is facilitated even more by the Account-based Experience, ABX of this integration. ABX is specially designed that will allow the sales and marketing team to perform several tasks including:
Leverage data from Microsoft Dynamics 365 for Sales and Marketo Engage

Integrate Marketo Engage and LinkedIn's Matched Audiences for enhancing the account-based targeting capabilities

Access DMP or Data management platform and Adobe Audience Manager on Azure so as to use the data to build contact-based campaigns on LinkedIn and other social media channels.
All these will ensure a better Account based Experience with Adobe partnership successfully enabling them to meet the challenges of integrating Adobe and Marketo features and experiences.
The challenges within
The main challenge is to find out what is actually missing and the ways in which these two platforms actually exchange the same languages between them in terms of the profile of the customers and their experiences.
It is actually very hard to find these missing pieces and the customer data and bring them together.

It is also very hard to distribute the same to different Adobe channels especially when you have to do it individually.
However, with the Adobe-Marketo acquisition, it will be easier to get a single customer identity. It will also be far easier to talk in the same language through Adobe Marketing Cloud and Marketo. 
In short, this integration will relieve the marketers from the dilemma of whether to use Marketo or Adobe and wonder which is the right place to perform such activity. In fact, this integration will provide the ecosystem with more clarity on Adobe Campaign and Marketo, especially for those companies that are planning their strategy for the next couple of years.
The future of marketing 
This hybrid approach is actually shaping up the future of digital marketing. This integration of Adobe Target with Marketo is interesting and is acting as a personalization engine in the Adobe Experience Cloud. 
The experts forecast that there will be a lot of setup work done to change the prospects while sending a personalized email. These setups will be based on the behavior where the marketers will simply have to build an email once and fire it off whenever there is an occurrence of the same behavior.
However, the question still remains regarding the focus of Adobe on the future of digital marketing and how it will help the marketers. Whether this partnership will help them to retain and build what Marketo has already helped them to create is another question that may haunt you as a marketer.
However, from the perspective of a digital marketer, that will only happen over time and now a marketer can only wait and watch. Nevertheless, experts say that this acquisition and integration of the Marketo features with Adobe cloud will dictate and determine the useful elements.