The term 'canonical tags', introduced back in 2009, is nothing new. Yahoo, Microsoft, and Google joined forces to create a canonical tag phenomenon to solve duplicate content issues. Despite its many benefits, many site owners still refuse to implement canonical tags in their websites. The reluctance to use canonical tags might happen because of a lack of awareness and knowledge regarding its purpose and implementation. The subject of canonical tags seems to create an air of confusion for many. Fortunately, we are here to tell you all you need to know about canonical tags in this article.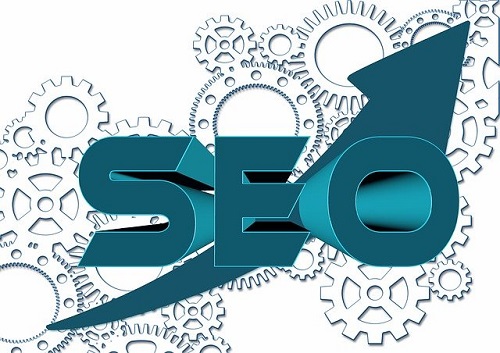 What are Canonical Tags?
In simple terms, a canonical tag tells a search engine about the page it should display on the results page. It means that if you have two pages with duplicate content, a canonical tag will tell which one is the master copy and the other one is a clone. A canonical tag is an HTML specification present in a website's source code, usually in the header area. It refers to an authoritative resource, which is the canonical URL, for websites with duplicate content. If you mark the canonical URL correctly, a search engine only indexes the source and avoids duplicate content issues. Canonical tag proves useful for SEO, as duplicate content hurts a website's search engine rankings.
Why Use Canonical Tags?
The idea of using canonical tags becomes tricky at the point of understanding its usage. Every SEO marketer has a different perspective when it comes to implementing canonical tags. There is no 100% pure strategy to simplify the answer. To make the matter easy to understand, a list of common reasons can shed some light on using canonical tags. You can refer to the Beginner's Guide to Canonical Tags for more information regarding the subject. The list includes:
Duplicate content is the reason almost agrees on as the most fundamental reason to use canonical tags. You have to add canonical tags in your website's source code if you have pages with duplicate content.
If you have an e-commerce store or a website with multiple pages with the same product/content, you have a copy present. SEO experts recommend using canonical tags to direct search engines towards the main page in such a case. The search engine gives total value to that page and possibly helps gain a better ranking in SERP. The tag eliminates the confusion for search engines as it struggles to find the page to show and one to rank.
It is the reason that often goes neglected and overlooked, but it also has some value present. The purpose of the URL parameter is to track performance and campaign attributes associated with specific objectives. The issue lies that each URL parameter tells the search engine about the page with duplicate content that ends up hurting SEO rankings.
Google has announced that self-referencing canonicals are an essential part of today's SEO strategy. It means that site owners have to add canonical tags in every website regardless of any duplicate content. This action has become mandatory as it helps search engines reach your URL.
Importance of Canonical Tags for SEO
Google does not like duplicate content and refuses to rank a website if it finds some factors difficult:
The version of a page to index
Finding a page to rank for specific search queries
Whether to consolidate link equity on one page or to split it
If your site has too much duplicate content present, it will waste the 'crawl budget.' It means that a Google crawler will waste valuable time going through multiple pages with duplicate content. It will waste time and effort without finding the actual and useful content on your website. Forcing Google to waste a crawl budget is a bad idea as it will hamper your rankings and is something you should avoid. Besides Google, you are using copied or duplicate content to pass as original is unethical in every sense. You have to keep your moral values in check to ensure you attract the best audience and gain rankings accordingly.
Canonical tags solve this issue very easily. They tell Google about the version of the page to index and rank, respectively. If there is no canonical tag present, Google will consider the first version it crawls as original copy and rank accordingly. Relying on Google to rank a page without canonical tags is not a good idea. It hampers your SEO strategy significantly.
Using Canonical Tags
The most common use for canonical tags include:
Selective usage of 301 redirects
Using Google Webmaster Tool to handle Specific URL parameters
Adding HTTP headers using PHP or .htaccess
Giving search engine crawlers a specific page to read and index
Common Mistakes
If all canonical tag points towards the home page URL, then you risk having the rest of the pages non-indexed
Each page must have only one canonical tag present. Multiple tags will result in ignorance by a search engine
Using canonical links in featured articles, or else you will risk having the page ignored
Never use canonical links in place of 301 redirects. Even though their purpose is almost the same, 301 redirects all traffic to a specific URL while the canonical tag does not offer such activity
Final Word
Canonical tag has established itself as a necessary factor to gain rankings in search engines. There are several ways to add canonical tags to websites, depending on the hosting service and developers. The information presented above has all the information related to understanding canonical tags and gains better rankings.