Technology-induced transformation is evident in every commercial industry, including the banking sector. It has not only reduced cost, automated processes, and accelerated transactions, but it is driving a structural change in the banking sector.
For instance, banks can use technological innovations to block disruptions from competitors and get a competitive edge. Many newcomers can benefit from the innovations and make their mark in a saturated market.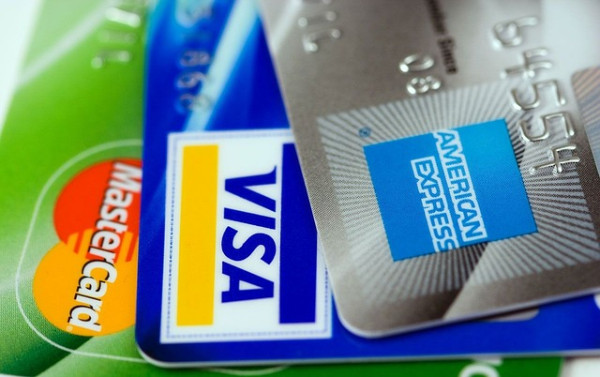 Technology has also simplified and augmented the banking experience of end users. Customers have more control over their financial matters and dealings with multiple banking options, outlets, and facilities. This leverage at everyone's disposal creates a balance of power setting, and it is a win-win situation where everyone can design and offer premium services to the end users.
Continue reading the following passages to explore the role of technology in better banking services, operations, productivity, and experience.
Real-time access to account information
Now you do not have to visit your branch and wait in queues to speak with a public relations person to clarify simple queries and troubles regarding your account and transactions. You can access information just about anything at your fingertips from anywhere. You do not need to contact a representative since everything is available on your bank's official website.
Mobile banking applications have further simplified banking experience and account management activities. Mobile apps come with comprehensible and easy-to-use features that you do not need the assistance of a bank representative as a first-time user.
For instance, free lease accounting software like EZLease help you manage just about anything related to leasing, expenditures, borrowings, or rentals. Free versions of this software give you an excellent walkaround of the essential features an enterprise would need to speed up complex banking procedures.
Moreover, the software is fully compatible with ASC 842, GASB 87, GASB 96, and IFRS 16 accounting and finance compliance protocols. With automated lease validation, bulk import, and customizable reports, this software is an asset for any institution looking to expedite leasing calculations.
Contactless and paperless transactions
Digital banking options have simplified the entire banking experience and financial management operations. Customers can make hassle-free transactions to any account with online banking options. Whether paying bills, checking your account balance, sharing money with another account, or making a purchase, every activity is just a few taps away on your phone.
There is no need to find your checkbook, count pages, and rush to the bank for a last-minute transaction. All that effort goes in vain if you get jammed in an already-packed queue. But mobile apps allow you to perform any activity without stepping out of your comfort zone.
You can make unlimited transactions from anywhere. Thus you do not need to push others and get ahead in the line even if you are short on time. A tug-of-war-like situation was not pleasant for the bank staff either.
Automation, digitalization, and online banking solutions have liberated workers from trivial tasks. As a result, they are more attentive toward each customer and are more productive.
Multiple voices and video digital applications enable banks to interact with their customers and clients in real-time. Now both sides can converse on a subject more clearly and enjoy a nearly in-person face-to-face interaction. Video calling and chatting features also allow customers to see and choose with whom they are talking.
Customers can live stream on their laptops or phones, share relevant data files, and discuss account-related queries with their bank representatives. The banking staff can also delegate chatbots to entertain and facilitate customers for routine banking issues.
Either way, real-time communication is a secure alternative to discussing more personal and confidential information, as video calls use encryption techniques to prevent eavesdropping. Banks can also use video calling applications to conduct meetings with clients and internal staff without conditioning everyone's presence in the meeting rooms.
Better prediction and customer satisfaction
Customers always want something new, exciting, and better than ever before. And they like surprises. But getting into each individual's head or comprehending their desires is not that simple. But predictive technologies like artificial intelligence, machine learning, deep learning, and mathematical modeling software help businesses predict ahead of time.
Accurate and precise predictions help banks develop and deliver unprecedented levels of customization and personalization. For instance, innumerable authorization and validation checks, protocols, and formalities to open a bank account deter many potential customers from traditional banks. It was a mandatory procedure for banks but equally troublesome for customers.
However, newcomers in the banking sector have used these restrictions of a competitor in their favor. They bang on technological solutions to authenticate an account holder without conditioning them for excessive information.
Levying formality-based protocols and simplifying processes for customers have helped them penetrate a saturated market and achieve their targets much faster than the invincible existing competitors.
Enhanced security of accounts and transactions
Cloud computing, login protection, data encryption, validation certification, application programming interface, data processing, artificial intelligence, and several other approaches help secure bank accounts, online transactions, and money payments better than ever before.
Since fraudulent activities are frequent in financial matters, corrective remedies waste time. But with modern solutions to physical threats and cyber-attacks, customers can transfer money to any account without visiting their banks or getting through security checks and protocols. Multiple security checks liberate customers from needless worry while making transactions, as it is nearly unbreachable from hacking attacks.
Synchronizing your bank account with your mobile phone, email address, and other personal use gadgets enhances your account security. It is so responsive and robust that you will get instant warning prompts via email and messages even if you try logging into your account from a different device.
Instant messaging services deliver your account status, transaction history, new device information, login time, and date after every activity. Real-time access and connectivity to a bank account help in decision-making before making another transaction or purchase.
Now that customers have better know-how and control over their accounts, banking staff does not need non-essential intervention in customer matters.
Better decision-making and financial management
The means of online and digital banking have improved financial management and decision-making processes. For instance, the banking staff can easily register, manage, modify, or trace countless accounts with one basic format via automation. They do not even need to fill in the entries of a lengthy application form with automatic form filling and processing software.
They can also retrieve the entire biodata of a customer merely with a single strike on a keyboard. Data management and processing software help them store, manage, and balance unlimited transactions and balance sheets without arduous work on the keyboard.
Customers also enjoy more control over their finances and bank accounts with 24/7 uninterrupted access to their bank accounts. For instance, the transaction history tracking features help them trace and observe their spending behavior and manage their finances more wisely.
Instant tracing of errors
Errors in financial dealings can be irreparable and unbridgeable. Trivial errors from the banking staff can cause a loss of millions of dollars and damage a bank's credibility. A Bloomberg study relates 27% of accounting errors to incorrect data entry. Another study equates a loss of 7 billion dollars in penalties to companies in the United States alone due to spreadsheet errors and inaccurate data management.
But thanks to bots, AI, and automation, banks have achieved tremendous efficiency in financial management. The banking staff can trace transactions and find errors in an instant. They can trace, compare, and locate faults in thousands of transactions and present results in minutes.
Since automatic data management and processing free workers from arduous paperwork, recordkeeping, and ledger management, the frequency of errors has also subsided tremendously.
Conclusion
Thanks to technological innovations, the banking industry has evolved and transformed tremendously. Bank-to-bank and person-to-person transactions are more secure and hassle-free than traditional banking.
Technology has also enabled banks to predict what customer needs, get ahead, and facilitate them before their competitors can find a space to intervene. Now, banks can reach and entertain their customers and clients anywhere and anytime.