Creating documents doesn't only concern putting your ideas into a file, but you must also share your content with other people to make a change. For instance, drafting up a project for a specific task handed to you by your work involves having to collaborate with your colleagues. You may need to share your files online through some sharing tools like email.
You would want to ensure that your files remain safe – free from viruses and stay confidential. Another thing you might be concerned about is document formatting preservation. These are just some of the things that you might consider, but your primary problem is how you can achieve them. The answer is right here on this page! Learn about PDFs and how you can send them online easily.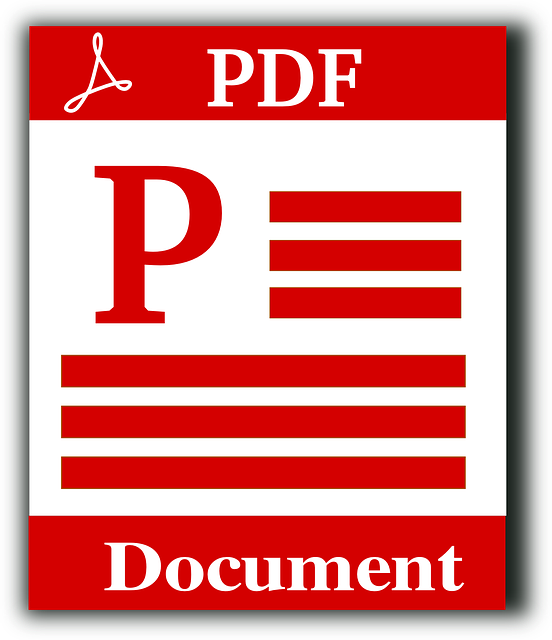 PDFs
PDFs are files that are in portable document format. This file format essentially functions as an image of your files' contents. You can preserve the formatting of your file across computers with the help of this feature. This ability of PDFs is also one reason why they are so widely used in various contexts. Moreover, you can do PDF compress to reduce their file size.
Password protection
Another attribute of PDFs is their capability to be encrypted with passwords. You can impose two levels of authority using the two corresponding types of PDF passwords. One is the user password, which is mainly used to open or view the file. The other type is the master password which allows you to impose restrictions, such as disallowing printing and editing.
Using this feature, you can ensure that only your intended recipient can access the PDF. This will indeed be the case if the other person doesn't leak the password. Imposing password protection on your intellectual property is a clever method to retain their confidentiality. You can rest assured that no other person gains unauthorized access to your file.
Document formatting preservation
You might have experienced receiving a message from someone saying that the file they received was messed up. Similarly, you might have gotten a document from your colleague and what appeared on your screen was a bunch of incomprehensible information. Retaining document formatting has always been a headache for many.
PDF can make sure that your files will appear precisely the same regardless of what computer you open them. They seem as if you have printed them already, but they're still on your screen. This way, you can have a professional air around you while not inconveniencing another person with your document.
Version independence
What messes up your file is the differences in software versions and the tools that they use to open your file. The absence of some font or feature in the office tools they're using would mean a change in your document formatting. On the other hand, PDFs don't have that problem. Using any software to view them, whether your browser or any specific PDF reader, PDFs will stay the same.
Use and share PDFs now!
Now that you are aware of the many great attributes of PDF files, you might want to send a few to your colleagues. Imagine not being embarrassed for a file full of clutter, keeping your data confidential, and even letting other people open the file without specific software. Just these reasons are enough to send documents in PDF!
Wait a minute! If you are using email or other communication tools such as messenger apps, you may encounter a file size restriction. Often, there's a predetermined file size cap in an email that only supports a specific number of bytes. If you go larger than that, your communication tool will not allow you to share your PDF.
Compress your PDFs
There are many approaches that you can take to send your PDFs successfully. But, the most straightforward one is to compress your PDFs. Think of how you squeeze a lemon and how it becomes thin from its juicy circular shape. Similarly, compression in PDFs is related to reduction, though more specifically, file size reduction.
To do this, you can use special software or some tools that you can find online. Whichever of the two is fine, but using free online tools would be much more manageable. We recommend using GogoPDF's Compress PDF tool to do this task for a couple of considerable reasons. Take a look below!
Compress your PDFs with GogoPDF
This tool by GogoPDF is 100% free to use. Moreover, it exhibits tight and impeccable security during your experience with the website. What made people appreciate it is that it is effortless to use and quickly does the job. Even your friend who might not be much tech-savvy can use this excellent tool! Go to Gogo PDFs Compress PDF tool, and do the steps below.
Select your PDF from your directory and upload it to the website.
GogoPDF will compress your PDF automatically.
Simply wait for a moment as the tool finishes the compression.
Download your newly compressed file and share them with others!
Myth: Compressed PDFs lose quality.
A popular notion about PDF compression is that compressed PDFs are terrible due to their degraded quality. This could indeed be true for some compressors, but Gogo PDFs tool can render your files to be of the highest quality possible. Rest assured that your files get high resolution at all times!
Final thoughts
PDF is perhaps the most secure file type among all others due to its ability to be protected with passwords. It can preserve document formatting and be accessible by others without installing specific software. This feature is a huge advantage for other people who don't have the software needed to open your file if they are in different file types.
With these in mind, you might want to send PDFs to your colleagues. If you encounter the problem of file size restriction in email, one thing you can do is compress your PDF files before attaching them to email. Gogo PDFs Compress PDF tool is your friend in this regard.