If you're looking to make money and do well at the same time, consider starting your own shoe fundraiser!
With this fun twist on fundraising, you can bring in more money for your organization by selling new or gently used shoes to members of your community.
Here are some key tips that will help you organize a successful shoe fundraiser so that you can help the local people and organizations around you.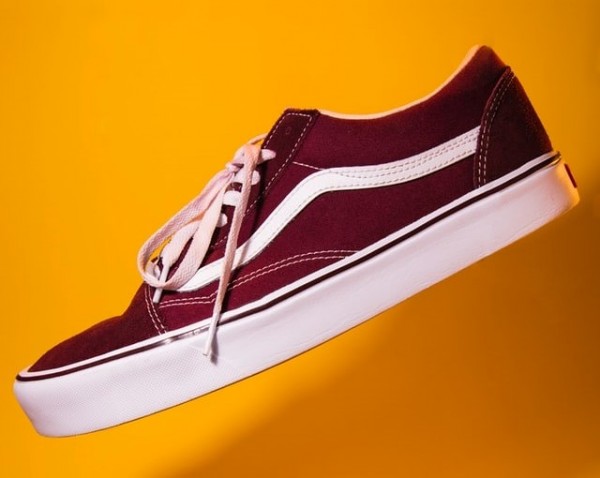 What Is a Shoe Fundraiser?
A shoe fundraiser is an activity sponsored by a school, church, club or other local organization where participants collect shoes to be donated to people in need.
Many people donate used shoes to those who have been affected by natural disasters such as floods or hurricanes.
Shoe drives are also a popular way for public schools and community groups to collect shoes for poor students who cannot afford proper footwear for school.
Although many organizations run shoe-drive fundraisers regularly throughout each year, we often associate them with back-to-school season in August and September, when many families purchase new school supplies and clothes.
Benefits of Running a Shoe Drive
The benefits of running a shoe drive are far more than you can imagine! For one, they're a great way to boost local community projects.
These fundraisers also help people in need by providing them with shoes for various reasons, such as; going back to school, replacing lost or damaged footwear from work-related accidents, and even replacing shoes that have fallen apart from everyday wear.
And finally, they're a wonderful way to promote social awareness while raising funds for your favorite cause.
Let's take a closer look at why you should think about starting your own shoe drive.
Instead of Asking for Money, You Collect Shoe Donations!
One way that you can raise money for a noble cause is to do a shoe drive. Many people have unwanted shoes that are just collecting dust, so why not put them to good use?
There are several options available to you, depending on your own specific needs. You can sell the shoes people donate online through a reputable source like Angel Bins, or at an actual garage sale; it's up to you!
The best thing about a shoe fundraiser is that it's not only easy and cheap, but it also helps people in need.
Let's say that someone has many pairs of lightly worn tennis shoes gathering dust in their closet; donating those shoes will bring joy into someone else's life while also earning a tax deduction.
How I Helped My Community Through a Shoe Drive
I've always known I wanted to help my community, but I didn't know-how.
A few years ago, I realized I had thousands of dollars worth of shoes in my closet that were still in perfect condition.
Instead of throwing them away or letting them collect dust, why not let them help others?
So that's what I did!
Every time a friend would buy me a fresh pair of shoes as a gift, I would gather all my old pairs and donate them to people who need them.
Where Can You Take Donations from a Shoe Fundraiser?
There are many options for where to take donations from a shoe drive. Some people choose to donate them to a local charity or community organization, like a homeless shelter, hospital, animal shelter, or school.
However, one of the best places to take the shoes you collect is a fundraising company.
You may ask: Why would you choose this option?
Well, the answer is as simple as your purpose. Your shoe fundraiser mission isn't just to help those who need a pair on their feet.
It's also to raise the funds you need for another cause that you're passionate about.
In my personal experience, I can say that I prefer The Fundraising Company. These online fundraising gurus are doing all they can to keep our landfills empty while addressing the cause at hand for people who can't get the foot protection that they truly need.
Shoe drives can be hugely successful in many of these settings because they almost always need new shoes.
For example, I have personally volunteered at an elementary school shoe drive. We set up tables outside where families drop off shoes and other donations during school hours.
Each elementary school student collected their grade's worth of items over the course of two weeks with prizes given out to those who brought in items that fell into specific categories as decided by their teacher(s).
The ultimate goal was to raise enough money to buy all students that were falling behind on reading material a book per child.
How to Run a Successful Shoe Drive & Collection Event
The core principle of a shoe drive or collection event is going to benefit you.
This also offers you a quick solution to clean out your closet.
Then you can sell, donate,or throw away any old pairs of shoes you no longer wear.
You must wisely consider what your intentions are from this shoe fundraiser.
Are you going to provide them to people in need as part of a charitable donation?
 Or is your mission more complex than that?
That choice will be yours to make.
It's important to realize that running an effective shoe drive is easy. As long as you find a reputable fundraising company that helps you handle all the requirements for shoe collection.
There are so many ways to accomplish charity work.
By simply donating your old shoes, you can get more involved by creating your own fundraiser event for local community projects. This can help individuals who don't have access to funds to buy new footwear themselves.
Final Thoughts on Hosting Your First Shoe Fundraiser
Hosting a shoe fundraiser is a great way to get your local community involved.
It can help raise awareness for an important cause. It can also provide a unique community-based experience that gives people an incentive to take part.
By following our tips above, you'll be well on your way to hosting a successful fundraising campaign!