Not every one of us has access to the Microsoft Office suite. They are expensive and also clog the system to some extent. If you are an open-source lover, there is a great alternative to Microsoft Word, the Open Office. It is an amazing open-source project that helps users to utilize powerful editing and other features that Microsoft word offers.
Creating Resumes on Open Office is a slightly different proposition. Resumes are the gateway to getting a job interview. Presenting the best resume with clear formatting, attention to important information and no typos, you stand a great chance of getting the job interview.
Here you can find out a more free but delicate resume template.
Today, we will list the Open Office Resume Template for our readers. These resumes fit nicely to the Open Office environment and you will be up and running with the resume template in no time. The reason for presenting such unique articles is to address the current users of Open Office, who are trying to grab a job interview.
Resumes and Open Office
Creativity has no end, and hence resumes can be created in more than one way. But, the hiring managers are not looking for a creative custom resume. They are looking for an ideal candidate that fits the bill for the position they are looking for. Creative positions, on the other hand, requires a creative resume. The chances of the candidate increase manifold if they manipulate the default resume template according to the needs of the job they are applying to.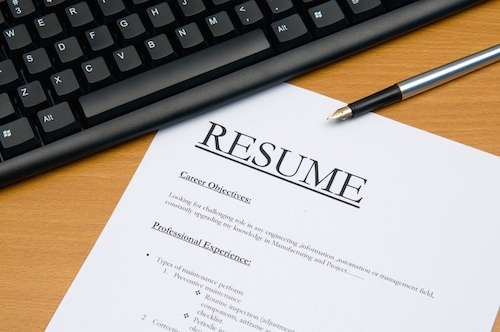 You can read a lot of articles that are related to resume making and other aspects of the resume. Check the following articles for a good overview of resumes and their importance.
Give me the List already!
Alright, I understand the urgency. Let's list the Best Open Office Resume Templates for creating a resume that can make you win a job interview!
1. Professional Elegant Resume [DOWNLOAD]
2. General OpenOffice Resume Template [DOWNLOAD]
3. Basic Resume Template [DOWNLOAD]
4. Standard Resume Template [DOWNLOAD]
Source/Author: hloom.com
How to make a resume in Open Office
If you feel creative, you can also create your resume in Open Office. To do so, you need to utilize tables. Tables let you organize the different sections of the resume. To get started, you need to choose a column layout, either two or three.
Once created, then you can then resize the tables and then fill the tables with your information. You also need to make sure that you utilize ATS-Optimize Templates as the resume will then become compatible with the Applicant Tracking System(ATS).
Things you need to make sure before you submit your resume
Add images in your resumes. Images can easily attract the attention of the reviewer or the review system. This will give you a higher chance for your resume to be shortlisted for an interview.
Add graphs if you can. Graphs enable the reviewer to understand the information about you! They also make your resume look modern!
Make sure that you do not make any grammar, punctuation, or grammar mistake.
Also, make sure that you submit the resume in PDF format.