Selecting the right ecommerce platform can make all the difference for your online store. Picking a platform isn't exactly an easy task, as you've got to find one that suits your needs, manage inventory, drive more traffic and satisfy customers. Magento and Shopify are two of the best available ecommerce platforms for businesses today.
To take your new quirky business to the next level, a functional website platform is essential. Mageworx is creative Magento extensions developer, eCommerce solutions and services provider to start your business.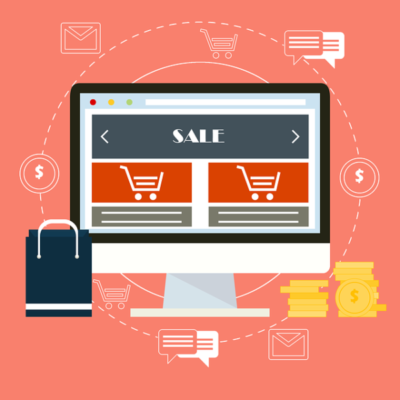 There are many factors that should be considered when choosing a platform.
Ease of use: The first and the most important factor is user friendliness. When it comes to ease of use, Shopify is the right option for most businesses because it's so easy to set up and manage, and it's great for the non-technical users, this means you can easily customize your ecommerce store by moving elements around the website as per your choice.
Whereas Magento users need to learn some technical coding to escalate the platform's full potential. Mageworx advanced options helps to track the stock of all product options. It demands coding proficiency irrespective of freedom and flexibility. The installation process is very complex and you'll have to pay for your own hosting.
Support: Shopify does an excellent job by providing 24/7 phone support, live chat and email functionality in case you do run into trouble. Magento does not provide any support. You can get support from community of developers or vendors only if you have enterprise edition
SEO and Marketing: Both Shopify and Magento have great SEO capabilities. In Magento extensions by Mageworx established a new level of quality in SEO. Magento you can control meta-tags and URLs so you can better increase the effectiveness of your magento SEO marketing. Shopify brings a basic set of SEO options. The limitation with Shopify is that the stores are self-hosted, which means that you can't make any server-level configurations.
Cost and Pricing: Magento offer paid themes which are available for as low as $1. Shopify paid themes starting at $80 are quite expensive, though. Magento has bigger advantage in terms of price.
Payment gateway option: Payment gateway option is a crucial consideration for any ecommerce platforms. Shopify provides with over70 build-in payment gateway options to the user. Mageworx defines in Magento only provides a few built-in payment gateway options like Paypal or Braintree. It allows you to use your payment provider of choice. You can easily create and handle transactions inside your account.
Customization capabilities: Both platforms offer robust customization capabilities that allows you to edit the HTML/CSS code directly. Shopify providing a simple, menu-driven method to change the basic attributes of your store such as fonts, colours etc. while customization of Magento are high as it can get because all its code is open source, any of which you can modify in any way you wish to.
Conclusion: To sum up, both of them are an open source platform to build an ecommerce store. If you're from technical background, give Magento a try as it come up with secure ecommerce platform when it comes to complex ecommerce sites. If you're looking for easy to use, platform, Shopify is a great choice. Shopify will get you up and running in no time because it's so quick to get to grips with, customize and add your products.