When it comes to starting your own online store, there are several factors to consider, including the platform that you are going to use. WordPress is a popular choice of website builder for many businesses and designers, and thanks to Woocommerce, you can start an eCommerce website on WordPress too. Before you get started, you'll need to open a web hosting account, have a business name ready to use as your domain name, and an idea of the type of store that you want to open.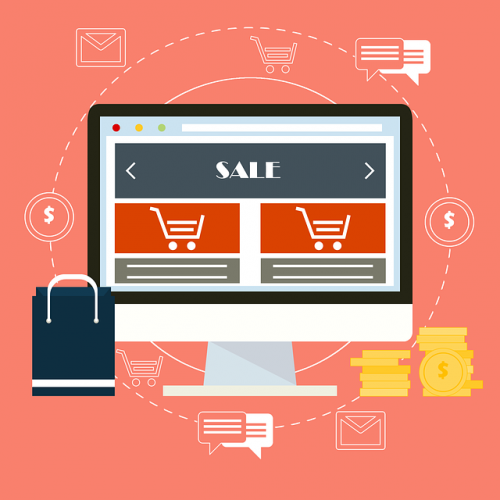 Deciding on a Domain Name
Once you've got an idea for your business and what you are going to sell, the first step is to choose a business name and a domain name. Getting your domain name is one of the first steps you'll complete when starting your WordPress eCommerce site, so it's a good idea to get it out of the way first. And, consider the fact that your chosen business name might not always be available as a domain, so it's a good idea to have a few different options so that you are in with a better chance of a domain you like being available.
Choosing an eCommerce Plugin
There are several eCommerce plugin options that you can use with WordPress; however, WooCommerce is the most popular. Before you sign up, you'll need to have a web hosting setup, a domain name, and an SSL certificate. Once you've done this, you can set up your WordPress site ready to get started.
Adding Products
Once your site is set up, the next step involves adding products to your store. You can do this by heading to the product section, and then adding a new product from the button in the sidebar. You will be taken to a page where you have the option to give your product a title, add and select product categories, write a product description, and add images. For certain products like electronics parts, you can use Octopart to pull features and specs over for your product descriptions.
Customizing Your Website Theme
There are various options to choose from when it comes to WordPress website themes. You can select a theme from the extensive library with free and paid options to choose from, or you can have a customized theme designed for you by a professional. The option that you choose will depend on your budget and how you want your online store to look and feel. It's important to choose a theme that's a good fit for your brand, products, and needs. But don't forget, WordPress is quite a flexible platform and you can always change this later if you wish.
Images
You'll want to make sure that you are adding images to your site to create interest, connect with your customers, and showcase your products. Adding images is relatively easy to do in the products section, but don't stop there. Images on your homepage can be used to showcase your best-selling products, advertise sales, and steer the customer in the direction that you'd like them to take when visiting your website. Be sure to add high-quality images that are optimized for speed and add the right title tags and meta descriptions for SEO.
Adding Content
You're going to need to add quite a lot of content to your online store in order to help your customers understand what you do and make it easier for them to get in touch with your brand if needed. Adding content not only enables you to better connect with your customers, but also improves eCommerce SEO. You should add an about page, contact information, and perhaps a business blog where you can showcase your knowledge and set your company apart from the competition with informational posts.
Plugins
WordPress offers a wide range of plugins that can help you have a better experience and get better results when setting up your eCommerce store. There are plenty of plugins that you can choose from with a wide range of uses including search engine optimization, social media, galleries, images, payment solutions, customization, email marketing services, accounting software, CRM, inventory, customer support, and much more.
Payment Options
It's important to consider the payment options that you are going to offer your customers. As a rule of thumb, the more options that customers have to choose from when shopping online, the better. Consider which payment gateway you are going to use. If you also have a physical store, you may want to choose an option like Stripe or Square that allows you to connect both your eCommerce website and POS systems in a store to make it easier to track inventory and income. As standard, your customers should have the option to pay using a credit or debit card. PayPal is also a popular option since it is more secure and a lot of customers prefer to use it. If you're selling expensive items, a payment option like Klarna, which allows customers to pay in installments, can definitely be worth offering in order to encourage more purchases.
Search Engine Optimization
Last but not least, it's important to make sure that your WordPress online shop is optimized for search engines. You can do this by adding relevant keywords naturally into your website content and making sure that page titles, meta descriptions, meta tags, and image descriptions are filled out correctly. It is worth hiring the services of an SEO expert or agency that specializes in WordPress to help you with your search engine optimization needs. You may also want to consider using SEO plugins for WordPress such as Yoast SEO which is a popular option with lots of great reviews from both professional and amateur users.
WordPress is a popular choice for building any kind of website and there are lots of options to choose from if you want to build an online shop using this platform. Before you get started, get the right components such as hosting and a domain name, choose the right theme for your needs, and select plugins that are relevant to what you want to do.