Various digital marketing channels exist, such as PPC, social media, and content marketing. However, few channels are as effective as SEO. A well-thought-out SEO strategy that follows the best practices can help your website rank higher in SERPs, get more traffic, and lead to a more robust online presence.
Businesses understand the importance of online marketing as the world becomes increasingly digitized. Online sales continue to grow, and organizations are focusing more on direct-to-consumer models because it reduces costs and operating expenses.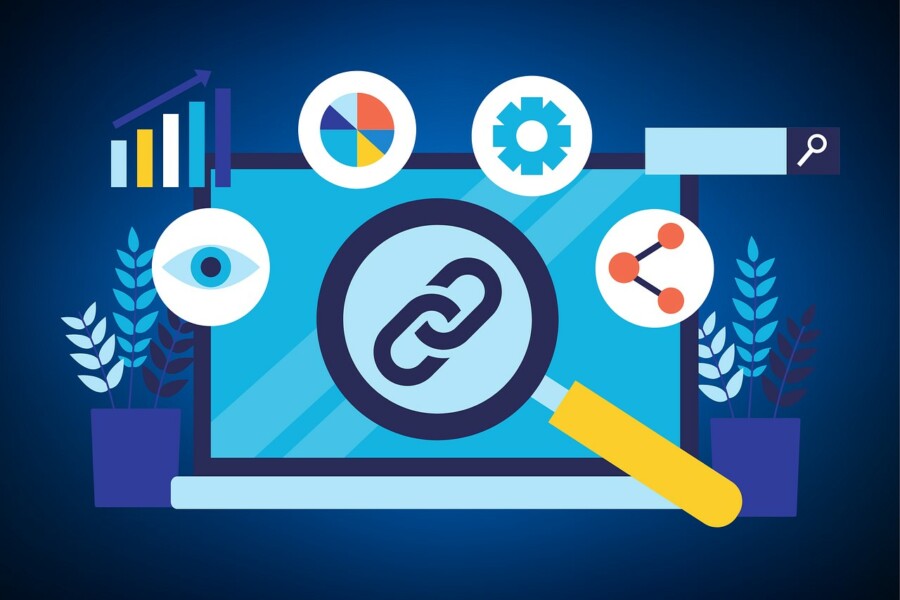 However, getting online sales and traffic isn't as easy as it sounds because you're not the first or last person to think of this idea. Corporations spend thousands of dollars on digital marketing efforts, ensuring they implement the best SEO practices.
The good news is that you can also compete with these corporations by adopting the best SEO practices, allowing you to gain more online visibility.
Before you proceed to learn more about the best SEO practices for 2023, it's important to understand the different aspects of SEO. SEO consists of three aspects: on-page, off-page, and technical SEO, and you'll want to focus on all of them to rank higher in SERPs.
While technical SEO focuses on backend factors and off-page SEO focuses on link-building, on-page SEO is about your website content and keyword usage. On-page SEO is also the easiest place to start. Consider using keyword tools or a free keyword research template to ensure your on-page SEO is on-point. Then, follow the rest of the tips listed in this article to rank higher in SERPs.
Tips to Help You Improve Your Google Rankings
Here are some SEO tips to help you improve your Google rankings:
Most people are so focused on building external links that they often forget about their website's internal linking structure, which can be equally important. Internal linking is crucial because it increases dwell time and allows users to find relevant information on your website.
Let's assume a user found your website through a high-ranking blog post about how to set up an E-commerce website. This blog post will likely have numerous internal linking opportunities to other blog posts or web pages. For instance, you could create a blog post on SEO for E-commerce websites and internally link it. Doing so means users get more helpful information while other web pages also get traffic.
Obtain High-Quality Backlinks for a Higher Domain Authority
Everyone knows that backlinks are a vital ranking factor for search engines. After all, backlinks are one of the most important aspects of off-page SEO. However, backlinks quality matters more than quantity.
Let's assume your website sells furniture. Obtaining backlinks from a food blogger won't help you in SERPs because search engines will fail to see the relevance, prompting them to consider these backlinks as spam. Instead, you want to obtain backlinks from high domain authority sources. Ensure these sources are related to your industry or niche.
Broken links often occur because website pages change or move. You'll have to manually fix these broken links by redirecting them to their latest URLs. Doing so is necessary because otherwise, these links will lead users to errors since those earlier web pages don't exist.
Don't Neglect Low-Difficulty Topics
Some keywords are more competitive than others. While ranking for keywords with higher difficulty is ideal, it takes time. If your website is new, you'll want to rank as quickly as possible for any available keywords to ensure you get traffic and start building an online presence.
You'll want to use a keyword tool to help you discover low-difficulty and low-traffic keywords. Another tactic you can use is filtering for low-difficulty keywords with websites with low domain rankings. You can then try to overtake these websites with low domain rankings in SERPs by establishing credibility and authority with search engines.
Long-Tail Keywords Are Key
Long-tail keywords continue to become more important. According to research, approximately 91.8 percent of all search queries include long-tail keywords. Therefore, you're missing out on an invaluable traffic source if you aren't incorporating these keywords into your SEO strategy.
Long-tail keywords are usually longer phrases with four words or more. As a result, they're also more specific than target keywords. Their inherently specific nature means they're used less frequently than shorter keywords but are still incredibly valuable.
For example, let's assume you're a sporting goods retailer. A short target keyword for your business would be "sporting goods online." Meanwhile, a long-tail keyword would be "where to purchase sporting goods online."
Targeting long-tail keywords is crucial because users with these keywords have a more specific intent. The users inputting these keywords into search engines are seeking more information or are ready to purchase a product or service. Therefore, they'll be easier to redirect to your website and convert.
Consider building a long-tail keyword list and creating blog topics around them. Ensure you create helpful content that helps users and satisfies their intent.
Provide an Excellent User Experience
User experience matters, and various SEO aspects affect it. You'll have to ensure your technical and on-page SEO is on-point to provide an excellent user experience. Google particularly considers user experience extremely important, especially since rolling out the Core Web Vitals update.
On the technical SEO side, you'll want to ensure your website has a high dwell time. Therefore, you'll want to ensure your website has a fast loading speed. Research shows that one in four website visitors abandon sites if they require over four seconds to load.
However, while page loading speed matters, other factors also affect user experience. Accessibility and navigability are just as important as your website's loading speed.
Incorporating Local SEO into your SEO strategy is crucial, particularly as mobile traffic increases. Research shows nearly sixty percent of internet traffic originates from a mobile device.
Most people's buying journeys today start with an online search. For instance, let's assume you want to buy a wedding cake. Your first instinct would likely be to search for bakeries online. Local SEO search queries have a significantly greater buying intent. These users already know what they're looking for and want to know how or where to buy it. As a result, their search queries are also specific. For example, they'll use keywords like "Best bakery near me" or "where to buy a wedding cake."
Since these users already have a high purchase intent, converting them into customers is easy. Ensure you add location-specific keywords to your keyword strategy. In addition, claiming a Google Business Profile will also help.
Conclusion
While PPC and social media marketing have become more popular, SEO remains one of the best ways to obtain traffic organically. Utilizing the best SEO practices can help your website rank higher in SERPs, leading to increased visibility and higher traffic.
Read Next: Best Free VPN for Mac Users – Finding the Perfect Security Tool