There are a number of well-known and not so well-known betting systems that can be used when you are playing roulette. It's useful to have a betting system in place so that you don't get flustered when you are playing and to prevent mistakes from happening.
One of the most famous is the Martingale system that requires players to double their stake each time they lose. The idea behind this is that, due to the balance of probabilities, they will win eventually, and they will therefore win everything back that they paid in, and something on top as a profit.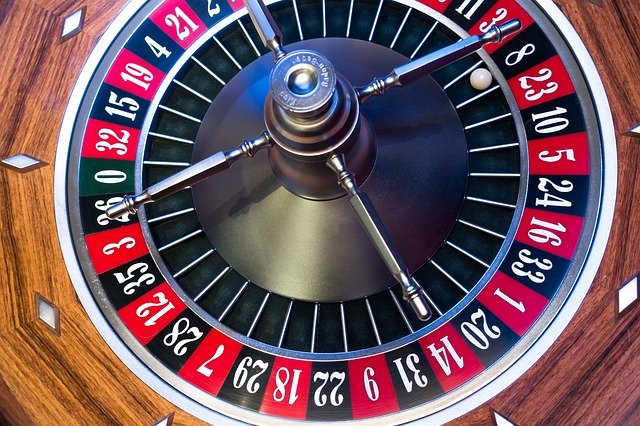 Another betting strategy is the rather fun-sounding James Bond roulette betting strategy. This sounds exciting, but what is it all about?
How The James Bond Betting System Works
It is well-known that James Bond, Ian Flemings' spy 007, was a keen gambler, and he was often seen in casinos during his adventures. Most of the time, Bond actually played baccarat, but he did also seem to enjoy poker and, of course, roulette.
The James Bond betting system for roulette is a simple one. You'll need 20 units of stake, and you'll place bets on specific sections and numbers. In this scenario, you are trying to cover as many possible outcomes as you can, meaning you are much more likely to win. In this way, only the numbers 1 to 12 are left uncovered. It's also important to only play European roulette with the James Bond system as American roulette has different odds.
So, when you play this system you will put 14 units on 19-36 as an outside bet (this pays 1/1). You'll also put 5 units on 13-14-15-16-17-18 as an inside bet. This is known as the six-line bet, and pays 5/1). Finally, you'll put one unit on 0 as an inside bet, and this pays 35/1.
The James Bond System In Practice
Let's look a little more deeply into how this all works out in practice. The greatest stakes are outside bets. These bets pay much less than others, but they are much more likely to come off – in other words, you'll win less, but your chances of winning are higher. At the extreme opposite, you've got the bet on 0 at 35/1 – this is far less likely to happen, but if it does, you'll win a lot more.
Advantages and Disadvantages
As with every betting system, there are advantages and disadvantages to the James Bond betting system in roulette. The advantages are quite clear; because you are covering so much of the wheel, you are more likely to win at least something.
Disadvantages include the fact that you aren't covering the entire wheel. Nothing is bet on numbers 1 to 12, so if one of those comes up, you won't win anything at all. If this happens a number of times in a row, and it is entirely possible that it will, you could lose all your money before you have a chance to win anything back.