Education is an incredibly important and rewarding field, and there are so many different careers available that it can be difficult to decide which one is right for you. From teaching to administration, the possibilities in the field of education are vast and varied. Keep reading to discover the different types of careers in education and the advantages each one has to offer.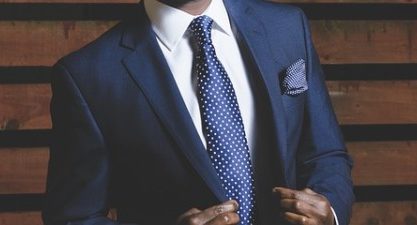 Curriculum Design
A career in education goes beyond just teaching in the classroom. One important career available in education is curriculum design. This career is one of the many non teaching jobs teachers may not take on in the education system and focuses on the development of curriculums that meet the educational goals and objectives of a specific institution or program. Curriculum designers work closely with teachers, administrators, and subject matter experts to create effective and engaging learning experiences for students.
In today's rapidly changing world, curriculum designers must stay up-to-date with the latest education trends and best practices. They must be able to adapt to new technologies and teaching methods to create curriculums that prepare students for success in the 21st-century workforce.
A career in curriculum design offers the opportunity to be creative, collaborate with others, and make a significant impact on the education system. If you have a passion for education and a desire to help shape the future of learning, then a career in curriculum design may be the right path for you.
Special Education
Special education is an important and rewarding career option in the educational field. It involves providing instruction and support to students with exceptionalities, including physical, mental, emotional, or learning disabilities. Special education teachers work with students of all ages in various settings, including public and private schools, special education centers, hospitals, and juvenile correctional facilities.
To become a special education teacher, one must obtain a Bachelor's degree in Special Education or a related field, such as child psychology or social work. Prospective teachers must also complete a state-approved training program and pass the state teacher certification exam. There are also many masters degree in special education online programs that can further a teacher's understanding of educating students with exceptionalities.
Once qualified, special education teachers engage in a wide range of activities, including developing lesson plans, adapting classroom materials, monitoring student progress, providing specialized instruction, and collaborating with parents and other school staff to meet the needs of individual students.
General Teaching
General teaching is one of the most common careers in education that attracts many aspiring individuals. The job of a teacher involves educating students on various subjects such as language, math, science, and social studies. Teachers are responsible for developing lesson plans, delivering lectures, assigning homework, grading assignments, and assessing the progress of their students. They must ensure their students learn the subject matter comprehensively and also develop important skills like critical thinking, problem-solving, and communication.
To become a teacher, one needs to have at least a bachelor's degree in education or a related field. In addition, they need to complete a teacher training program and obtain a teaching license from the state they wish to work in.
Teachers are expected to possess excellent communication skills, patience, and a positive attitude toward teaching. They must adapt their teaching styles to suit the diverse learning needs of their students and also provide additional support to those who need extra help. Teaching requires hard work, dedication, and a passion for educating young minds, but it's a rewarding career path for those who love to inspire and make a positive impact on the lives of others.
Overall, careers in education provide invaluable contributions to the development of future generations. Through the guidance of educators, students gain the skills and knowledge necessary to become successful, well-rounded individuals. By providing students with the resources and experiences to reach their fullest potential, these careers in education are essential for the advancement of society.