Diving into the fascinating world of everyday objects, you may be surprised by how much there is to learn about something as small and seemingly simple as a rubber patch. These little, often intricately designed objects have found a place in several industries, ranging from fashion and military to outdoor gear and more. In this blog post, we'll uncover the captivating process of manufacturing these rubber patches.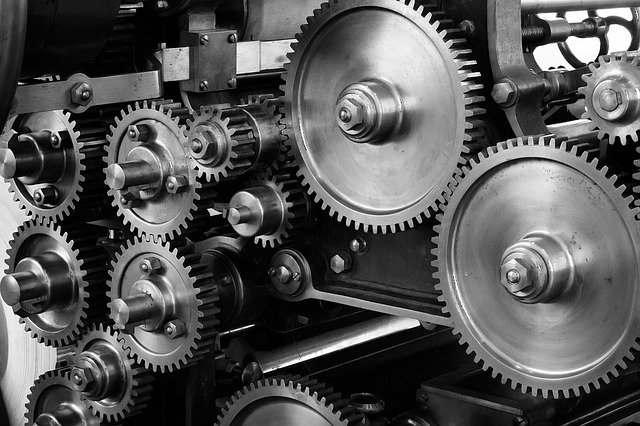 What are Rubber Patches?
Rubber patches, sometimes referred to as PVC patches, are customized items crafted from Polyvinyl Chloride. These patches can take on many designs, shapes, and sizes, each specifically created according to the user's needs. You might be familiar with some types of rubber patches – they can be brand logos, morale boosters for military and tactical teams, or even identifiers for clubs and organizations. Typically, these patches are sewn onto clothes, bags, hats, or any other fabric surface, but they can also be designed with adhesive backings for easy attachment.
The popularity of rubber patches stems from their durability and versatility. Unlike their embroidered counterparts, rubber patches are water-resistant, able to brave harsh weather, and maintain their color and shape over time. This hardiness, coupled with the capacity for highly detailed and colorful designs, gives rubber patches an edge, making them the go-to choice in many sectors.
Step-by-Step Process of Manufacturing Rubber Patches
Understanding the manufacturing process of rubber patches requires a journey through several critical stages. It begins with an idea, often a design or logo, which is then turned into a 3D model.
Step 1: Designing and Mold Creation
The journey of a rubber patch begins with design formulation. Established brands such as Ultrapatches offer a range of themes and styles, from vintage and retro to modern and minimalist. Their experts use advanced software to craft the design that will ultimately become embossed on the patch.
Following design formulation, the manufacturing process progresses to mold creation. Mold, also known as a die, is a specialized tool used to shape rubber patches. Produced from metal, the mold is custom-made to meet the original design specifications. The precision ensures that every batch of patches remains consistent and follows the established design.
Step 2: Preparing the Rubber:
Following the creation of the mold, preparation of the rubber mixture begins. It is a blend of rubber, plasticizer, and coloring agents. Proportions vary according to the specific requirements of patches, including their color and flexibility.
Next is the transition of the rubber mixture from a solid to a liquid state by applying heat. Once it has reached the required viscosity and temperature, the liquid rubber is carefully poured into the prepared molds. The pouring process is conducted with great precision to ensure that the liquid rubber fills all parts of the mold, thereby accurately capturing the intricate details of the design.
Step 3: Curing and Cooling:
The filled molds are subsequently subjected to a curing process, which involves applying heat and pressure. This step is integral to hardening the liquid rubber and forming the patches. The curing time is carefully calculated based on the size and thickness of the patch to ensure optimal results.
The heat applied during curing initiates a chemical reaction in the rubber mixture, which leads to its hardening. The pressure, on the other hand, ensures that the rubber fills every crevice of the mold, maintaining the integrity of the design. The curing process is, therefore, critical in guaranteeing the robustness and longevity of the manufactured patches.
Step 4: Detailing and Final Touches
Post-curing, the patches are removed from the mold, marking the commencement of the detailing phase. At this stage, any excess material from the curing process, also known as flash, is carefully trimmed off. This process ensures that each patch boasts smooth edges and a polished appearance.
Additional touches, such as painting or adding a glossy finish, are often introduced at this point. These final adjustments enhance the patch's visual appeal, making it more attractive to potential consumers. The exact nature of these enhancements varies based on the specific requirements of each order.
Step 5: Ensuring Quality
Once the patches have been detailed and finished, they undergo a stringent quality control process. This phase involves thorough inspections to detect any defects or inconsistencies in the batch. Quality checks ensure that the rubber patches adhere to the set standards and specifications, guaranteeing customer satisfaction.
In addition to visual inspections, the patches are also subjected to durability tests. These tests ascertain the patches' resistance to environmental factors such as UV rays, water, and temperature fluctuations. These tests ensure that the manufactured patches meet industry standards for durability.
Step 6: Packaging and Distribution 
Post-quality control, the approved rubber patches are prepared for packaging and distribution. This phase involves sorting the patches based on their design, size, and other specifics. They are then securely packaged in preparation for shipment to various destinations around the globe.
Distribution logistics involve careful planning to ensure that the patches reach their intended recipients promptly and efficiently. This process includes liaising with trusted couriers and freight companies, tracking shipments, and promptly addressing any delivery issues that may arise.
Environmental Considerations in Rubber Patch Manufacturing
In an age where sustainability is crucial, manufacturers of rubber patches are also stepping up to the challenge. These businesses are tirelessly striving to reduce their environmental impact by embracing green materials and methods.
Take, for instance, the rubber used in these patches – it's often obtained through responsible sourcing methods to curb deforestation and the destruction of natural habitats. Similarly, many manufacturers are choosing to use biodegradable plasticizers and environmentally-friendly dyes when preparing their rubber mixtures. These measures significantly help in softening the environmental blow of rubber patch manufacturing.
Innovations and Technological Advancements
In step with the digital age, the process of making rubber patches has seen some groundbreaking innovations. Automated systems for pouring and curing have drastically ramped up production efficiency, cutting down on both the time and manpower required. State-of-the-art quality control tools have also heightened inspection accuracy, elevating the patches' overall quality.
Moreover, the introduction of 3D printing technology in the creation of molds has opened up a new realm of possibilities for rubber patch designs. This technological leap allows for crafting patches with elaborate designs that were once challenging to achieve using traditional manufacturing methods.
The Future of Rubber Patch Manufacturing
Rubber patch manufacturing continues evolving as new methods and materials are researched and developed. With trends shifting and technologies advancing, companies need to stay ahead of the curve to meet their customers' changing demands and preferences.
Predictions for the future of this sector include the increased use of sustainable materials, further automation of the production process, and the development of innovative design techniques. These advancements will not only enhance the quality of rubber patches but will also ensure the industry's sustainability and growth in the long run.
Conclusion
The process of manufacturing rubber patches is a nuanced journey involving meticulous design, precision in molding and curing, detailed finishing touches, stringent quality control, and efficient packaging and distribution. With an emphasis on sustainability and continual innovation, this industry serves as a testament to the blend of artistry and technology. As you look to the future, it's clear that the evolution of rubber patch manufacturing holds promise for both manufacturers and consumers alike.