If you have Android Device , designing is pretty easy for you , you can become a creative and functional designer. Today we have a list of 10 Best Apps for Android that every designer should have .Check them out!
Fontest is a developer and typography tool that helps you quickly preview how your favorite fonts are rendered on Android.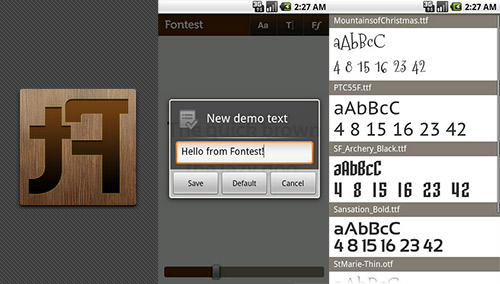 Iromihon is a color tool to adjust and to see. In full screen, it also works as color light (flashlight)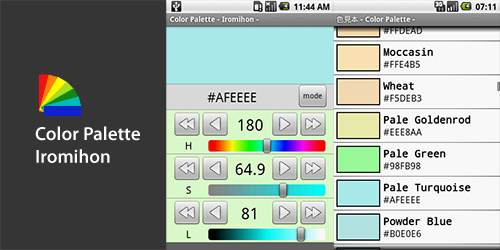 With this application you will be able to view the source of any website. You will also be able to select text, search for text as well as copy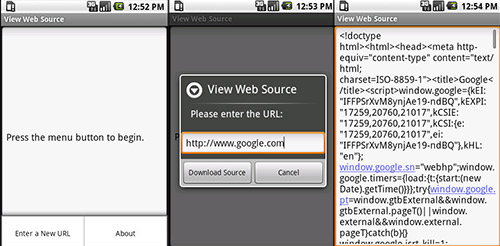 An FTP client for Android devices. It comes with both a device file browser and a FTP file browser. The app provides download and upload features with resume support and folder synchronization.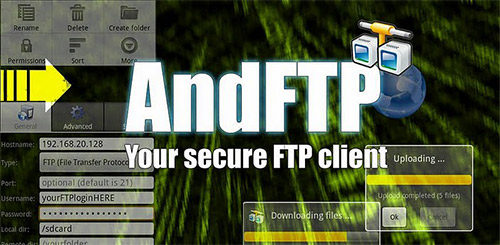 The Microstock Photo Power Search App makes it easy to search through over 35 MILLION stock images and find awesome microstock photos for your website or blog, for your design or print projects, for your clients, or for any other reason you need great photographs or illustrations for a low price.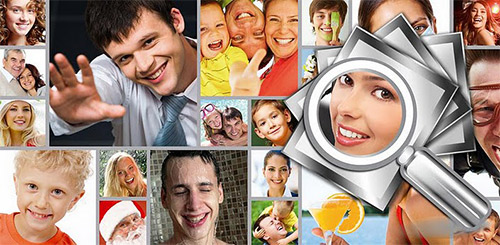 Get fun mobile photography and great Adobe quality with this award-winning photo editing and sharing app.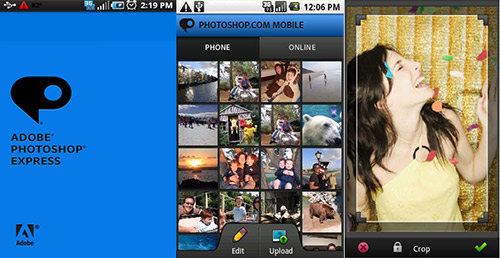 Dropbox is a free service that lets you bring your photos, docs, and videos anywhere and share them easily. Never email yourself a file again!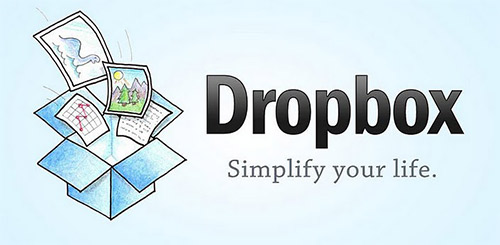 If you want to stay up to date with the very latest in typography and font news on your Android Phone, then this application is for you. It combines hot off the press news and insight with video, social media, images and much much more to give you the greatest typography resource available.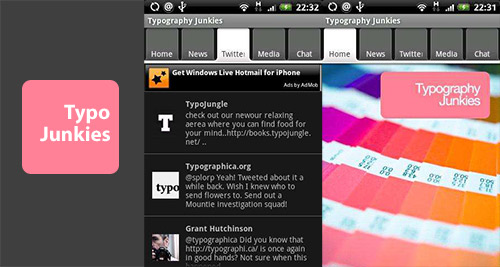 Mobile GA for Android is a secure, fast and lightweight application for accessing your Google Analytics data. The app is intended to help you keep an eye on your key summary statistics while you're on the move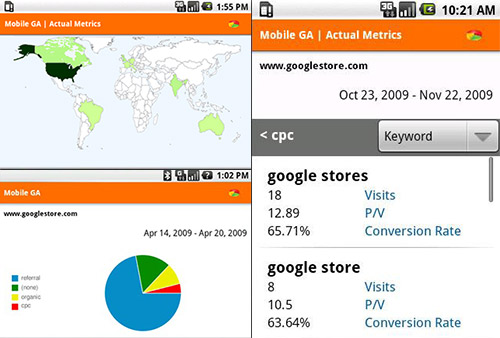 If you own a WordPress based blog or website, this freely available WordPress application for your Android phone gives you the liberty to effectively manage the content of your WordPress powered website i.e. images, videos, content etc and make new entries to your blog easily with your mobile phone