When you take the most popular current web trend (the sliders) and mix it with the most popular CMS (WordPress), you just know there is going to be a bunch of free plugins you could easily use.
And that is what we focus on in this post , 15 of the best free and premium Content Slider WordPress Plugins.
The Easing Slider comes with various options that allow you to choose different sources to get the images from and also multiple styling options so that you"ll never have to edit any files directly & with ease. Create your own unique elegant slider.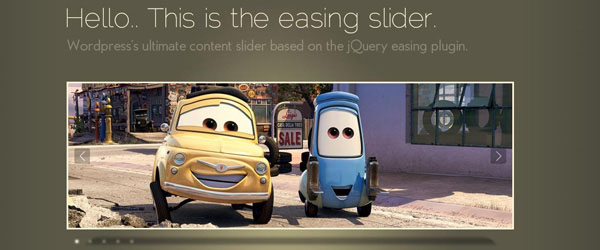 uBillboard is a Premium Slider for WordPress. It is a jQuery based slider with a multitude of transitions and options for you to be able to customize it to your needs while not overwhelming you with options you never wanted or needed. Version 3 is a revolutionary release with most of the codebase rewritten from scratch. This has enabled us to integrate many features that you have been requesting during the first year. Make sure you see this WordPress Slider demo in action!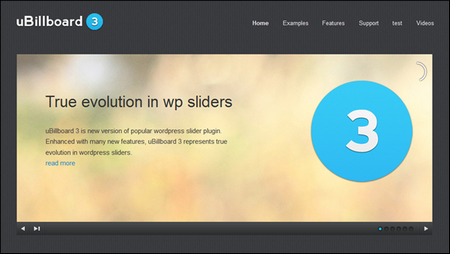 Smooth Slider is a free WordPress Plugin for creating a dynamic slideshow for featured posts on a blog. The slideshow created by Smooth Slider are JavaScript and Text based, that's why bloggers and site owners will get full benefit of Search Engine Optimization as the texts are readable by Search Engine.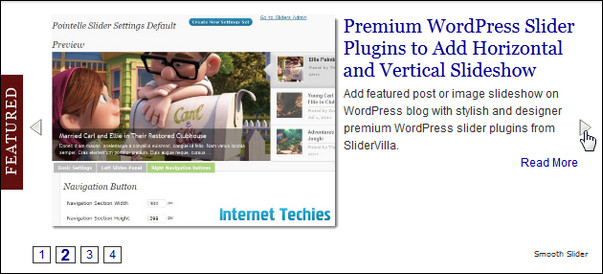 Manage your slides the way you want, don't depend on pages and posts. Upload Images via AJAX direct from the slide manager page. Over 11 different transitions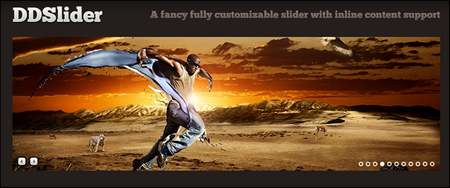 DDSliderWP features EVERYTHING that the jQuery plugin already offered PLUS a custom admin panel, with total management of slides.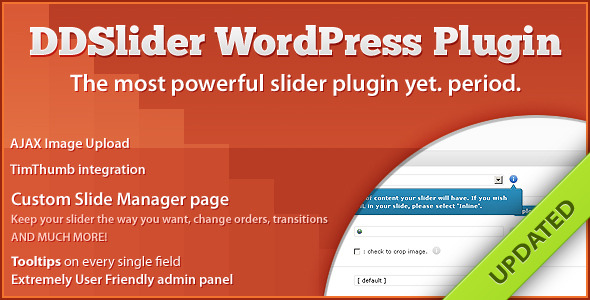 With the WordPress slideshow gallery plugin you can embed a slideshow gallery into any WordPress post/page with the use of the "sideshow" shortcode. You can hardcode a slideshow gallery into any of the PHP files of your WordPress theme using just a few lines of code. This WordPress Slider plugin have thumbs below the image being presented, text overlay and looks pretty cool – and then it is completely free.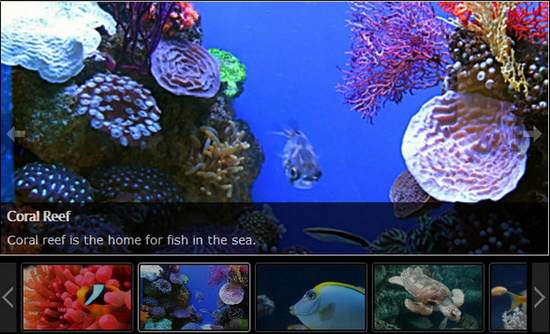 CCSlider WP makes it easy to embed the CCSlider jQuery slideshow plugin in your WordPress theme. CCSlider is an unique slideshow plugin because of the fact that it supports 3d transitions! There are 10 stunning 3d transitions available, and also 10 stylish 2d transitions.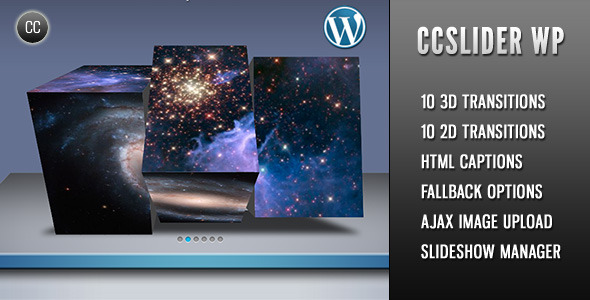 The Nivo Slider makes displaying your gallery of images a beautiful experience, by using amazing transition effects ranging from slicing and sliding to fading and folding. There simply is no better way to showcase your amazing work than to make the presentation of it looks just as beautiful.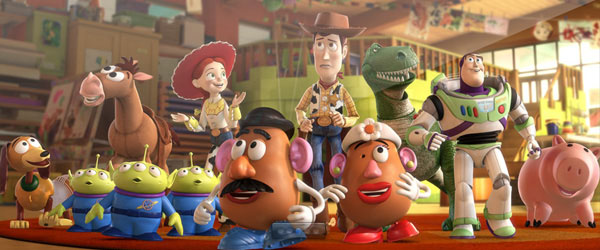 Beautiful WordPress Accordion Slideshow will showcase your products or services in an impressive manner. A lot of cool features will help you adjust the slideshow to your web page.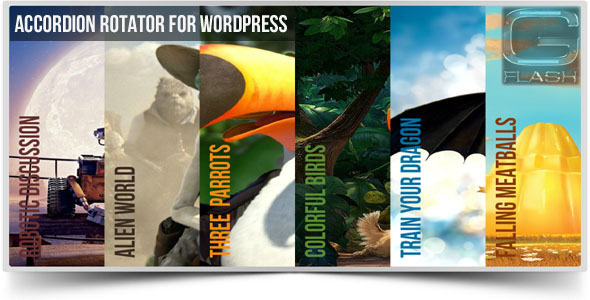 Flip Book WordPress Pluginis based is on XML Flip Book / AS3 one of the three top selling items of all times on ActiveDen . It has been built from scratch. Almost everything you see on the page is easily customizable through the WordPress administration panel – easy installation, no coding skills required.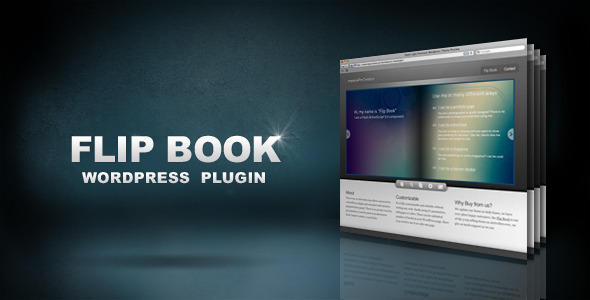 This plugin creates a new shortcode for WordPress. With this new shortcode, you can create a slider gallery in seconds just by typing [slider] while you're writing your post or page. The slider will display the images that you have uploaded to the current post or page.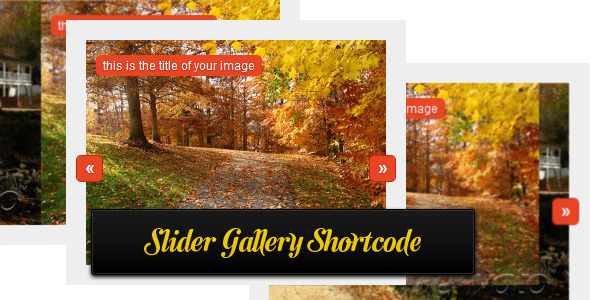 Slider PRO is one of the most powerful slider plugins for WordPress on the market (some buyers have been saying that it's actually the best). The slider offers you 100+ customizable properties, 100+ possible transition effects, 10+ skins and much more. Also, the slider's administration area is very powerful and uses the default WordPress design, which WordPress users are already familiar with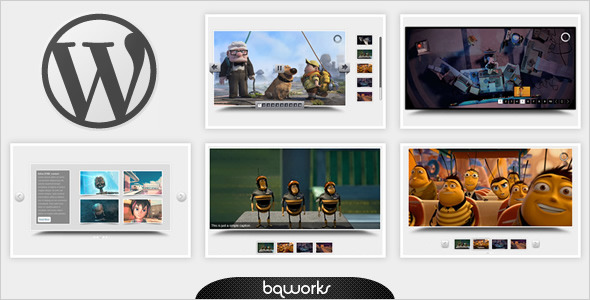 Slider Evolution is a JQuery plugin that lets you easily create powerful javascript sliders with very nice transition effects. Enhance your website by adding a unique and attractive slider!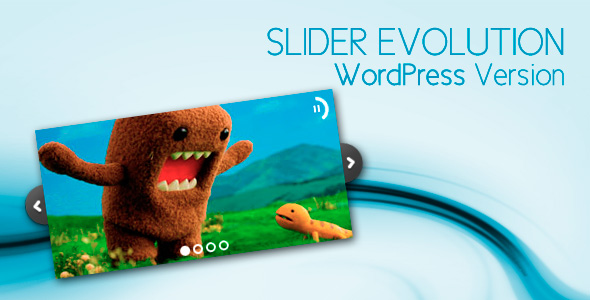 The WP 360 ? Image Slider is a highly configurable plugin that adds slider functionality to your posts or pages.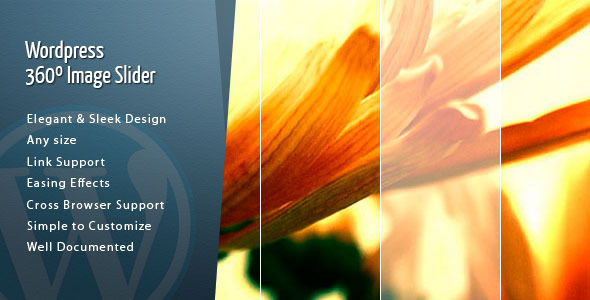 Pixwall is a plugin for WordPress based on a project called Diapo, a jQuery slideshow developed by me, Manuel Masia (or Pixedelic), but improved since the original version. Pixwall is used to create animated slideshows with particular effects, and you can use it also for fullscreen background slideshows.