Real estate is a booming sector of the economy and has become a great investment scheme for most people. Being a highly tangible asset, the real estate sector has made significant improvements, and more people are willing to invest in the same.
Earlier, real estate used to be more of a ground activity that required great social skills to connect with buyers. No matter how promising, persuasive, convincing, and socializing a broker is, there is a need for proper marketing to get the buyer in touch with your real estate firm. Every business requires proper marketing techniques to grow in terms of numbers and client sales.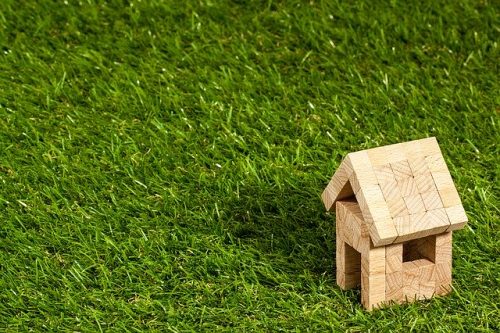 Buyers have become smart; they refer to the internet and avoid traditional methods of the broker. They want to be thoughtful with their decision, save time, and complete the deal with maximum convenience. It's not just about the convenience for customers, even real estate brokers can communicate effectively through the online medium and retain more clients that are interested in the deals.
Real estate firms and brokers are now acquiring improved marketing tactics and leaving behind the traditional marketing that is no longer functional. Marketing has become the backbone of sales. Without proper marketing campaigns and techniques, escalating the sales might seem like a tough task in this digitized era.
Let's have a look at five essentials tools to boost real estate marketing in 2020:
Mails, be it physical mails or emails, have been effective means of marketing and communicating a business. Since the onset of the internet, e-mails have become an essential mode of staying in touch with existing and past clients. Real estate firms heavily rely on email marketing to share their newsletters, current offers, featured listings, and other information to keep their clients up to date.
There are various bulk mailing applications available online that can help market a real estate brand and generate good leads. EngageBay, MailerLite, Moosend, and MailGet are popular email marketing platforms. E-mails, calls, and even text messages are an essential part of CRM and help create a positive and authentic image of a real estate firm. Sending personalized emails to regular clients and informing them about new listings that they might be interested in, increases the chances of repeat business.
Online presence and social media
Buyers usually go online and refer to social media to gather adequate knowledge before making their first move. Creating a good online presence on search engines and social media platforms can help boost a real estate agency's lead generation capacity. Sharing informational posts, articles, blogs, brand's successes, projects, and other creative posts are essential to achieve high engagements. Real estate agents should consider registering with Google Business, Facebook, and similar platforms to widen the radius of the audience. There are a lot of online tutorials available to learn marketing using social media.
Short, catchy, and informative videos are a new age magnet to attract buyers towards a brand. Watching a video is an effortless activity, and real estate agents need to take advantage of this plain fact. Promotional videos, short clips of new listings, infographic videos of previous projects, are essential to attract new audiences and market in untouched sectors. Engaging, yet authentic visual content can easily be used on social media or during client meetings to make people aware of the agency's previous, current, and upcoming works.
Being a visual industry, real estate agencies should follow interactive means to communicate with the audience and prospective buyers. InVideo, Biteable, and Moovly are popular and easy to use video making software that real estate agents can use for marketing their firms online. These applications offer promo video templates, picture drag and drop features, and other video editing features that can be used to create engaging and appealing videos.
Virtual building software
Potential buyers, who are willing to invest a huge chunk of their savings, would love to have floor plans, visual mock-ups, and visual drawings before finalizing their plan. Be it offices, homes, or commercial complexes, visual representations are important to educate the buyer and give them an idea about how a property might look after the construction.
CAD/ CAM are usually made once the construction plan is finalized, and mostly designed for building engineers. But, virtual floor planners are easy to use online applications to create interactive and visual plans. These can be shown to clients, and they offer a comprehensive layout of the floor or property. MagicPlan is a popular mobile application, which lets users capture a photo of a specified area and assemble the same using different elements. This is a must-have tool for real estate agents to enhance their marketing skills and business.
There are several image-enhancing, correcting, and editing applications online, such as Canva, that can be used to make creative pictures and infographics. Unlike Photoshop, even inexperienced users can use these tools because of their user-friendly interface and easy drag and drop features. Real estate industries rely on visuals and images of properties, and these are essential to market an agency. Buyers can easily find what they're searching for and make appointments with the broker, saving time and effort for both the parties.