Customer Service is one of the booming jobs in the market. With increasing demand to meet the demands of customers, almost all sectors are employing their customer service unit for proper handling and problem solving of customers.
In short, there is no single company in the market that doesn't have a customer service unit.
So, what's there in for you? If you are looking to break into customer service job as a beginner or experienced. The opportunity is right there in front of you.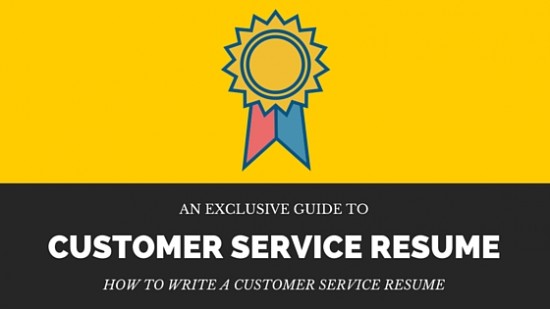 The starting point of getting into a job is submitting a resume. Resume holds a lot of importance in terms of finding a job. The HR manager always looks for resumes that are according to their requirement.
If you are looking for a general guidance, check out our guide on How To Write A Resume. Also, check out 7 Top skills to put on Resume to understand which skills are in high demand.
How To Write A Customer Service Resume
Now, let's return to our small guide on How to write a customer service resume. At the end of the guide, we will also list some of the best customer service resume samples for easy understanding and a great starting point for resume creation.
Get Straight To The Point
It is a well-known fact that HR manager only takes 30 sec to judge a resume. With so less time in your hands to impress the HR manager, you need to go straight to the point.
Let the recruiter know what specific skills do you have. What type of working experience you have and what challenges you have taken in your previous working experience.
If you are fresher, you need to list your strengths and also let the recruiter know why you are a good hire for their company.
Give Proper Contact Details
Contact details should be clear and succinct. Provide the contact details at the top of the resume in a clear format. Also, provide the mobile number to which the company can contact your directly for any query or information.
A Powerful Objective
Objectives carry a lot of weight. It doesn't matter, what is your background or for which job position, you are applying for. A clear, succinct, one-sentence objective can easily capture the attention of the recruiter and will bring you more close to the interview process.
Always have a different objective for different companies that you are applying for. A targetted resume always have more chances than a generalized resume.
Mention Key Skills And Proficiencies
Customer service consists of work surrounded by subtle skill set. Communication, emotional intelligence, soft skills are few of the skills that the job requires.
Also, understanding customer demographics, their needs and the work process of the company you are worked for. Quick learning speed will also help you sustain in the job. It is a good idea to include the following keywords in the resume.
Customer relationship management.
Developing customer service reports
Budget Management
Customer Services Supervisory Skills
Call Center Process Improvement.
Development and Training for CSRs.
Customer Service Resume Samples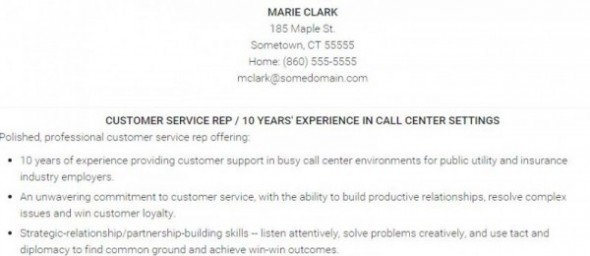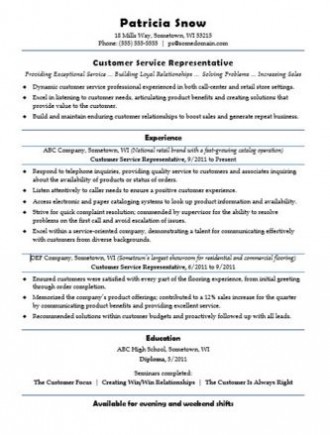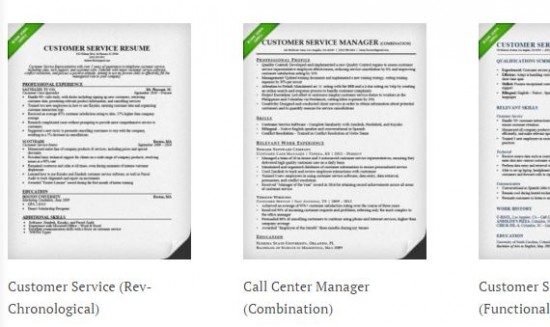 4. Career Advice Resume sample