Digital marketing is inevitable for any business that wants to boost sales online. Either you are new to digital marketing, or you may have been online ever since the launch of the internet, one thing is for sure: digital marketing is constantly changing. Therefore, you need to know the greatest and latest digital marketing tools and resources to help your business grow.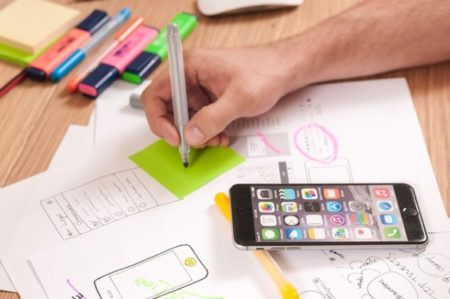 Remember that everything you find on google might not be authentic. That's why you must know some of the most accurate digital marketing tools that help digital marketers and business owners.
We Have Compiled a List of Top 5 Online Resources for Digital Marketing and Without Further Ado, Here They Are:
When it comes to digital marketing resources, HubSpot is one of the most well-known and trusted names. HubSpot offers a vast array of resources related to inbound marketing and content. You can learn basic blogging strategies and also learn about some practical analytical tools. It's all on HubSpot.
You can search and learn on HubSpot, but we recommend you subscribe to have the best experience. That way, you can receive tips and tricks along with valuable information right in your inbox.
There is no digital marketer who does not know about Ahrefs. You will particularly like this tool while conducting in-depth keyword and competitive research. The keyword idea feature on the keyword explorer is commendable. The part will also suggest to you some new terms that can keep you ahead of the curve.
When you use the competitive research in Ahrefs, you must check the section on the top page. This will allow you to check which pages on a website have the highest exposure in search results. It will also help you know how many backlinks those pages have and an estimated traffic volume. Another resource in Ahrefs is the content gap. Here you can analyze your content strategy against your competitors to identify the rooms for improvement.
Whether you are a full-fledged SEO professional or a search engine novice, Moz is for both. It provides consistent and actionable insights into the world of SEO. The tool helps you to find what the search engines look for while ranking a website. You will also love the in-depth report provided by Moz detailing local ranking factors for local SEO.
Suppose you are a business owner with a physical location. In that case, you can understand how Google indexes your business information in the search results. It is helpful to manage your local SEO.
If you are a beginner in building your online presence, we highly recommend you visit Neil Patel's website. Neil Patel is a New York Times bestselling author who can help you learn digital marketing. In addition to his website Neil Patel also has a vast collection of blog posts and podcasts to help you learn digital marketing strategy. You can also watch his videos on YouTube and subscribe to Neil Patel's newsletters to get updates in your inbox.
SEMrush is much more than just a search engine marketing resource. This is one of the favorite digital marketing tools for digital marketers who want to delve into in-depth learning. The articles and the blog posts on the site are usually written for experienced digital marketers, but beginners will also benefit.
There are many webinars and podcasts you will find organized by SEMrush. And if you want to learn more about digital marketing, SEMrush is a great resource. It will help you to learn about SEO in no time.
The purpose of writing this article is to help you and to save you time. We haven't followed any particular order of favorites while listing the resources, as all of them are equally useful. You must take just a little time every day to enrich your digital marketing skill. Remember that a single step every day can take you a long way and help you build your digital marketing strategies.