Summers are an exciting time but the scorching heat outside makes you want to stay indoors in an air-conditioned room. But there comes a point when you start getting bored out of your mind. I mean, how long can you scroll through the same three apps continuously?
Well, this is why we have done our research for you and come up with a list of some of the coolest and most fun websites you can visit to cure boredom.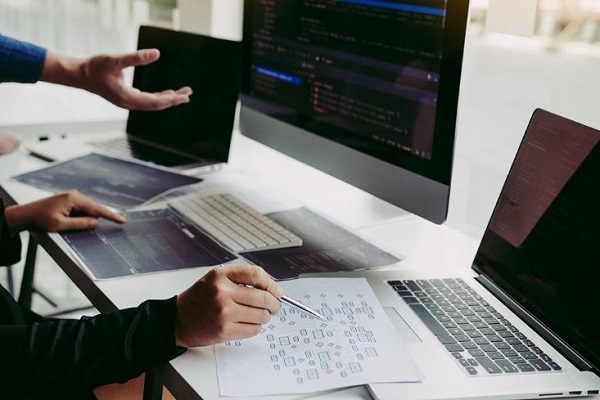 Whether it is exploring the world of the map or listening to asking a chatbot stupid questions, the world of the internet has a lot to offer you.
So, if you are looking for some random and interesting websites to you visit, then you have clicked on the right article.
Just make sure in order to use these sites seamlessly, you will be needing a decent internet that will help load the images and see the visuals perfectly. For this, we suggest getting a subscription to HughesNet since its satellite internet allows smooth surfing and you can enjoy the extra 50 Gbps from 2 am to 8 am. This should help you spend your summers comfortably. So, contact HughesNet customer service to get the plan of your choice and start surfing the web.
Now that you have the basic utility at your disposal, let's take a look at our list of fun and interesting websites you can visit today.
Museum of Endangered Sounds
If you are looking for something that will take you back in history, then the Museum of Endangered Sounds is just the right pick for you. The website has several sounds that used to be a big part of our lives.
From the sound of dial-up connection to rotatory phones, the Museum of Endangered Sounds has a massive collection of all the forgotten sweet symphonies. This website plays its role in preserving the signature sounds of technology.
The Useless Web is exactly what it sounds like but it is super fun to browse. It sort of gives you an insight into what the world of the internet has to offer you.
Once you click on the site, the interface shows you a button named "Please" in the middle of the screen. After clicking on it, it takes you to any random website. It could even show you a pug in a rug for chuckles or a website that has a collection of all award-winning books.
Just FYI, this website is super addictive and can take up a lot of your time.
ChatGPT has recently come out (November 2022), but it has taken the world by storm. There is hardly a single person on earth that has not used it yet. Talking to a chatbot who, just by the way, is one of the world's most skilled AI, is bound to get interesting.
The AI gives you answers to any questions you ask. It contains information from all over the world, however, the data is limited to 2021. All you need to do is provide it with some prompts and as a result, it will give you answers in just a few seconds.
Let's be honest, we have all been infatuated by the concept of hacking at some point. It just looks so interesting and cool but breaking into someone's system is not as easy as the movies and shows have led us to believe.
But you sure can pretend to be one. Hacker Typer is just the kind of website that allows you to get in the mind of a hacker by mindlessly typing on a keyword so people around you would think that you are up to no good.
Do you still miss how Facebook used to look back in the days? Why don't you go over to Wayback Machine and live the nostalgia once again?
It is a digital archive of all the websites. It allows you to check how any platform used to look at a particular date. Wayback Machine contains all the versions of practically every website there is. You can check how Google used to look in the early 2000s or how YouTube has evolved into its current graphics.
What's more, this website also gives you a summary of the performance of any site over the years.
Final Words
The world of the internet is a wonderful place but by limiting ourselves to the same 3-4 apps, we are depriving ourselves of some of the coolest and most fun websites. So, the next time boredom strikes you and you seem to have nothing to do, don't forget to check out the platforms we have mentioned in this article to have a good time.
Read Next: Some of the best fonts for Business Cards for every business