What most people don't know when they begin designing a website on WordPress is that there are many ways to create a fully functional website, without having to deal with writing code.
Not only is creating a website without writing code the more user-friendly option, but it is also most affordable and easiest to maintain. Code either takes a lot of time to learn, or takes a lot of money to hire someone to do it for you. More and more, people are beginning to realize that with the help of the best wordpress page builders, web design has never been easier. So, if you are thinking of beginning your web build adventure, consider these 3 ways you can create a professional, responsive site without messing around with code!
Recommended:
Best VPN for China
Fashion Sketches Template For Inspiration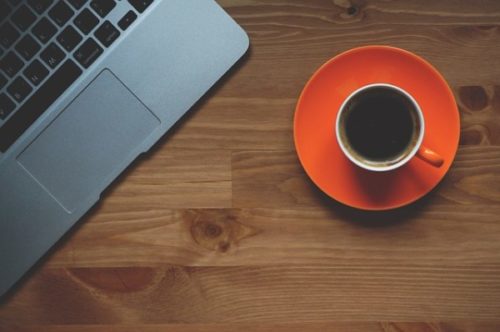 1. Use A Solid Page Builder
Page builders are optional WordPress plugins that allow you to easily customize and create pages between the header and footer by dragging and dropping your content and media, creating layouts, adding text and titles with one click and easily moving these things around/customizing them to your liking. With page builders, what you see is what you get – making the web design process feel more like creating a word document. The process is quick and painless and gives you more time to focus more on creativity and less time on coding.
On WordPress, most people opt for the WPBakery (or Visual Composer) plugin. It's affordable, reliable and gives you all the tools necessary to create a fully functioning, stunning website. The great thing about WPBakery, is that the back-end is extremely user-friendly. You can easily edit the back-end under the Visual view tab, and easily edit the front end with the drag and drop editor.
A page builder is without a doubt the most important part of building a website without code, so it's important to look at all of your options. On WordPress, there is plenty of different page building plugins to choose from. So, before you download one – make sure you do proper research on which plugin is best suited for you! For example, if you are just starting your business, maybe you will want to start out with WPBakery – and then once your business grows, you can expand your site and pay for a premium page builder like Beaver Builder.
2. Use Plugins to Add Features
Plugins are basically software that can be downloaded and integrated into your wordpress site. Things like adding a gallery, making a form, to making a newsletter could all be done by coding, but plugins make it possible for you to easily do these things without even having knowledge of HTML!
For example, if you download the Yoast SEO plug in, it adds little tiny boxes to all of your posts and pages that analyze and optimize the readability of your content to make sure it is up to SEO standards and this requires not one line of coding on your end. Plugins like this have absolutely changed the game for web development. With the use of plugins, most web designers don't even need to know how to code.
Many plugins will come already installed onto your site. You can delete the ones you'll never use to declutter your workspace. You could probably spend hours upon hours from here looking at all of the plugins that WordPress has to offer. It may be overwhelming at first, but make sure you are regularly going though and deleting the unused plugins on your dashboard because letting all of your plugins pile up will only lead to serious issues with security and functionality. This is the one drawback with plugins, when you code something – you code it, and you really don't have to worry about it ever again until you want to edit or improve something.
With plugins, you have to stay on top of updating them and treating them to keep them from breaking like the parts to your car. With a lot of plugins, this can get chaotic. So, it is just something to be aware of before starting your website. Try not to download every plugin you see, and if you are no longer using it – get rid of it!
Plugins are great because they allow you to be super creative. With coding, it's a different story. Ever since people realized the power of plugins, websites have changed drastically. Now, they are all about having a professional look, fast speed and an affordable price. While beforehand, the biggest priority for a website was just making sure that was actually functional. With all of the plugins that are out there on the marketplace, it is important that you choose quality plugins and do proper research before installing them so you are not putting your site's security at risk!
3. Pick Out A Theme
And the last step to creating the website of your dreams, is finding the right theme to represent your brand. You can build theme from scratch if you know how to code, but now – WordPress carries over 10,000 themes you can choose from that you can add to your website with just the simple click of a button.
Before buying a theme, you will want to do proper research and think it through thoroughly. If you buy it and end up not liking it – your money kind of just went to waste. Download the ThemeCheck plugin, so that you can test out different themes before spending money on one!
The great thing about WordPress is that even though there are 10,000 themes to choose from, they are all compatible with most page building plugins! So, you can easily integrate them onto your site. With other web design services, you won't find this many themes to choose from.
Make sure you pick a theme that has a good response time, fonts that are easy to read, and colors that go together well! You don't want a theme that takes forever to load, is hard to read or an eyesore to look at – otherwise, your visitors probably won't go past the home page. Themes are easy to customize without coding, and if you picked out a good theme – you can easily customize it to your liking! Just be sure to test out the finished product before you press publish!
These innovations in web design have made the web developing world more user friendly, competitive and creative! Plugins, themes and page builders all give us the tools we need to create professional websites without even the slightest knowledge of code! Things are improving quickly in the world of web design, business owners can save money and easily create their own sites, and web developers are using code less and less at time goes on.