If you're one of the many business owners who have thought about getting a website or even upgrading what you've got, then you're obviously aware of the impact a website can have on your business.
But where exactly do you begin? Are you looking for something pretty or do you want something that generates leads and sales? Maybe it's a combination of the two.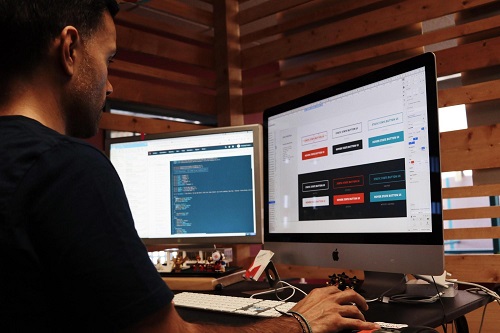 Let's see if you can identify with one of the following business owners:
Gary, 29: I have no idea how much a website costs.
Marie, 33: I feel like I wasted money when I hired a web designer a few months ago. My website looks rubbish!
Paul, 40: My younger brother can easily design a website for me. Plus it's free!
Cathy, 25: I see cute templates for my website. I think I'll just use those!
If you've been through the same things as they have, then it might be comforting to know that you are not alone. What's going to set you apart is how you go about designing and building your website.
Look at Your Website as an Investment
Your website is a visual representation of yourself and your business. It's what the general public sees of you and if your website doesn't convince visitors to enquire then you'll leave a lot of money on the table.
The challenge here is weeding out web designers and/or developers who claim that they can provide you with a high-performing website that generates more leads and sales, a website that simply generates traffic is just that. Nothing more.
The value of a website for your business is often realised once you see revenue increasing because of it.
It goes without saying that the adage, "You get what you pay for" holds true for website design and development. Experienced web designers and developers (there are differences; more on that below) have had years of experience under their belt and will most likely have a slightly higher asking rate.
How Much Do Web Specialists Cost per Hour?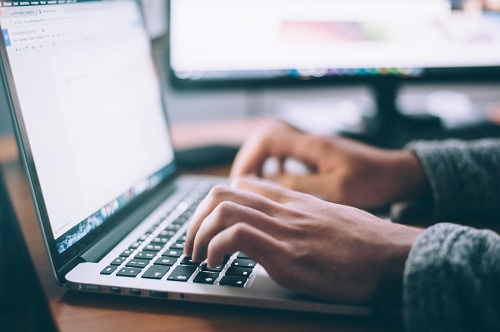 Building a performing and converting website from the bottom up takes a lot of work. It's more than just getting your own URL.
To get to the point — web professionals charge between $50-$250 per hour. Web developers, graphic designers, SEO specialists, and other professionals base their prices on their level of expertise, years of experience, and training they might have attended.
However, expensive doesn't necessarily mean better.
You can search online for agencies abroad that would do the same job and at a fraction of the cost. As a business-minded person, expenses are most likely always in your mind. Hiring someone who works remotely and offers services at a more affordable price would be very tempting indeed.
However, like all things in life, it is a risk that you might not be worth taking.
For one thing, your vision and ideas about the site might not be translated the way you hope it would. There might be a language barrier, and differing time zones means you might have to talk to someone during odd hours of the day. When your goal is a high-performing website, you'd be hurtling through a lot of challenges when you take this route.
Before starting your business you've undoubtedly thought of who you'd like your clients to be. You've also come up with a pretty good list of why they should go to you, and not your competitors. Armed with this knowledge, a good team would optimise search results and work with you to come up with a customised scheme that will help generate revenue. They'd have spent time testing out your website, mimicking the way a normal customer would navigate their way around your site.
Don't be one of the many businesses that put up their own website just for the sake of; this is foolish and a complete waste of time and money. Make your website work for you.
Talking to a local and experienced agency or specialist is your best option. Go for the one that has a proven track record. When you're putting yourself out there in the world wide web, you want the best team with you along for the ride.
Web Designers or Web Developers: Any Difference?
Yes, and a big one at that.
Web developers and web designers are often used interchangeably, oftentimes with people who have very little knowledge about what these specialists do in the first place.
To keep it simple, a web developer is good with how your website functions. If you're thinking codes that resemble something that came out of the Matrix, then yes, web developers are good at those. A web designer, on the other hand, knows the aesthetic value a website site can bring to the table. They play with colour schemes, layouts, and photos. Their knowledge of the psychology of the online buyer is what drives them to design a website.
Overall it would cost more, but when you see the finished product you'll see why partnering with an agency with experienced web designers will be worth it.
Cheap Websites are Risky
It goes without saying that if you're not willing to shell out for a performing website (anywhere between $2,000 to $12,000), then it's probably best not to bother starting one at all.
Understanding that a website can offer a tonne of help for your business is a crucial and much-needed realisation on your end as a business owner. Putting these features into good use is what a reliable and experienced agency would do.
Hiring an amateur to build your website will inadvertently cost you more money at the end of the day. Say you paid $500 for a site that has the bare minimum (no SEO, no sales or marketing strategy, poorly executed, etc.) You'd be shopping for an agency in no time when you see that your web page has pretty much lost itself within the bowels of the world wide web.
Save yourself the headache and go to professionals who have the experience and portfolio to back up their claims. You are more likely to see sales go up pretty soon.
Ready to Invest? This is What You Need to Know
When you're ready to take the plunge, you should know what you're getting yourself into.
For a lot of business owners, it isn't easy to make this decision. They want to invest minimally and expect great returns in no time at all.
Having the right mindset, one that focuses not just on web development but also on how aesthetic value and design can make a positive impact on the customer's online experience so that it converts to revenue, should be how business owners go about this whole shindig.
When you aim for an online presence that will make a lasting impression, the process isn't as cut and dried as one would think. Aside from price points (and from avoiding it being your sole basis for making a major business decision), here are some other things you can bring up with any potential agency you intend to talk to in the coming days:
Ask about results. You want a team to help you achieve business goals and asking about results is a no brainer. Do ask what kind of marketing strategy would best fit your website and how it's integrated into the overall look.
Ask about their design process. A customised website that showcases your product or service effectively is what you should be after. If they head straight to web development and gloss over design options, you'll eventually see what you've paid for.
Ask for a portfolio. An agency that has a creative team of web designers will gladly show you their previous work. This way you can see the quality of work they produce.
Ask how to improve conversion rate. When you ask about how you can improve conversion rates, a good agency should be able to pinpoint key areas within your site that can make the most impact.
By asking the right questions, you get answers that will help you make an informed (and ultimately) a better decision.
The Bottom Line
They say you get what you pay for, but in some cases "expensive" doesn't necessarily mean "better".
Teaming up with an agency that has a proven track record is your best chance at ensuring that your online presence is more than just another "www" address on the internet. When your website can do so much more than it already is, it becomes a valuable tool that will greatly benefit your business.