In the wake of the evolving COVID-19 situation, many businesses have experienced sharp declines in terms of volume and revenue. The declining economy, struggling health system, and a tremendous amount of lost revenues are making business owners unsettled during these unprecedented times. As the situation continues to escalate, the steps you take to mitigate risk, support customers, and protect employees are crucial for the continuity of your business in the long run.
This outbreak comes with extreme levels of uncertainty that is far beyond the experience of many business owners. How you plan to navigate and emerge out of all this uncertainty will reflect just how well you are capable of responding to disruptive events that have crippled hundreds, and even thousands of businesses. One such way is to work with an e-commerce website company such as Firstcom Solutions here: https://www.firstcom.com.sg/services/ecommerce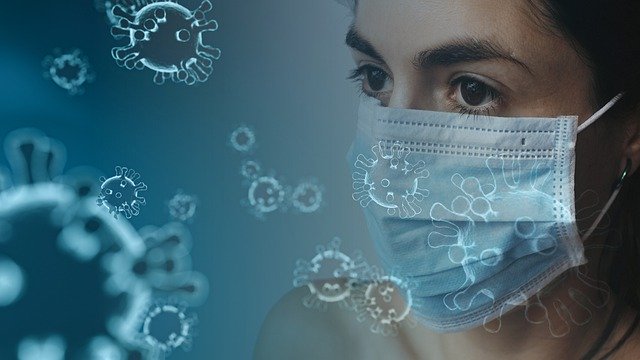 In this article, we have compiled some recommendations and initiatives to help your business move forward under this uncertain period.
Also read: What You Need To Qualify For Small Business Loan.
Cut-down Expenses
Cost-cutting can be a prudent strategy for businesses struggling to make ends meet due to the economic impact of this COVID-19 pandemic. Businesses should reevaluate their current operation and seek ways to eliminate non-essential operations, such as unused leased equipment, travel-related expenses, and more to operate as lean as possible.
There have also been some unexpected benefits of employees working from home, including rent and utility cost savings, lower cleaning services bill, eliminate cafeteria or serving refreshments, reduced payroll cost, and increased productivity to a certain degree compared to its in-office counterparts.
Learn How to Innovate
The pandemic might have wiped your strategy slate clean, but now it's time to bring together your executive team and rescale or reinvent new operating strategies for a renewed future state, however daunting the uncertain future may seem.
By learning how to innovate, you are pivoting your product or service offerings toward serving a market need that you see, that you know how to deliver, and that complements what your business does. You are also providing your business with new profit-generating solutions to help you thrive and survive amid this crisis.
Online Presence
Social Media
Achieving brand awareness in these turbulent times through social media platforms can be one of the smartest ways to build profitable and long-term relationships with your customers. By applying a social media marketing strategy, you are allowing your business to attain a greater return on investment (ROI) in a cost-efficient way so that you can allocate your remaining budget for your core business operations.
The best part about social media marketing is it allows you to reach and win the hearts of your target audience by reminding them of their unmet needs and strategically placing your ads on places where your potential customers are. Moreover, social media platforms also provide multitudes of helpful tools and features to aid businesses in their efforts to reach their target audience.
SEO
Optimizing your business website may also be a potential solution to alleviate the financial burdens and slower pacing brought by the pandemic. With more and more people heavily relying on online information, SEO is proving to be a crucial method for increasing your website traffic and getting users to engage with your web content.
Therefore, it is important to focus on creating high-quality and relevant content that will appeal to your prospects to help you maximize your sales potential and lay the foundation for future conversions. After all, it requires lower investment and is considered to be a more sustainable approach in spite of the volatility we're experiencing in the economy today.
Google My Business (GMB)
GMB is a free tool that will allow your customers to be notified about the current state of your business. With this invaluable tool, you can update the status of your business to reflect your adjusted hours of operation, takeout and delivery details, how you are handling safety and hygiene, or any temporary closures.
In Conclusion
Although it is difficult to anticipate what will happen next, we can draw on the valuable lessons we've gained for the past few months and use them as an opportunity to improve your business. Despite cases continuing to rise, it is not too late for you to take action and set up strategies to sustain your business during these troubled times.
While this pandemic is certainly not a good thing, it has left us with valuable lessons that lead us to tweak our business operations and utilize online tools like social media, SEO, and GMB at our disposal to fulfill new demands or untapped needs.