When it comes to financial planning, you've likely heard of a variety of investment options. From mutual funds to fixed deposits, the choices are numerous. But one term that often confuses people is ULIP. What exactly is a ULIP plan and how does it differ from other investment options? Importantly, why is there so much confusion surrounding it? In this article, we'll clarify the concept of ULIP and debunk some common myths and misconceptions.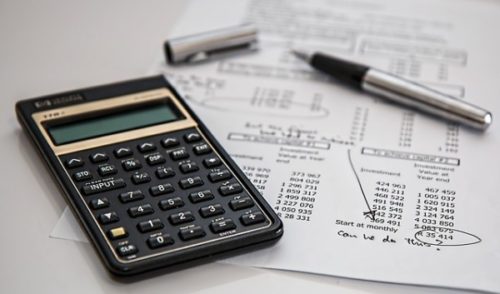 ULIP Plan?
So, what is a ULIP plan? A Unit Linked Insurance Plan (ULIP) is a unique financial product that combines the benefits of insurance and investment. When you invest in a ULIP, a portion of your premium goes towards life insurance coverage, and the remaining amount is invested in the financial market. This dual benefit makes it a versatile investment option for you. However, despite its advantages, ULIPs are often misunderstood.
Common Misconceptions and Myths
Myth 1: ULIPs Are Expensive
Reality: The initial impression most people have is that ULIPs are a costly affair. Sure, they have upfront costs like administration and fund management fees, but here's the thing, those charges tend to diminish over time.
So, if you're looking at it as a long-term investment, which you should be, the costs start to make more sense. Plus, remember, you're getting both, insurance and investment under one umbrella.
So, if you break it down and compare it with having separate insurance and investment plans, you might find that you're not spending that much more. It's all about looking at the bigger picture.
Myth 2: ULIPs Are Risky
Reality: "Risky" is a word that gets thrown around a lot when talking about investments, and ULIPs are no exception. But let's get one thing straight, the risk level in a ULIP is largely in your hands. You get to choose where your money is invested, be it in debt funds, equity funds or a mixture of both.
If you're not a fan of market volatility, you can opt for more conservative debt funds. On the other hand, if you're okay with taking some risks for potentially higher returns, equity is the way to go. You have the reins; steer your investment in the direction that aligns with your comfort and financial goals.
Myth 3: They Are Illiquid Investments
Reality: The word "illiquid" might make you think that your money is stuck and inaccessible for a long, long time. But that's a misconception. Most ULIPs come with a lock-in period of just 5 years, which, in the grand scheme of long-term financial planning, isn't that long.
After that period, you've got options; you can make partial withdrawals, switch funds, and more. The lock-in period can work in your favour, enforcing a sort of financial discipline. Think of it as a commitment to your future self, a promise to stick to your financial goals.
Myth 4: They Offer Low Returns
Reality: Low returns? Says who? Sure, ULIPs might not promise guaranteed sky-high returns, but neither does any other market-linked investment product. Like any other investment, the performance of a ULIP plan is subject to market risks.
However, the returns are often on par with other investment options if you stay invested for a good amount of time. The magic happens when you let your money grow over the years. That's when you see the power of compound interest kick in, transforming your 'good' returns into 'great' ones.
Benefits of ULIPs
Dual Advantage: Insurance and investment benefits rolled into one. This unique blend makes ULIPs a one-stop solution for both your financial protection and growth needs.
Tax Benefits: ULIPs are tax-efficient, allowing you to claim deductions under Section 80C of the Income Tax Act. Additionally, the maturity proceeds from ULIPs are generally tax-free under Section 10(10D), giving you an extra financial edge.
Flexible Investment: You can switch between funds to maximize returns. This adaptability means you can modify your investment strategy based on market conditions or changes in your financial goals.
How to Choose the Right ULIP?
Risk Tolerance: Assess your risk tolerance before choosing the type of fund.
Investment Horizon: A longer investment horizon generally offers better returns.
Fees: Be aware of all the charges involved, including premium allocation and fund management fees.
Policy Features: Look for additional features like partial withdrawal options and top-up facilities.
How Does a ULIP Compare to Mutual Funds?
ULIPs and mutual funds are often pitted against each other, but they serve different purposes. Mutual funds are purely investment products, while ULIPs offer you both, investment and insurance. Furthermore, ULIPs have tax advantages that mutual funds may not offer. It's essential to assess your financial goals before choosing between the two.
Conclusion
The ULIP plan is a dynamic and versatile financial product that offers you a blend of investment and insurance. However, it's crucial to debunk the myths surrounding it to make an informed decision. A ULIP can be a valuable addition to your financial portfolio if you're looking for long-term growth and financial security. So, the next time you find yourself puzzled about what ULIP is, remember that it's not just another investment option, but a comprehensive financial tool designed for your benefit.
Read Next: 30 Impressive Healthcare Print Ads